Were you surfing at the Spot selected, but still are not in the Sessions clips?
The cam might have registered your session at a different location when you surf too close or within the close proximity of another cam spot. You can manually adjust your Surf spot by going to your Sessions app, tapping on "Edit," and choosing the correct spot.
1. Go to your Surfline app and tap on the Sessions tab. Tap on "Edit" in the upper right corner of the screen.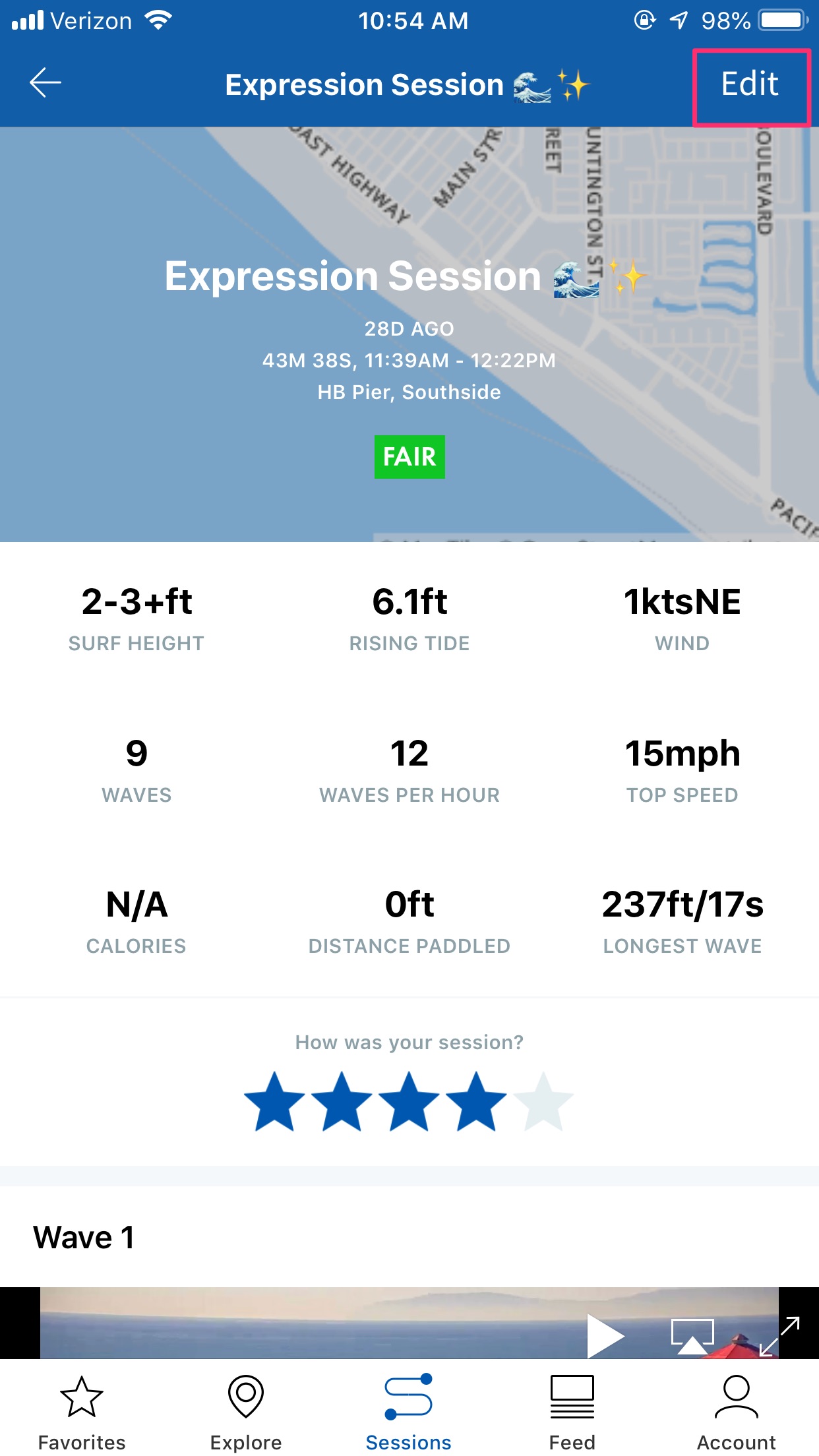 2. Select the correct spot you were surfing and tap on "Update Session." Please wait several minutes for your Sessions clips to upload.