A gift card is the perfect way to give Surfline Premium to a friend or loved one.
Why use a gift card?
You don't need a Surfline account to buy someone a gift card
A gift card WILL NOT automatically renew.
A gift card subscription STARTS on the day it is redeemed, not the day it is purchased.
You can gift a gift card to anyone — they can apply it to their existing Surfline account or start a new one.
Even if they already have a Premium subscription, they can apply the gift card to cover their next renewal (DIRECT SUBSCRIPTIONS ONLY — read below)
Existing Surfline Premium accounts managed through Apple or Google cannot currently redeem a Surfline Gift Card on an account that is actively being billed through iTunes or Google Play. Existing Surfline Premium accounts managed through Surfline.com can redeem a Surfline Gift Card on an account that is being billed directly through Surfline.
Warnings
If the recipient holds a Premium subscription through Apple or Google Play, they will need to cancel their sub and let it expire before redeeming their gift code. We cannot apply discounts nor vouchers to Apple/Google's endemic billing systems.

The recipient will receive your gift card via email as soon as it is purchased. If you want to keep it as a surprise for a special day, put yourself as the recipient and forward it to them when the time is right.
Where can I get one?
There is a Gift Cards link at the bottom of every Surfline webpage (under the SUPPORT header). Here is the direct link: Surfline.com/gift-cards
Choose either the 1-month, 3-month, or 1-year gift card.
Add the recipient's name in the TO: box, and their email in the EMAIL: box.
Double check their email address is correct! We cannot amend this once purchased.
Made a mistake? Send our support team a message! They can help you out, select Promotions/Gift Cards as the request type.

Enter your own name/email in the FROM boxes — you'll receive a confirmation email at the address you enter.
Then, add a message that will appear in their email Gift Card with the gift code.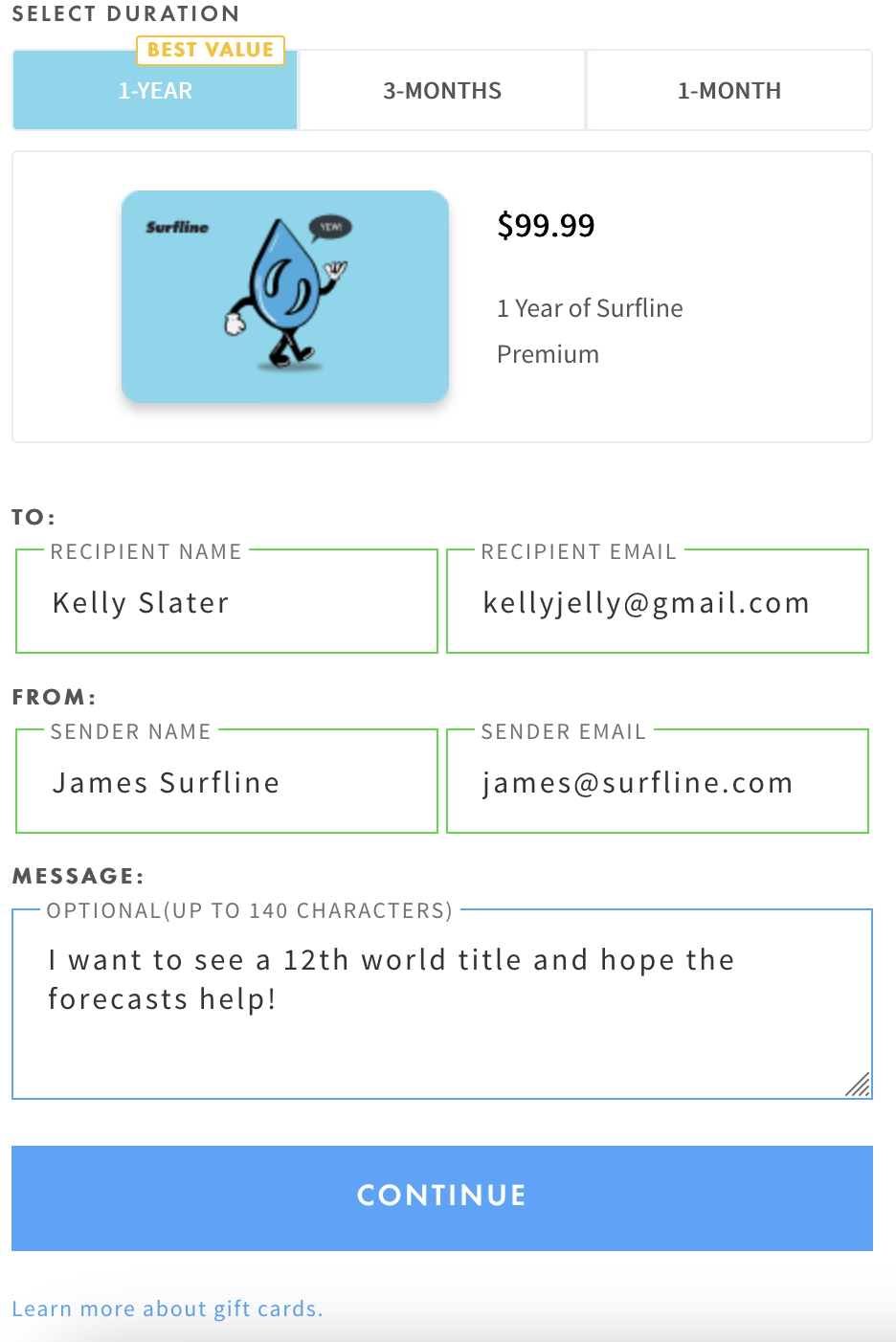 After you press CONTINUE, we give you 1 more chance to triple-check all the info is correct. Click EDIT if you need to go back.
You're then taken to our safe checkout page — enter the following information (highlighted in red boxes) and then hit PAY.
Card number
Expiry date
CVC
Name on card
Country/region
ZIP/Postal code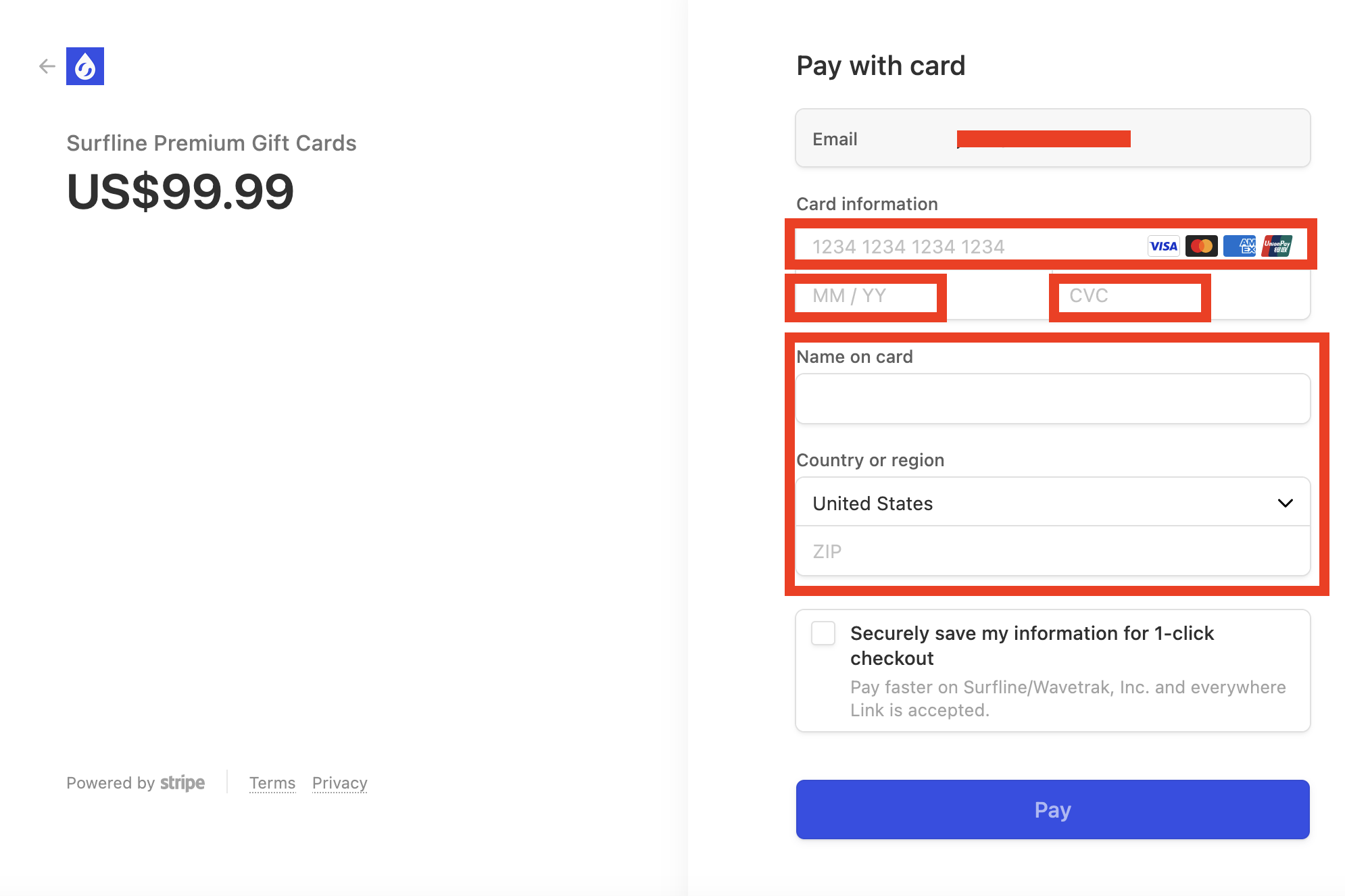 Then check your inbox (inc. spam, promotion or junk folders) for the confirmation email.

You might want to send the recipient this FAQ to help them apply it to their account: How can I redeem a Surfline Gift Card?
Gift cards are non-transferable and non-refundable.