Important notes
Do not redeem a Surfline Gift Card on a Premium account being billed through Apple or Google Play. If you already have Surfline Premium (billed by Apple or Google Play),

cancel your current subscription and wait for it to expire before redeeming your Gift Code on our website:

https://www.surfline.com/redeem

If you already have Surfline Premium (billed by Surfline), a credit in the value of your gift card will be added to your account, which will contribute to (or cover) your next Premium renewal.

Surfline Gift Cards do not expire.
Gift cards are non-transferable and non-refundable.
Gift cards cannot be redeemed for cash value.
Someone got me a Gift Card, how can I redeem it?
You'll have an email like this in your inbox: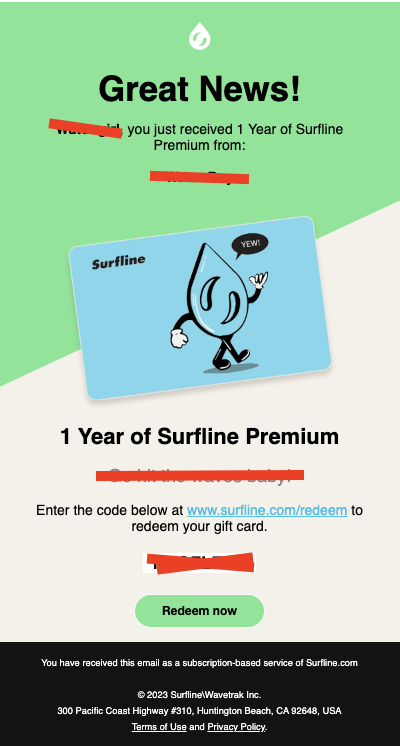 To redeem this gift, hit one of the redeem links in the Gift Card email.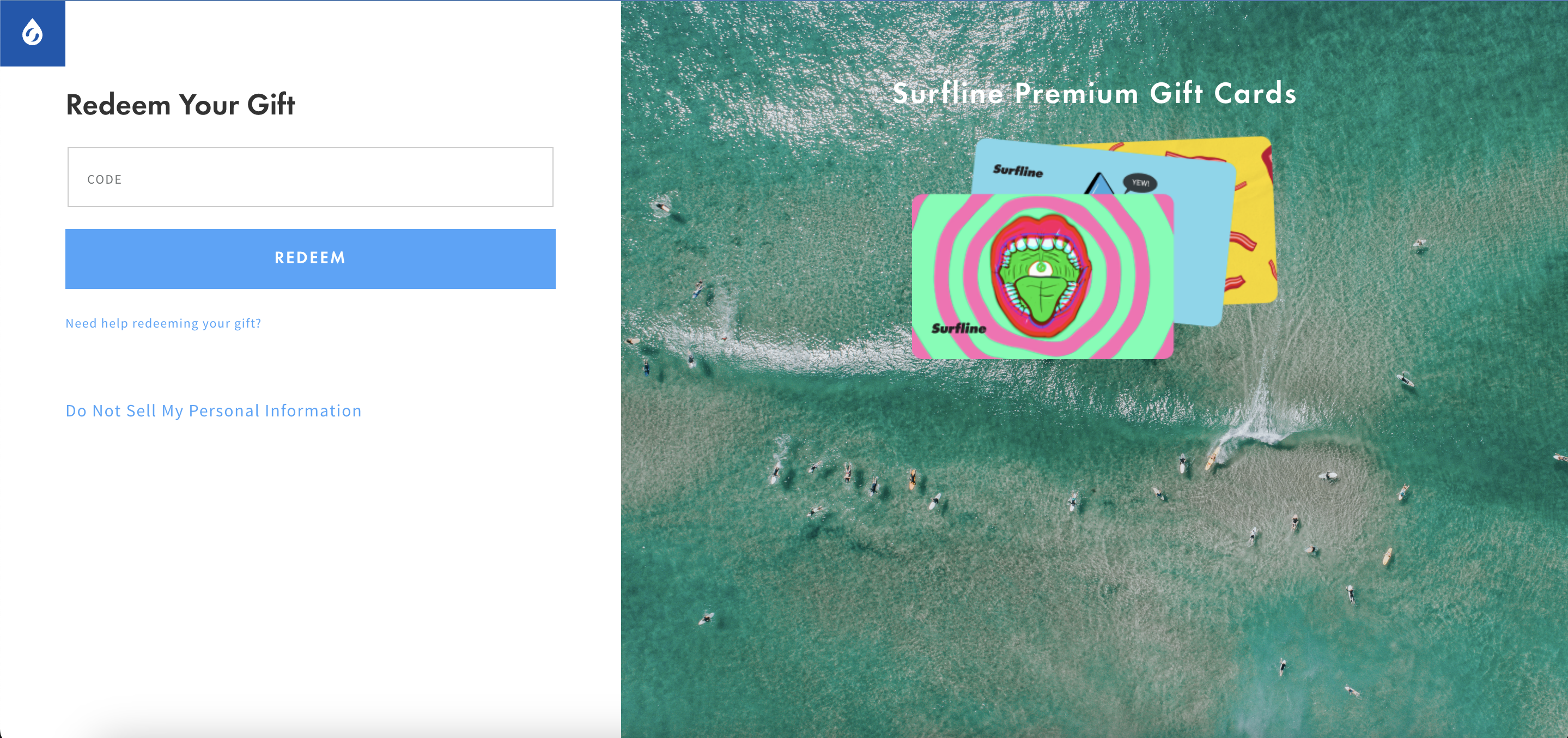 If you're already signed in to your Surfline account, you just need to enter the gift code in the box and hit REDEEM to activate it (screenshot above).
If you're not signed in, the redeem page will show options to create a new Surfline account (screenshot below). You do not need to create a new account if you already have a Surfline account.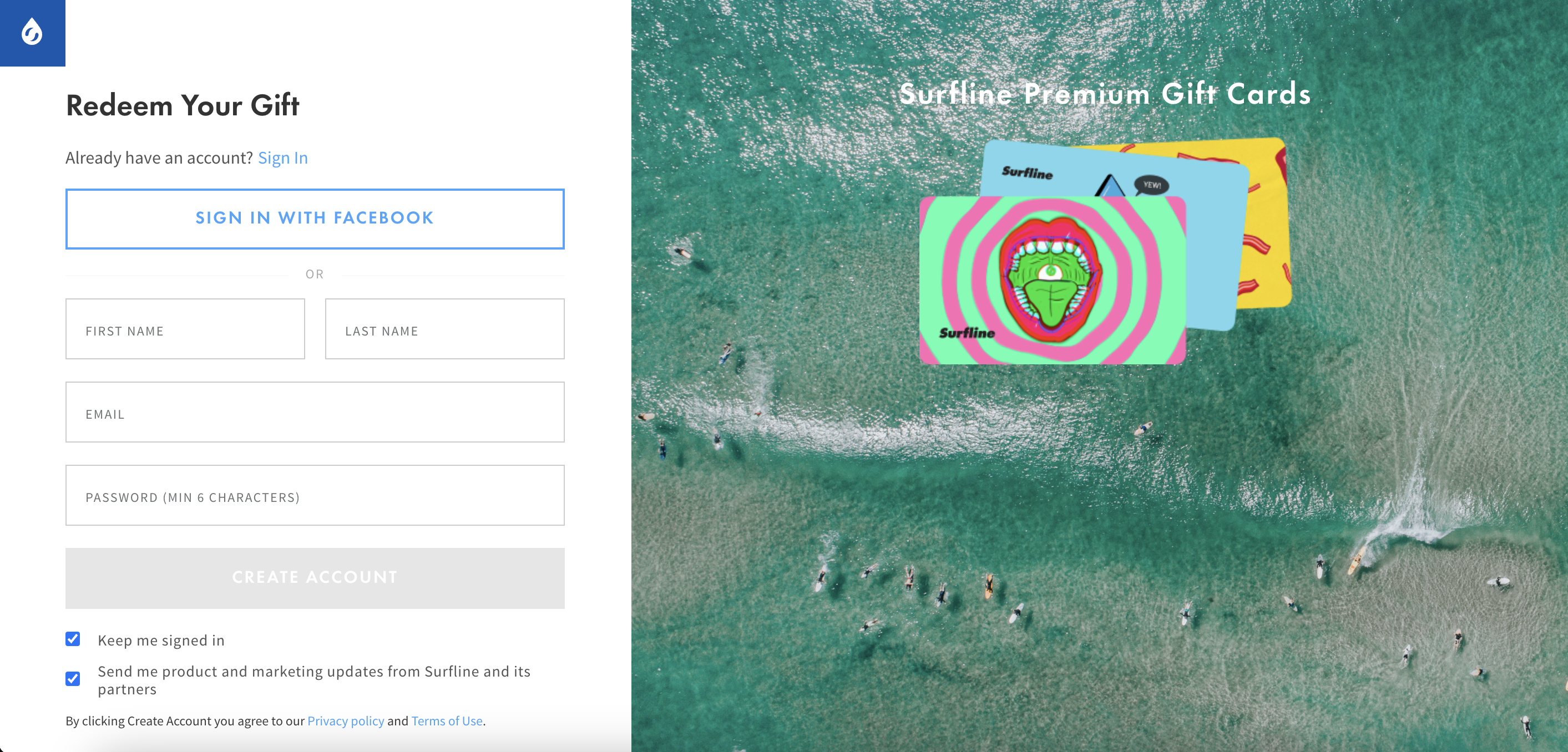 If you already have a free Surfline account, just hit Already have an account? Sign In below Redeem Your Gift to go Premium.