This article will help you with the website surfline.com. In the app? See these articles to learn about the "Explore tab" (maps):
How do I access the maps?
Above any spot or region's title, you'll see Country / State / Region / Spot. They link you to a map depending on which you click.
At the top of the page pre-redesign

At the bottom of the page post-redesign
You'll be taken to a page with a list of spots on the left-hand side, and a map on the right-hand side.
Note: the link to the buoy/chart pages in the bottom lefthand corner of the map view.
Use your mouse/trackpad to click, hold & drag the map. Scrolling will zoom in/out, or alternatively use the +/- buttons in the top lefthand corner of the map.
Note: the spots visible in the map will show up on the left-hand side of the page. As you move the map, the list of spots will update.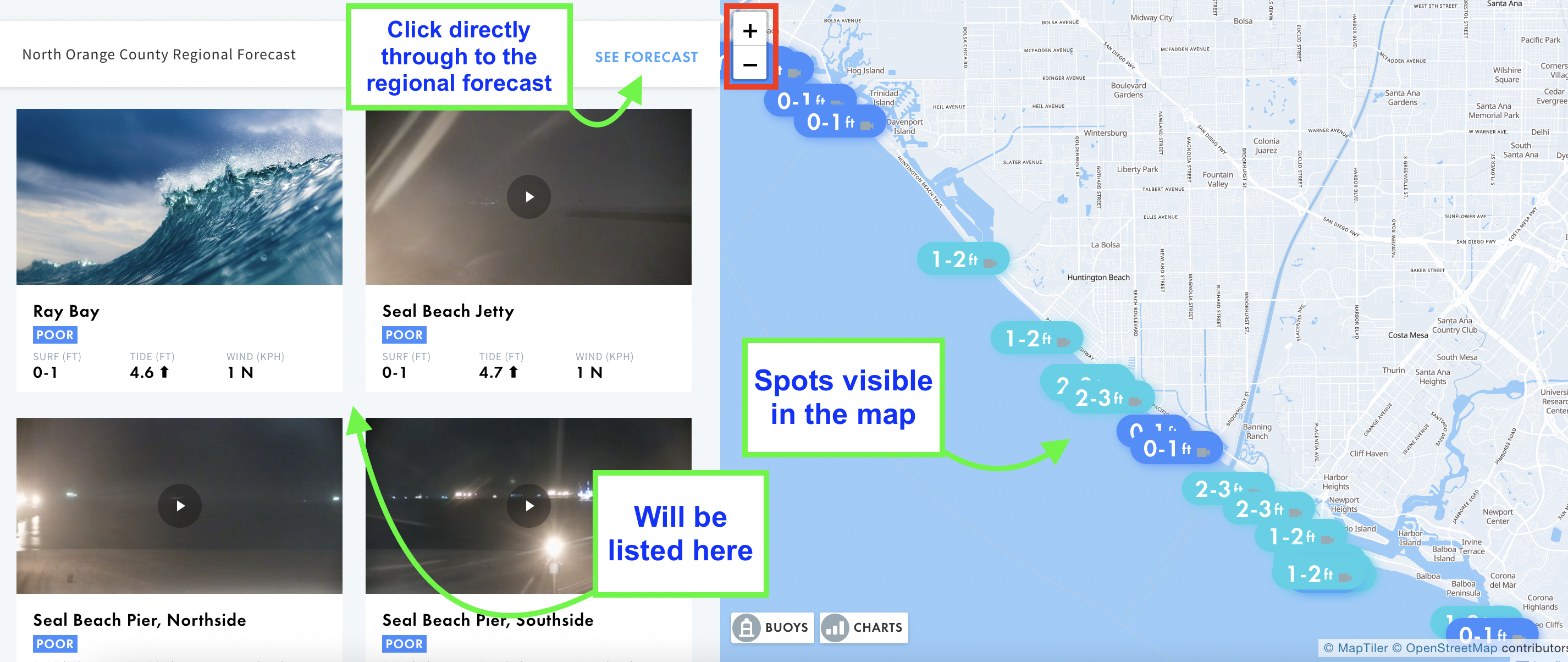 Surf spots are represented by a colored pill/tablet shape on the map; showing the estimated surf height, condition
rating color
, and a cam icon (if available).
As you zoom out, you will notice spots are replaced by circles with a number in the middle. The number represents the amount of spots within the given area.
The circle's colored border represents the condition ratings of the spots within. Click any circle to be zoomed in to the area.