Surf Alerts allows you to set up iOS push notifications for specific surf spots from your Surfline iOS app. Surf Alerts will only come through for human-derived spot reports when observed by a member of our forecast team.
* Only available in the Surfline iOS app as a push notification. No email notifications and not available for Android at this time. Free registered user accounts can set up Surf Alerts for three surf spots.
To set up
Make sure you have the latest Surfline software version installed on your device and that you are logged in to your account.
In the app, head to ACCOUNT and tap SURF ALERTS. Make sure push notifications are turned on.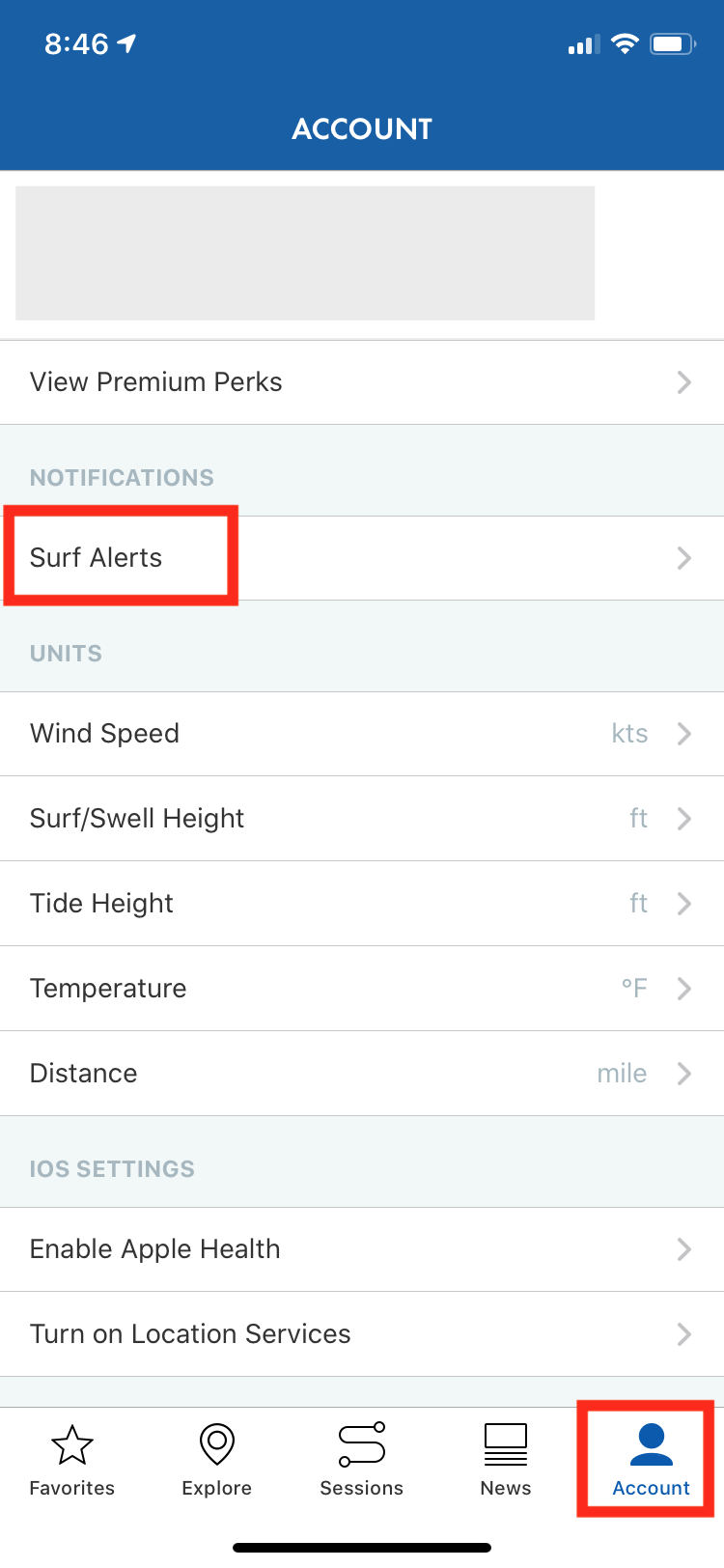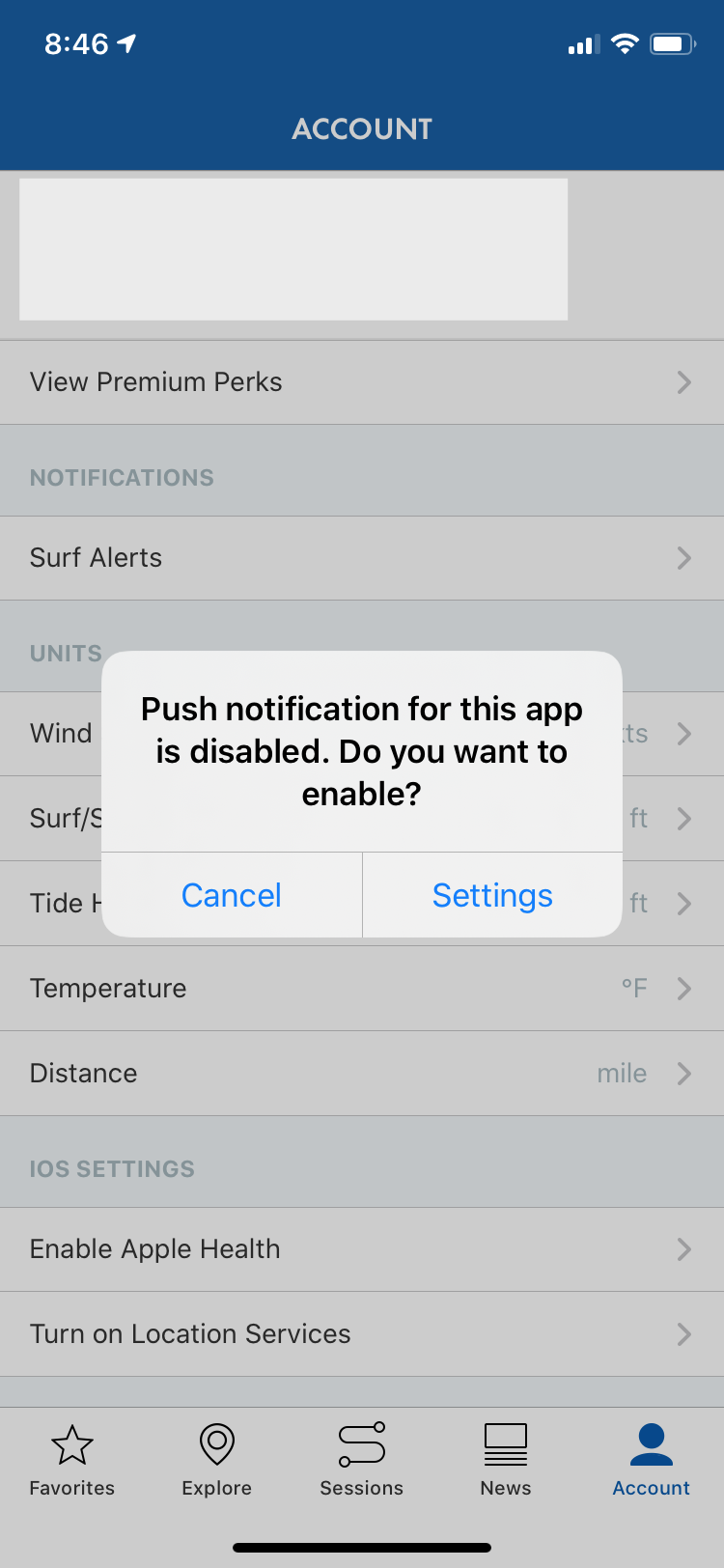 Tap SURF ALERTS and then tap +ADD SPOT NOTIFICATION.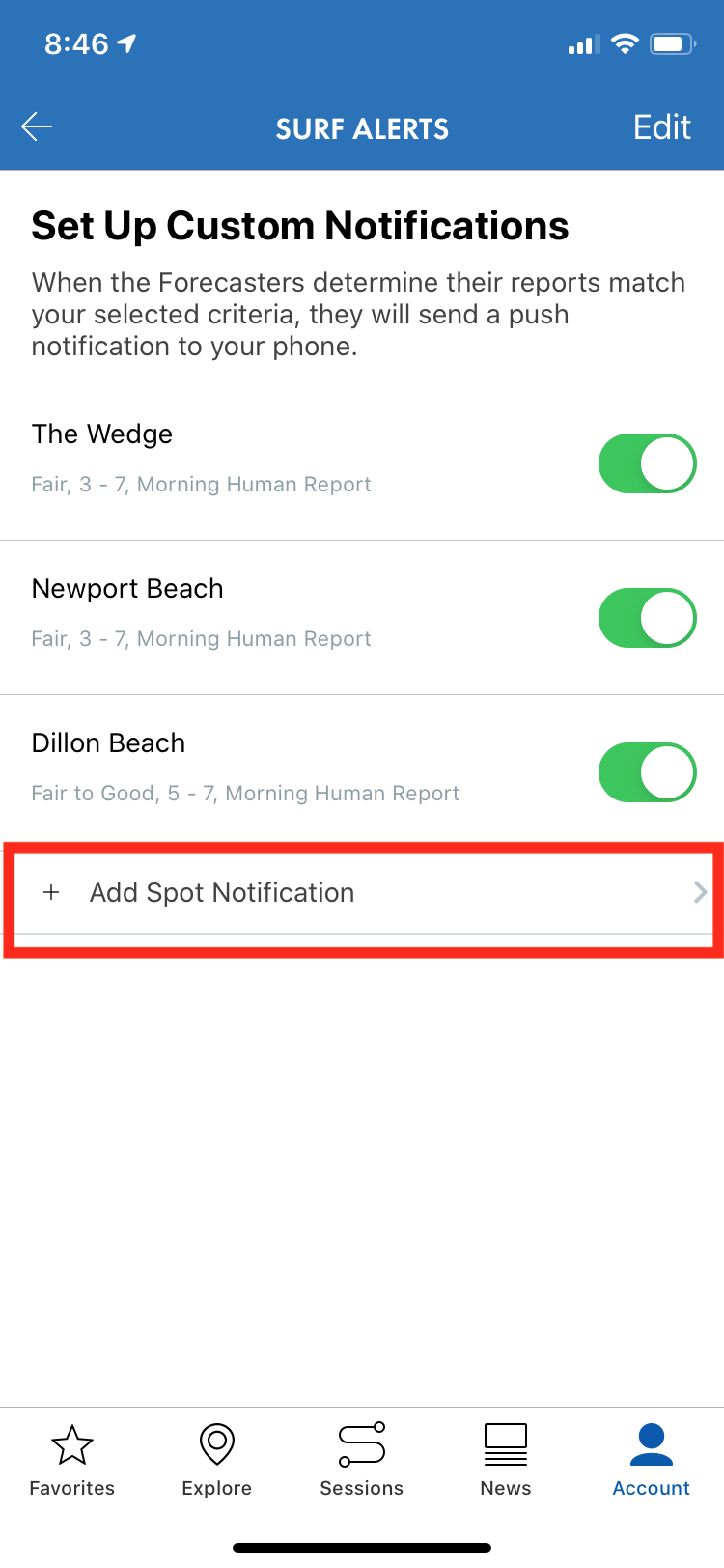 Tap +ADD A SPOT and pick a human-derived forecast from your favorites list or find a spot you wish to add.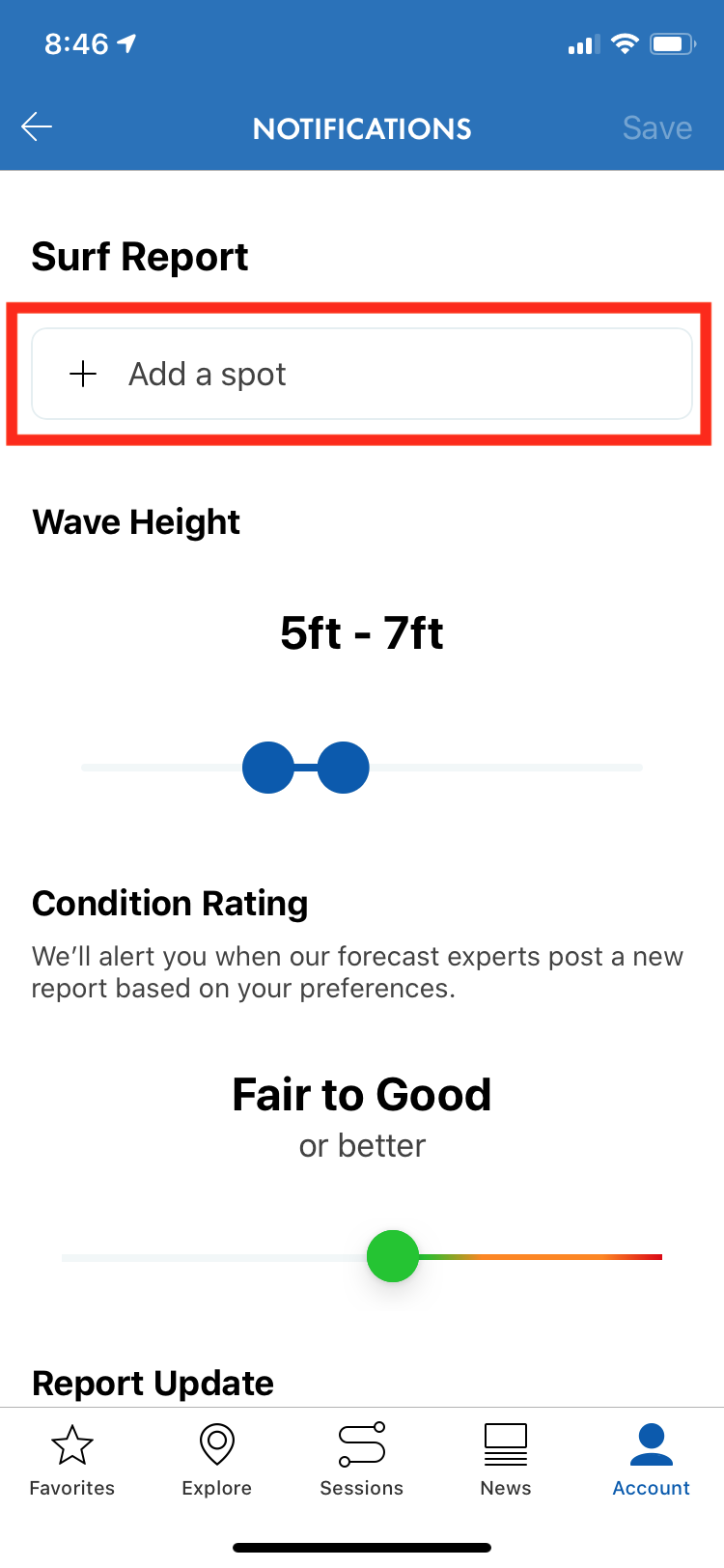 Set your notification parameters for wave height, condition rating, and report update time. Then tap SAVE.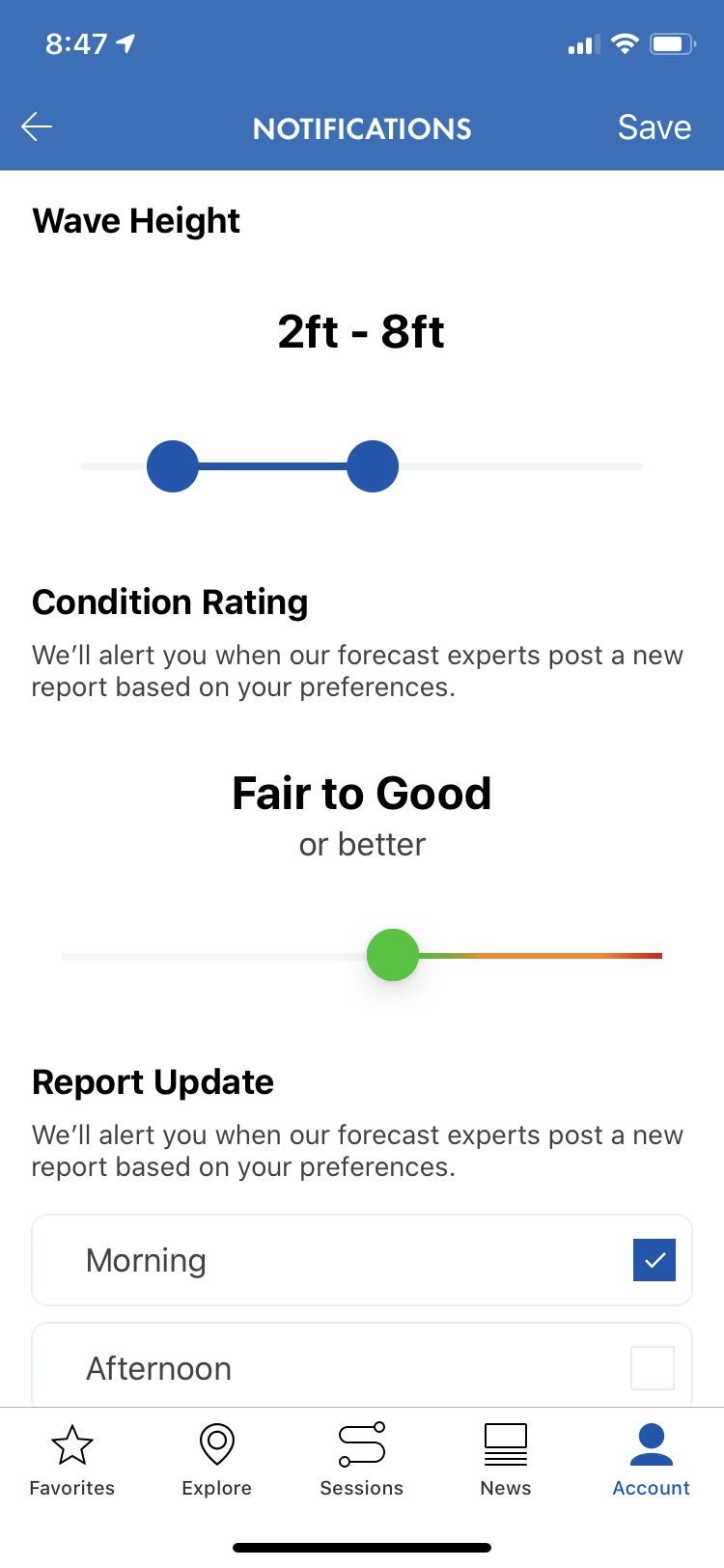 Once your notifications are set up, they can be edited by tapping them or toggling them on or off.
If you do not receive your Surf Alert - check that your Surf Alert spot is from a human-derived forecast and that your push notifications are turned on for Surfline. Push notifications will not be sent if the surf spot does not meet all the preferred surf conditions you selected.