On the website or app, scroll down a spot page to see the 16-Day Forecast.

Next to the forecast layout toggle, there is a calendar icon. Click that to open a calendar in which you can select your window of interest dating back to 2010.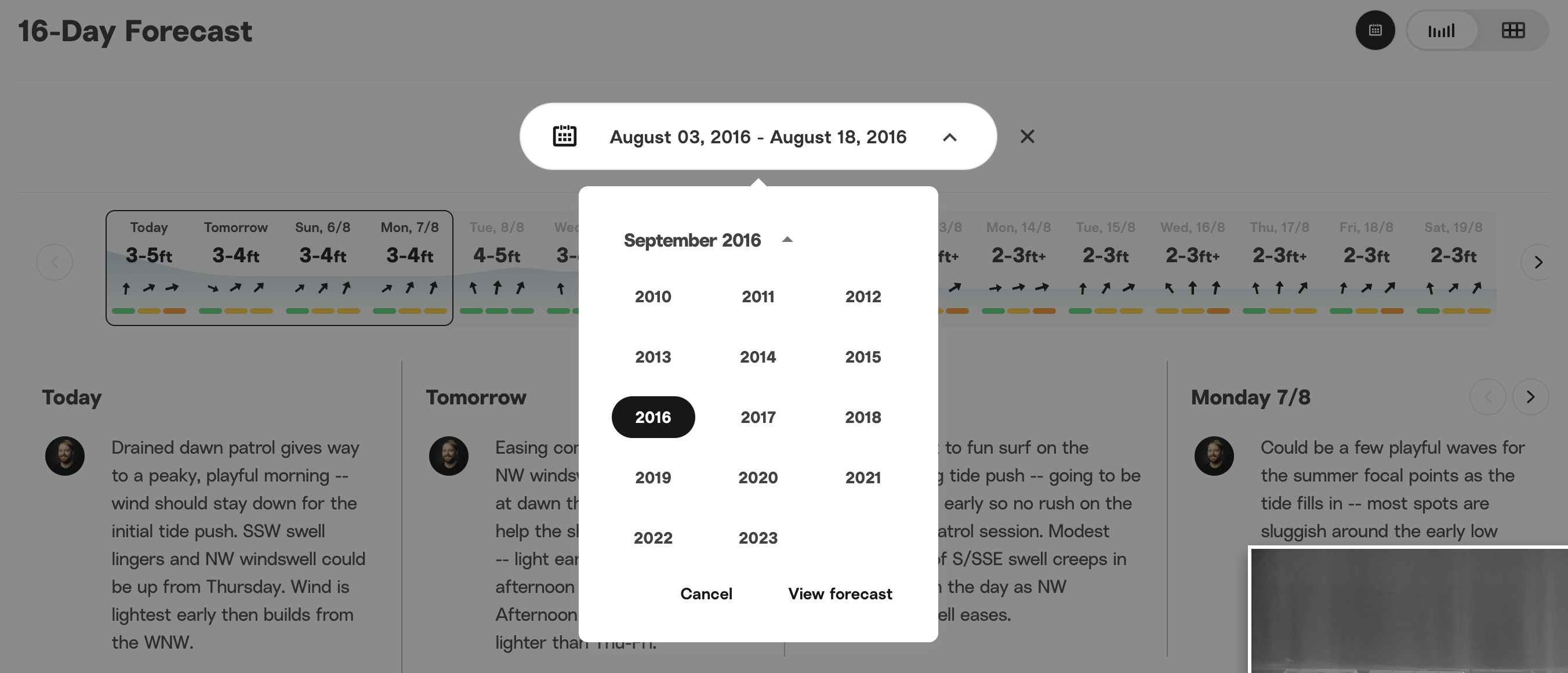 Select the 16-day forecast window of interest and then hit View Forecast to get your historic forecast in the exact same format you're familiar with.
Write to support@surfline.com or submit a request on our website with any questions or issues!