From the surfline.com homepage, hit Cams & Forecasts and then Charts, highlighted in red below.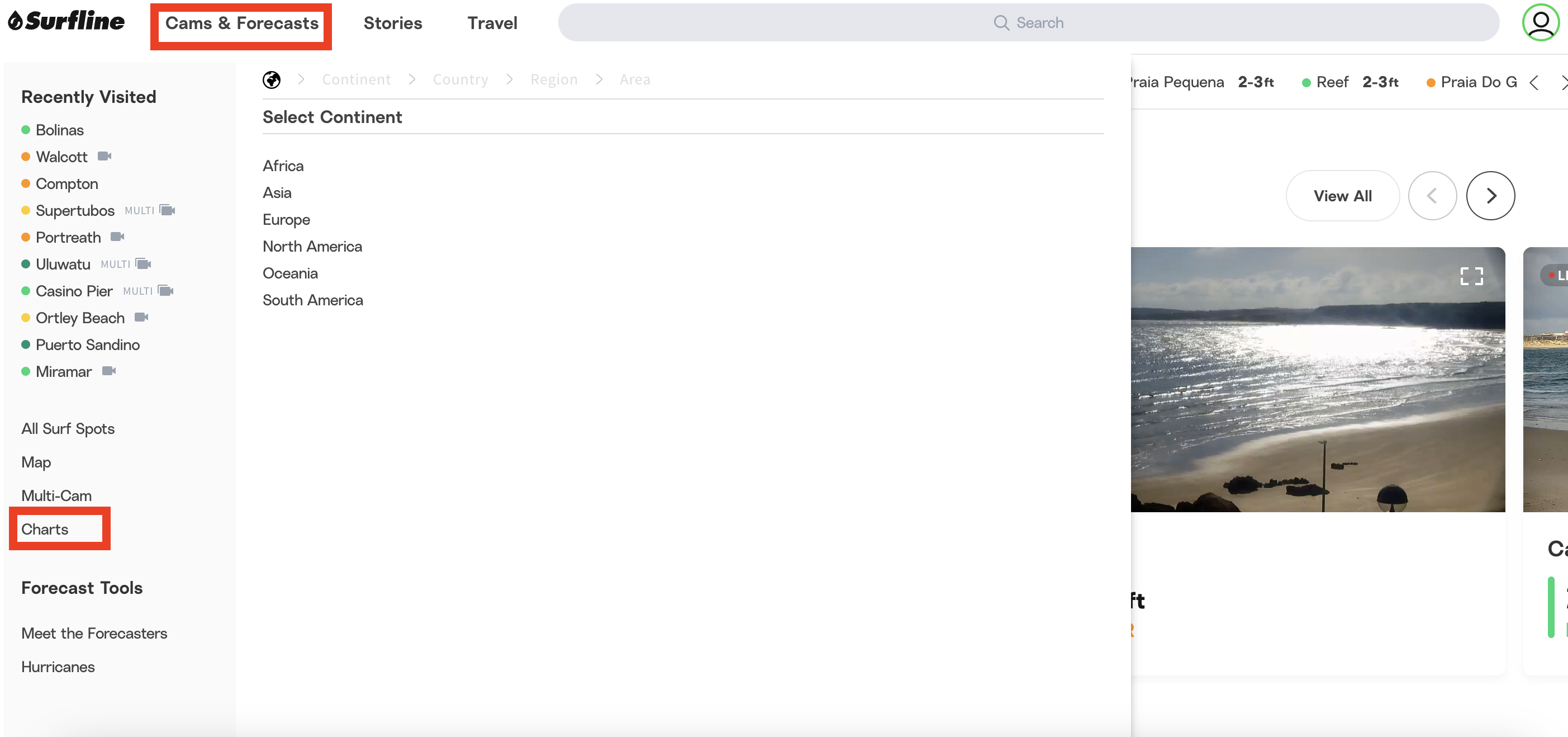 Or from any spot page, hit Charts under the spot's title. Regardless of the spot you click through from, you'll access the same global chart platform.

The new charts combine the highest resolution data we have available into the same product, which means you no longer have to click through different regions to access a specific chart, nor do you need to toggle between the various chart options.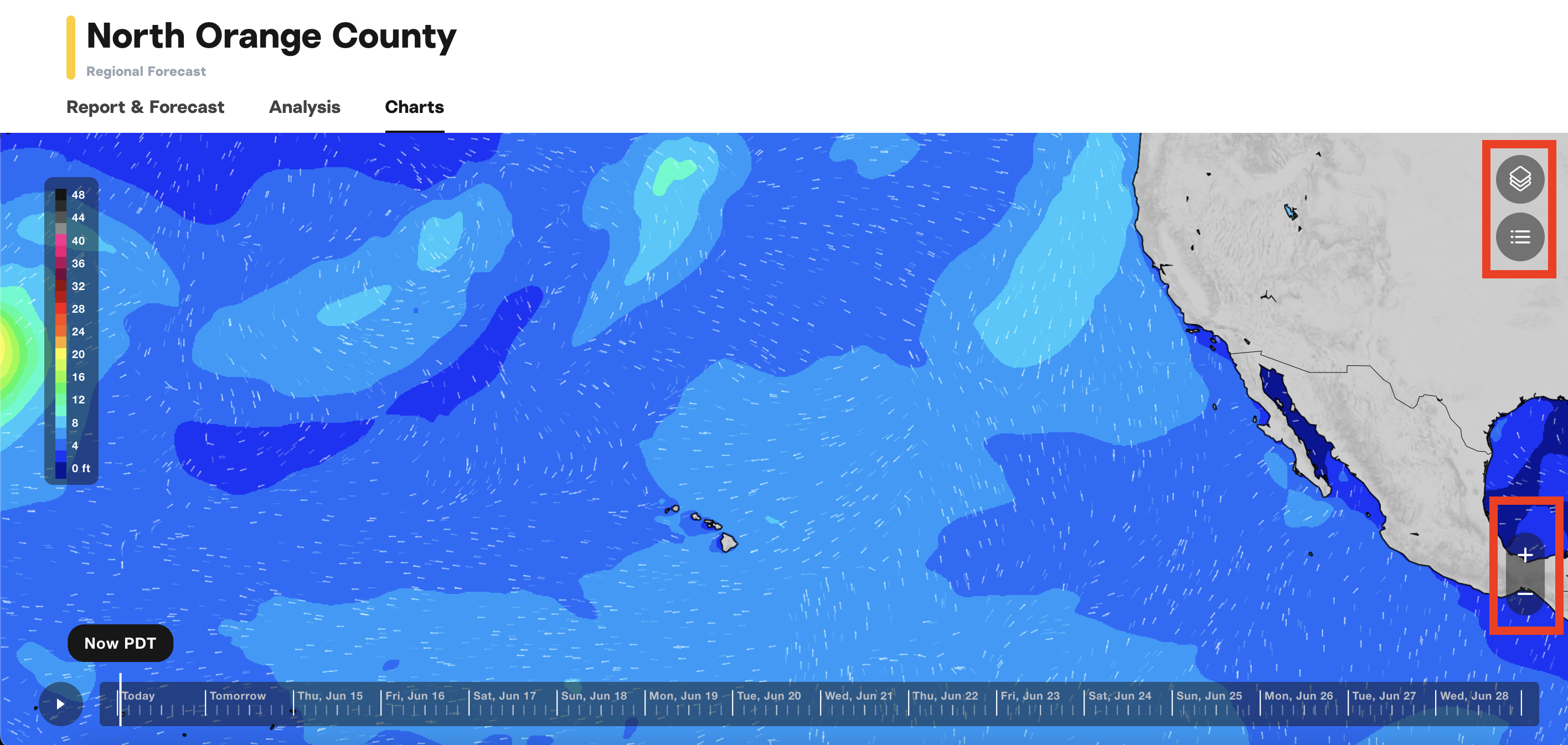 2 buttons in top right allow you to select map layers (significant wave height, peak period, wind and sea surface temperature) as well as toggle isobars on/off. The button below allows you to determine timezone, see the model run age, and show/hide the legend.
+ - symbol (bottom right) allows you to zoom in and out.
You can navigate the global map and zoom in to your region of interest to see the highest-resolution data we have available.
We will continue enhancing these charts, and appreciate any feedback you may have to help guide future development.