The following steps will allow you to cancel your auto-renewing Premium subscription:
1) Go to the Surfline homepage.
2) Make sure you are logged in. Click on Subscription in the dropdown under your name.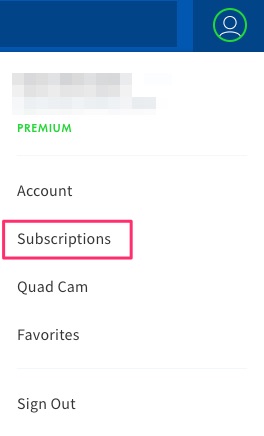 3) Click: CANCEL SURFLINE SUBSCRIPTION?
4) On the next page, click: CONTINUE TO CANCEL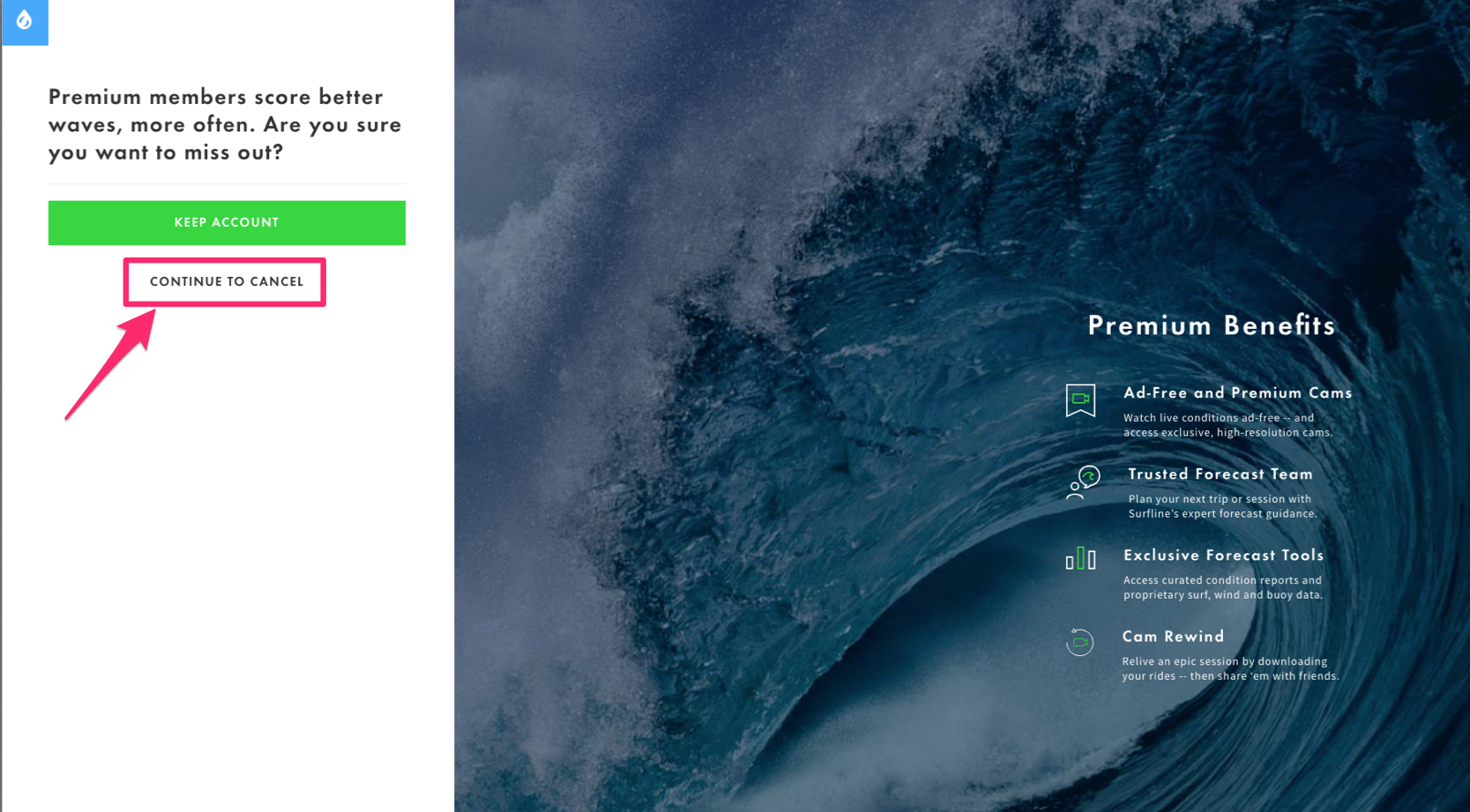 5) On the next page, fill out survey, and click CONTINUE: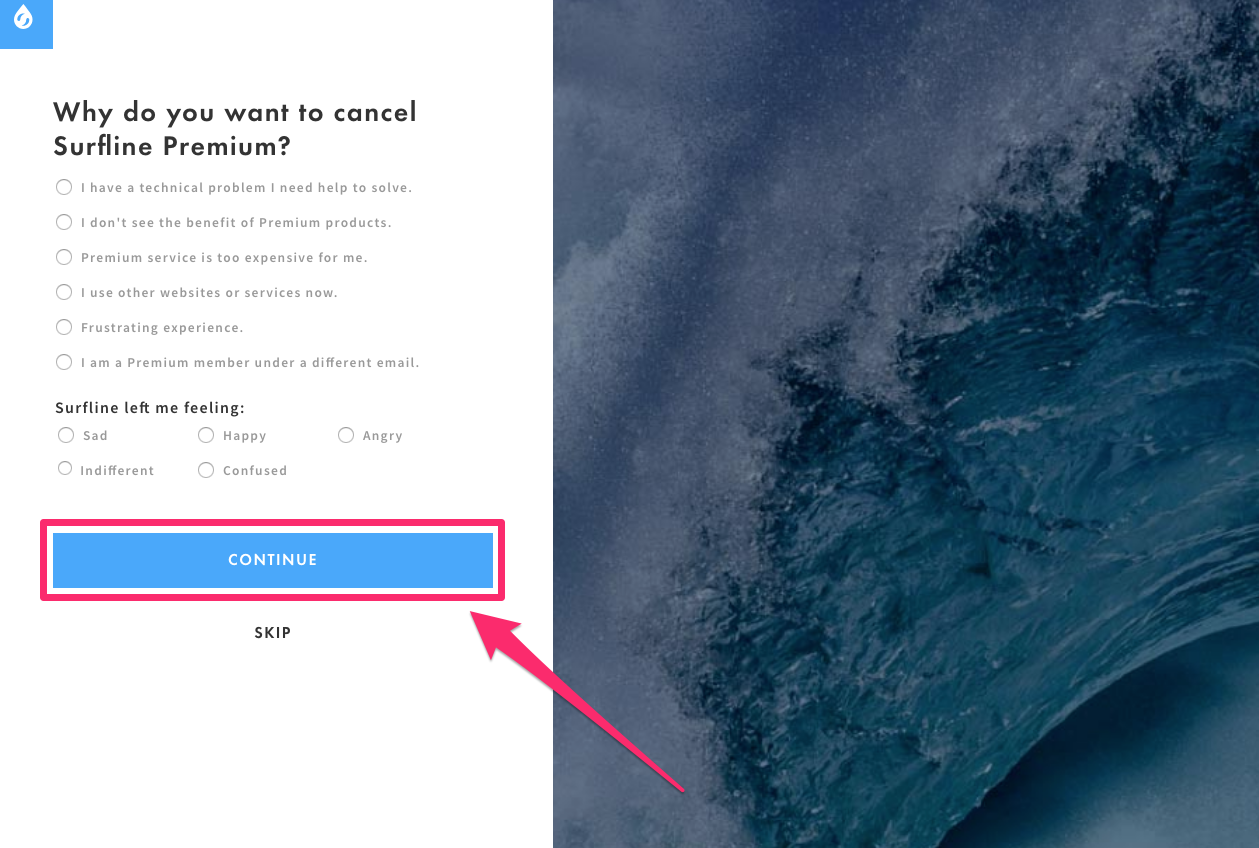 6) On the next page, enter password, and click YES, I WANT TO CANCEL: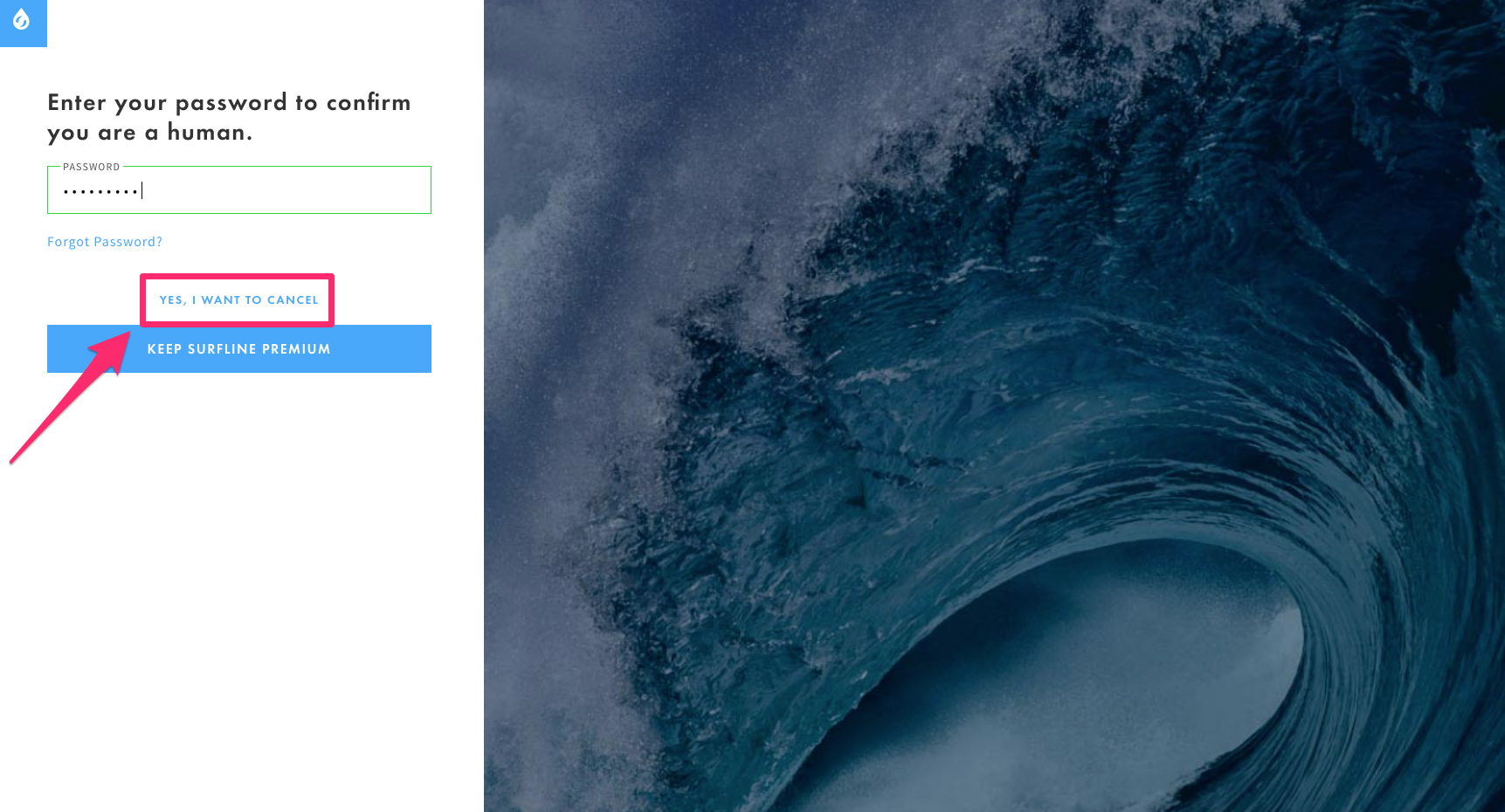 Cancelling your auto-renewal stops your subscription from renewing on the next billing date. However, you will still be able to access Surfline Premium for the remainder of your current subscription.
If you cancel your auto-renewal and decide you do want to continue your subscription, you can manually renew your subscription after it expires.
Cancelling your auto-renewal does not generate a refund for your payment. If you would like to learn about our refund policy, click here.