If your membership was purchased through the Surfline app, please head to your iTunes/Apple ID or Google Play account to cancel or manage your Premium membership.
This FAQ article is for subscriptions made directly on our website, surfline.com
Canceling a subscription does not generate a refund. If you cancel a subscription, it will expire on the renewal date (instead of renewing). You will have Premium access from the date you cancel up until the renewal date
I.e. if you subscribe on Feb 20th, 2022, and cancel on Feb 21st, 2022, you'll have Premium until Feb 20th, 2023.
Note: canceling a subscription is the same as disabling the auto-renewal.
To cancel your Surfline Premium subscription
Head to your Account settings by hitting the User icon (to the right of the search bar) and then Account.

Hit the SUBSCRIPTION tab and then CANCEL SURFLINE SUBSCRIPTION?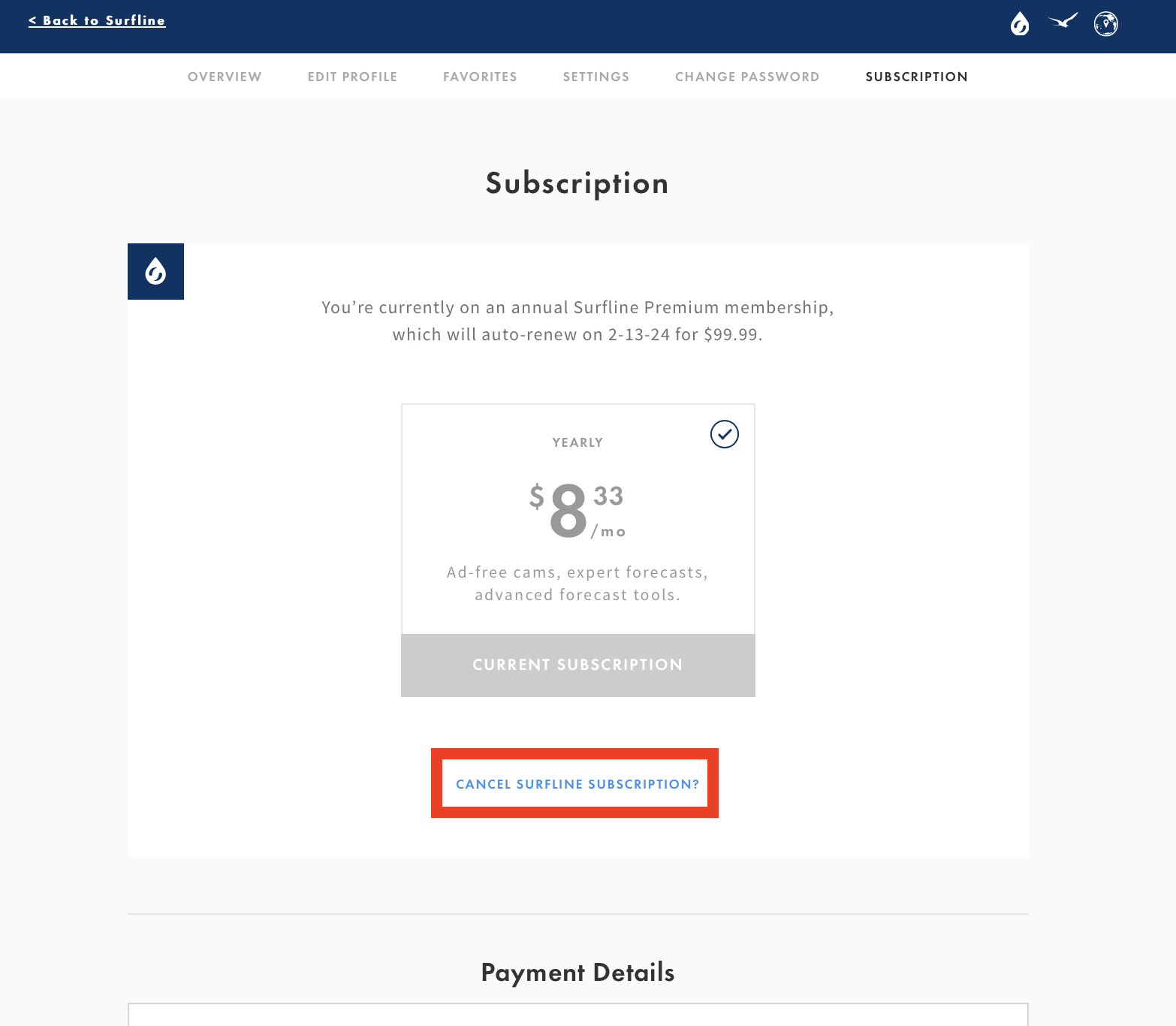 Cancellation 4-step process
Step 1 — confirm you definitely want to cancel.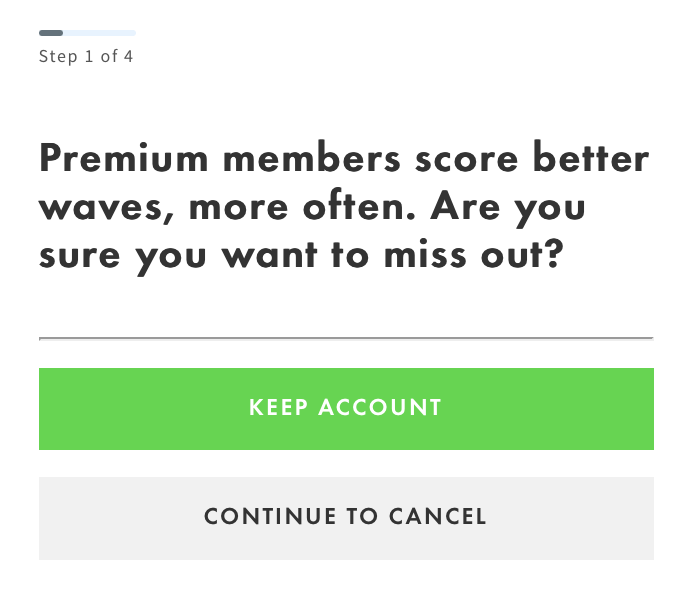 Step 2 — let us know why you want to cancel (or skip the survey).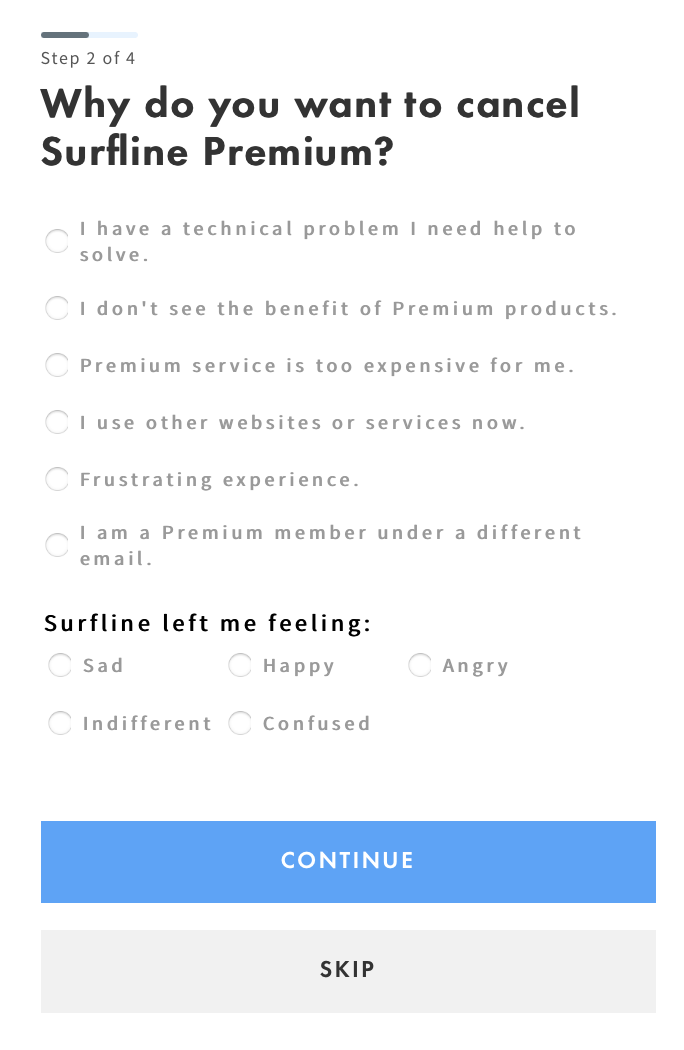 Step 3 — enter your password.
Note: that FORGOT PASSWORD link won't work while you're logged in. Log out so you can reset your password and reattempt the cancellation process.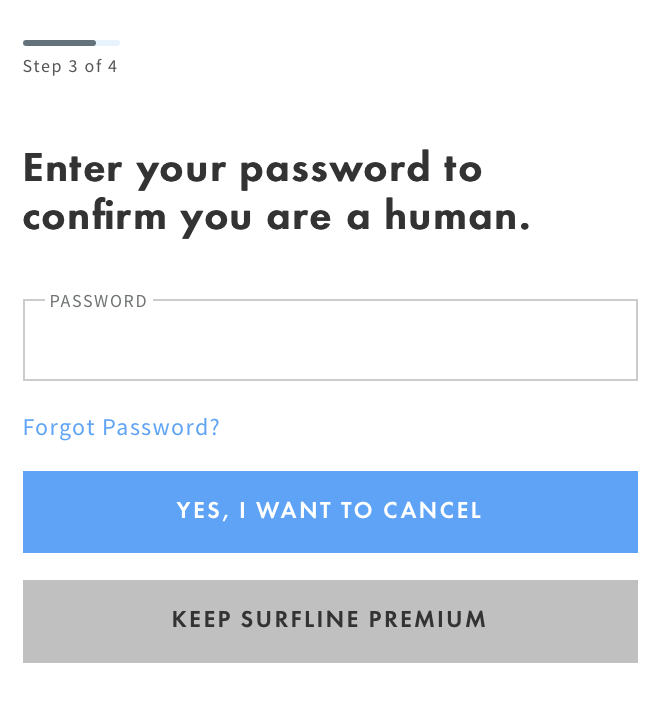 Step 4 — done.