Important notes
If your membership was purchased through the Surfline app, please head to your iTunes/Apple ID or Google Play account to cancel or manage your Premium membership.

Canceling a subscription is the same as disabling the auto-renewal.
Canceling a subscription does not generate a refund

. If you cancel a subscription, it will expire on the renewal date, instead of renewing. You will have Premium access from the date you cancel up until the renewal date

You do not need to cancel Premium if you joined with a Gift Code. Premium will expire instead of renew.
To cancel your Surfline Premium subscription
1. Head to your Account settings by hitting the User icon (to the right of the search bar) and then Account.

2. Hit the SUBSCRIPTION tab and then CANCEL SURFLINE SUBSCRIPTION?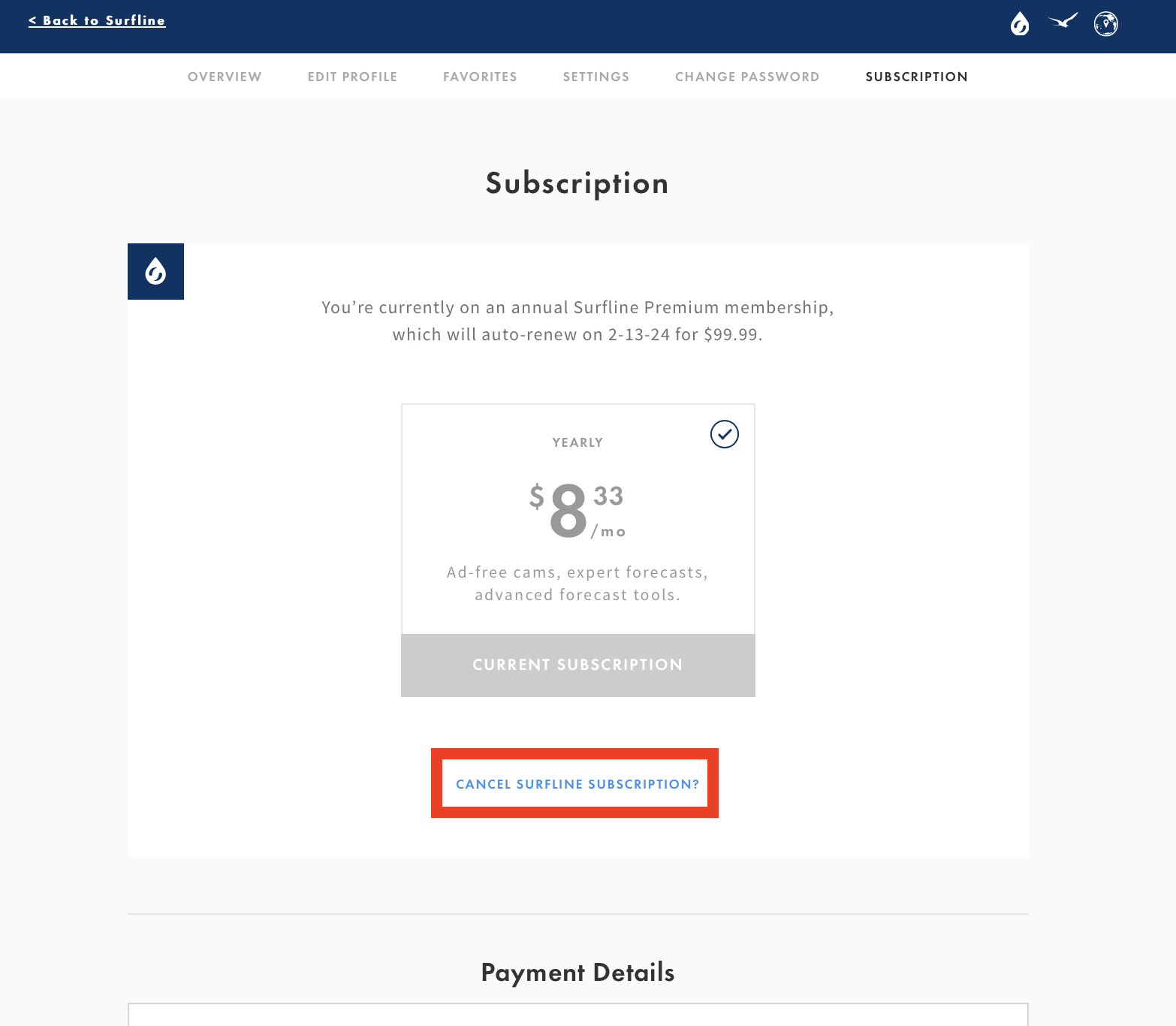 3. Let us know why you want to cancel by answering the quick <2 min survey. Or skip the questions.
4. Done. The SUBSCRIPTIONS page will now look like the screenshot below. Take note of the expiration date - you'll still have Premium access for the remainder of the billed period.