Important notes
If your membership was purchased through the Surfline app, you need to update your payment method through Google Play Store account or your Apple ID. You cannot update billing info through the app.
Madison emailed me?
If there was an issue taking renewal payment, Madison will notify you via email with a unique link to update your details. You don't even need to log in. This is the easiest way to quickly continue your subscription. Respond to the email if you'd like to speak with Surfline Support.
How to update payment method on the website
1. Sign in to your Surfline account on the website, and then hit the User icon (to the right of the search bar) and then Account from the surfline.com homepage

2. Hit SUBSCRIPTION from the tabs at the top of the account page.

3. Hit Add New Card? in the bottom left hand corner of the SUBSCRIPTION page.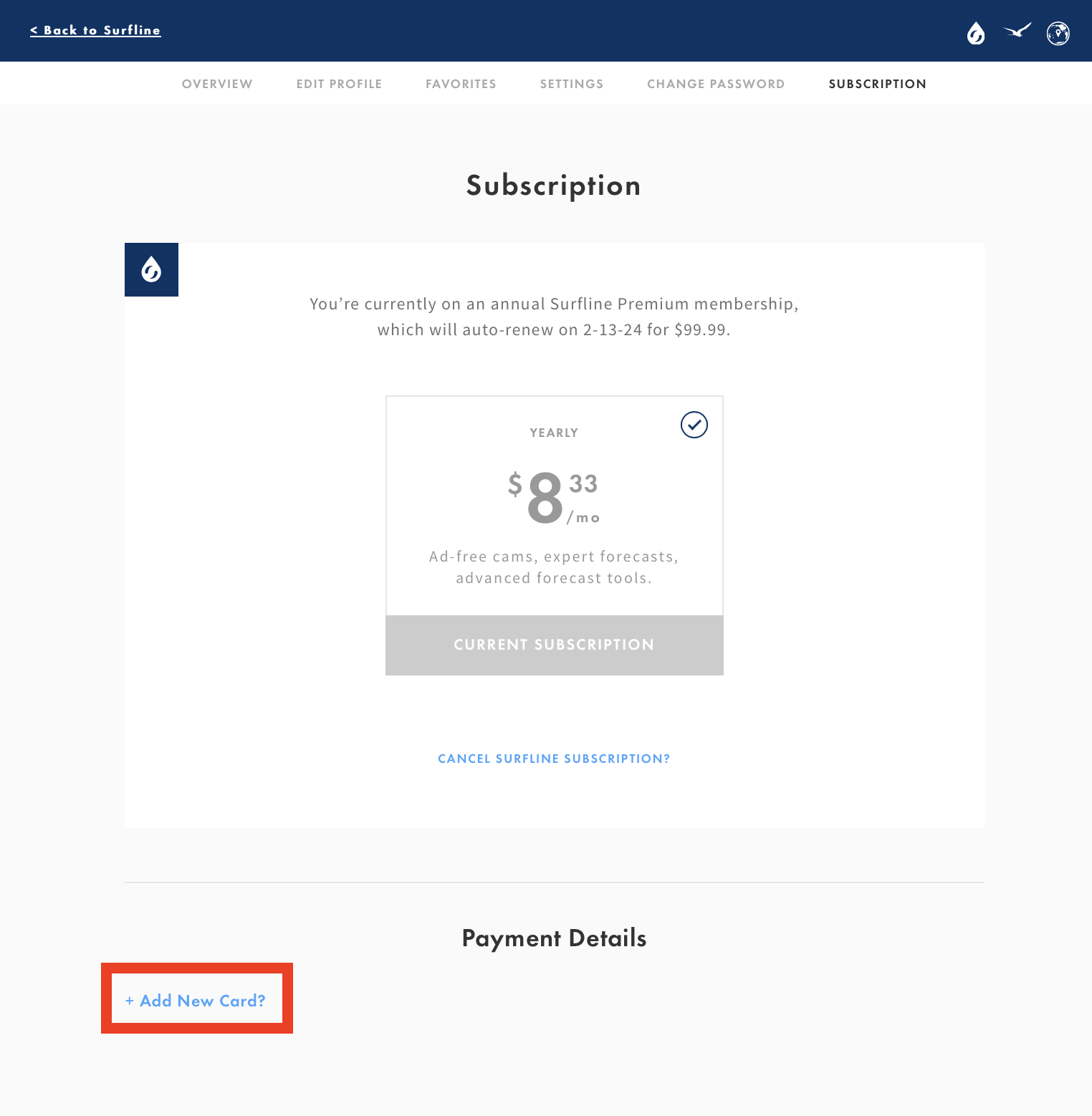 4. Enter the card number, expiry date and CVC code before hitting ADD CARD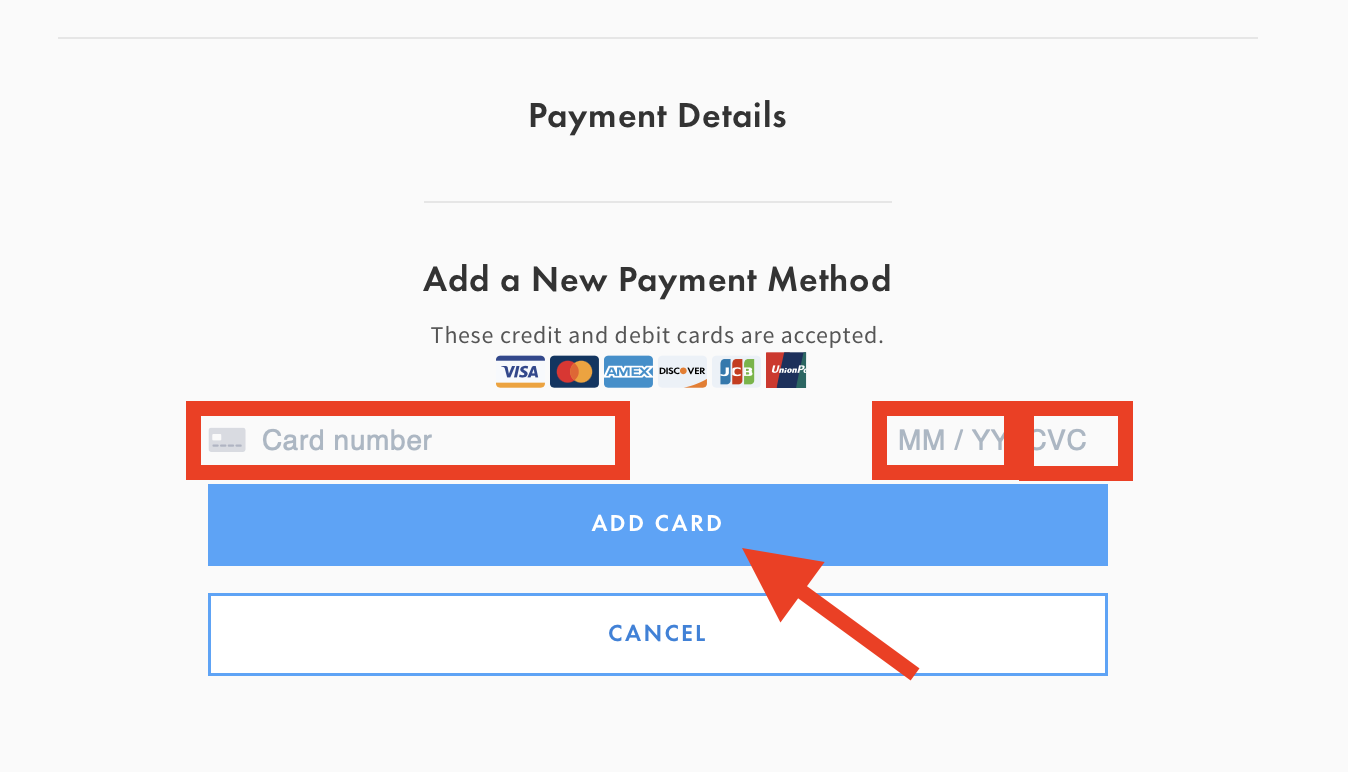 The new card you add will automatically become the Primary billing card. Subsequent renewals will be drawn from this card you have added.
Issues?
Submit a request through our Support Center to have an agent take a look at your account and fix any issues with billing.
Note: if the issue is with a charge declining, there is very little we can do to help. Please contact your bank or card issuer.