If your membership was purchased through the Surfline app, please head to your iTunes/Apple ID or Google Play account to manage your Premium membership.
This FAQ is for subscriptions made directly on our website.
From any page on Surfline, hit the user icon (top right of screen) and then Account. Or, hit this direct link: surfline.com/account/overview

Your account and membership information can be accessed via the website and using the tabs at the top of the page.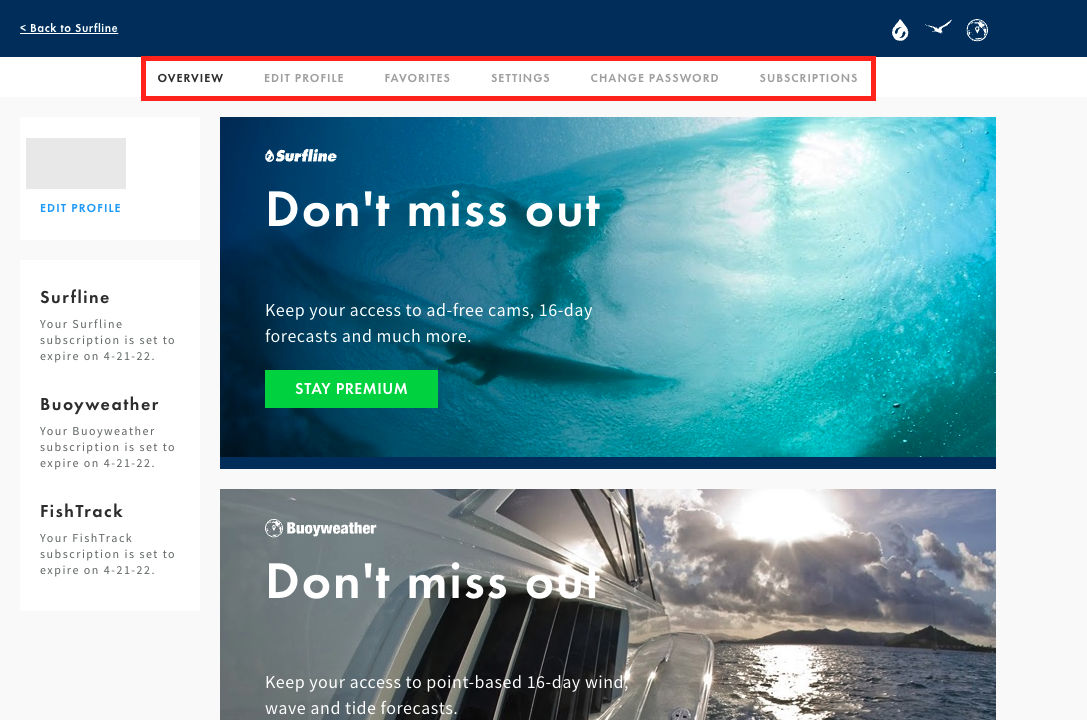 From here you can see your current membership information, update your email address or password and change your unit settings.
iOS App
You can also access your account information from the Surfline iOS app under the Account section and Manage Account. Then click on View or Cancel Membership.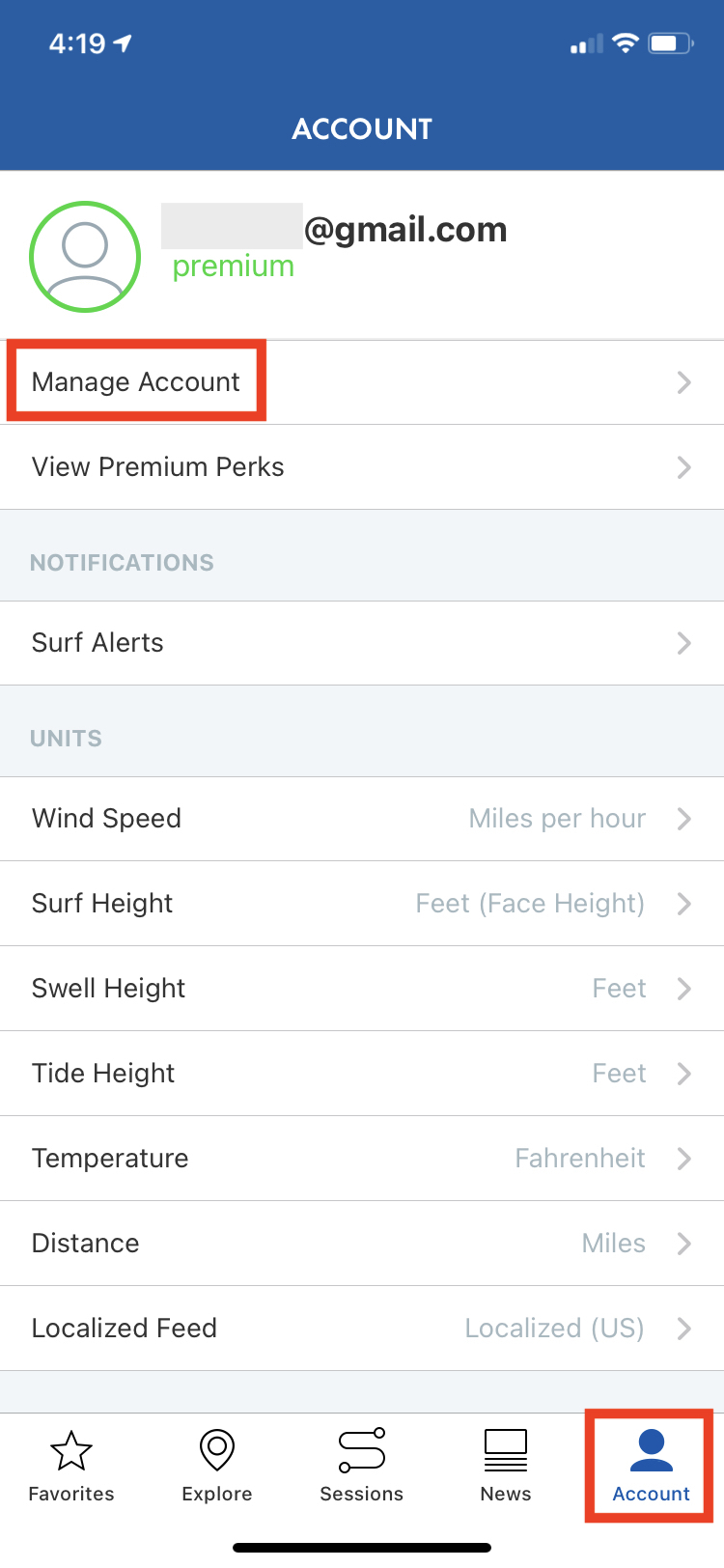 Use the drop-down menu to edit your profile, change your password or view your membership.