Where can I find it?
To view the swell graph through the Surfline moble app, click the arrow to the right of the listed individual swells.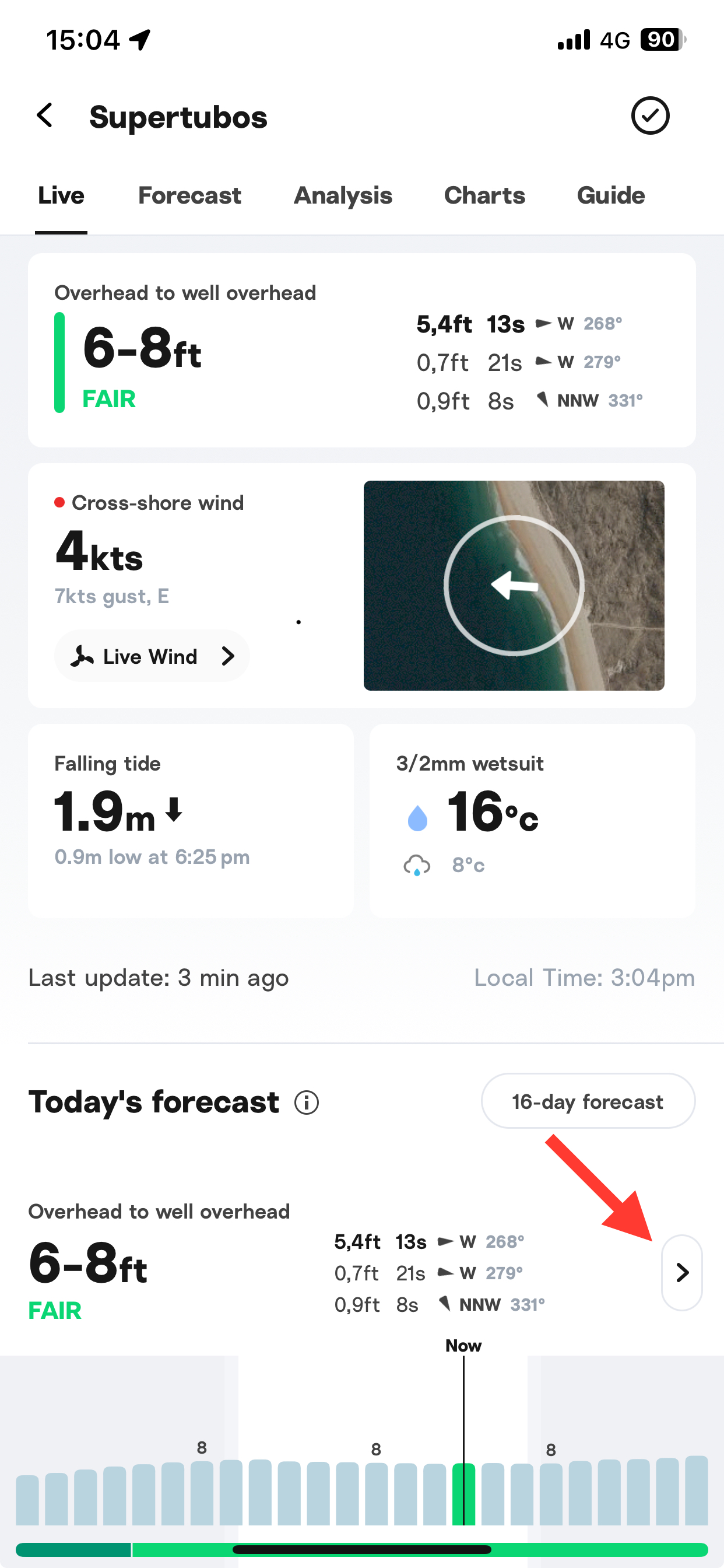 This opens a graph with individually sorted swells plotted as a line over time, helping you understand how an individual swell's characteristics are expected to develop. These swells are ordered by "impact" at noon of that day. Impact is a combination of height, swell period, and direction.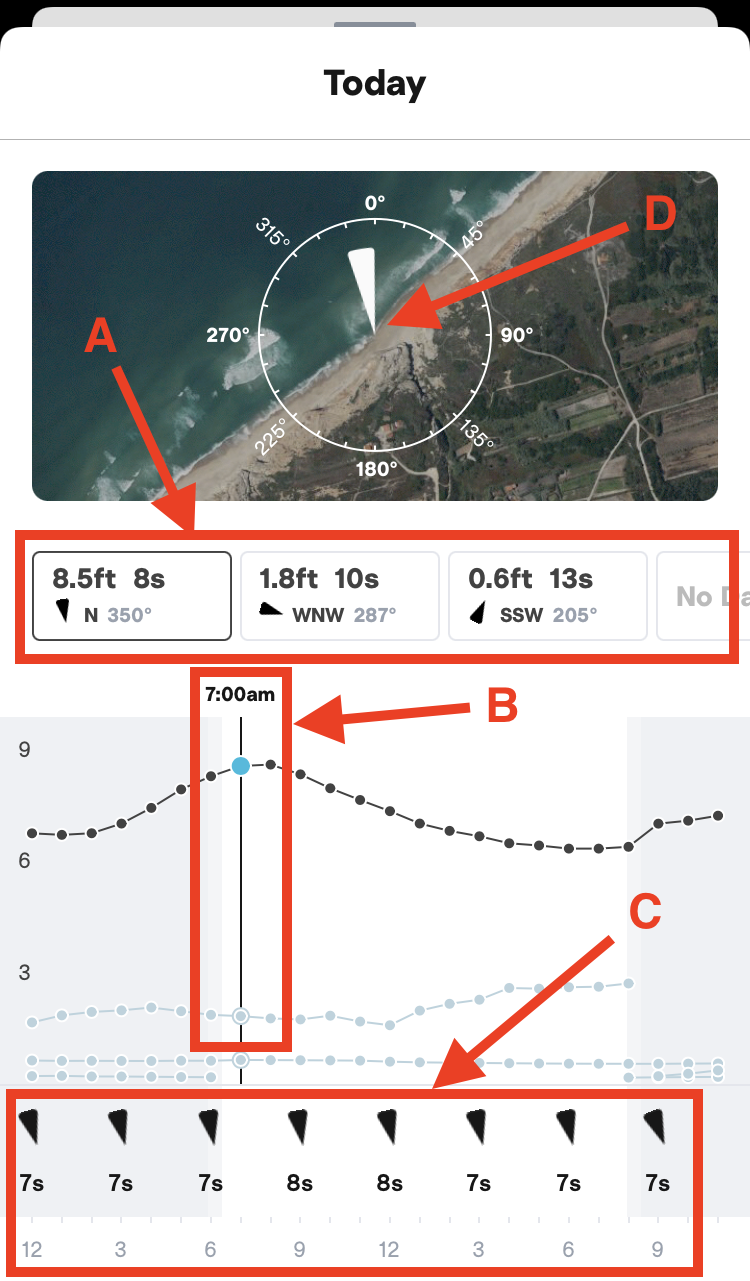 A | The swells detected in the water near the spot. Of the 3 swells, I have the largest selected (8.5ft @ 8s). The information shown in C relates to the swell I have selected.
B | The time during the day I have manually selected is 7:00am. The information shown in the boxes (A) and on the graphic (D) will change as I slide the vertical line using my thumb.
C | The time of the day is shown in greyed out numbers at the bottom: 12am, 3am, 6am, 9am, 12pm, 3pm, 6pm, 9pm. The period & direction of the selected swell is shown at each time increment by the arrow.
D | A graphic that overlays the selected swell's direction on a satellite image to help you visualize the direction of impact.
You can select an individual swell by clicking the plotted line OR one of the swells in boxes above the graph (A).
Once a swell has been selected, you can see how the period & direction of the individual swell changes over time (noted for each 3-hourly increment) on the X-axis (C).
Use your finger to drag the vertical line (B) through the hours of the day. Swell information shown will depend on the point of the day selected with the vertical line (B). You can also swipe the whole page to the left to show the next day data.