Surfline provides live wind data for some locations within the iOS app. This data is not currently available on the website or the Android app.
We are working to add more live wind locations to the iOS app over time.
If the surf spot you are viewing has live winds, it will have a red dot on the Live Tab.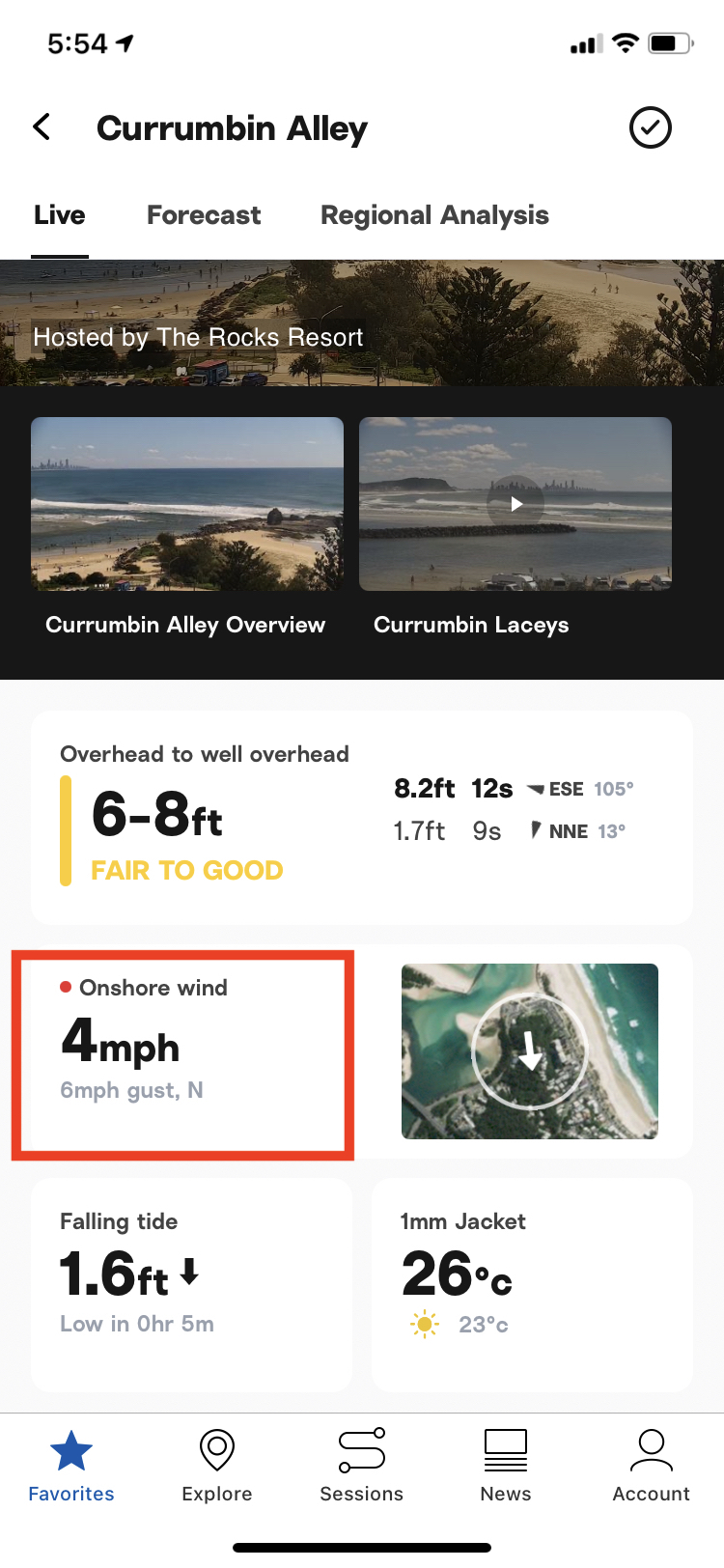 Detailed live wind data can be found on the Forecast Tab in ten minute increments.