Important notes
There is a toggle in your account settings to switch on/off autoplay on WiFi or Mobile Data
Some cams use "highlights" - learn more here - which can also be toggled on/off through account settings
How to use Surfline's in-app cam players
If a surf spot has more than one camera angle it will be visible underneath the main camera player.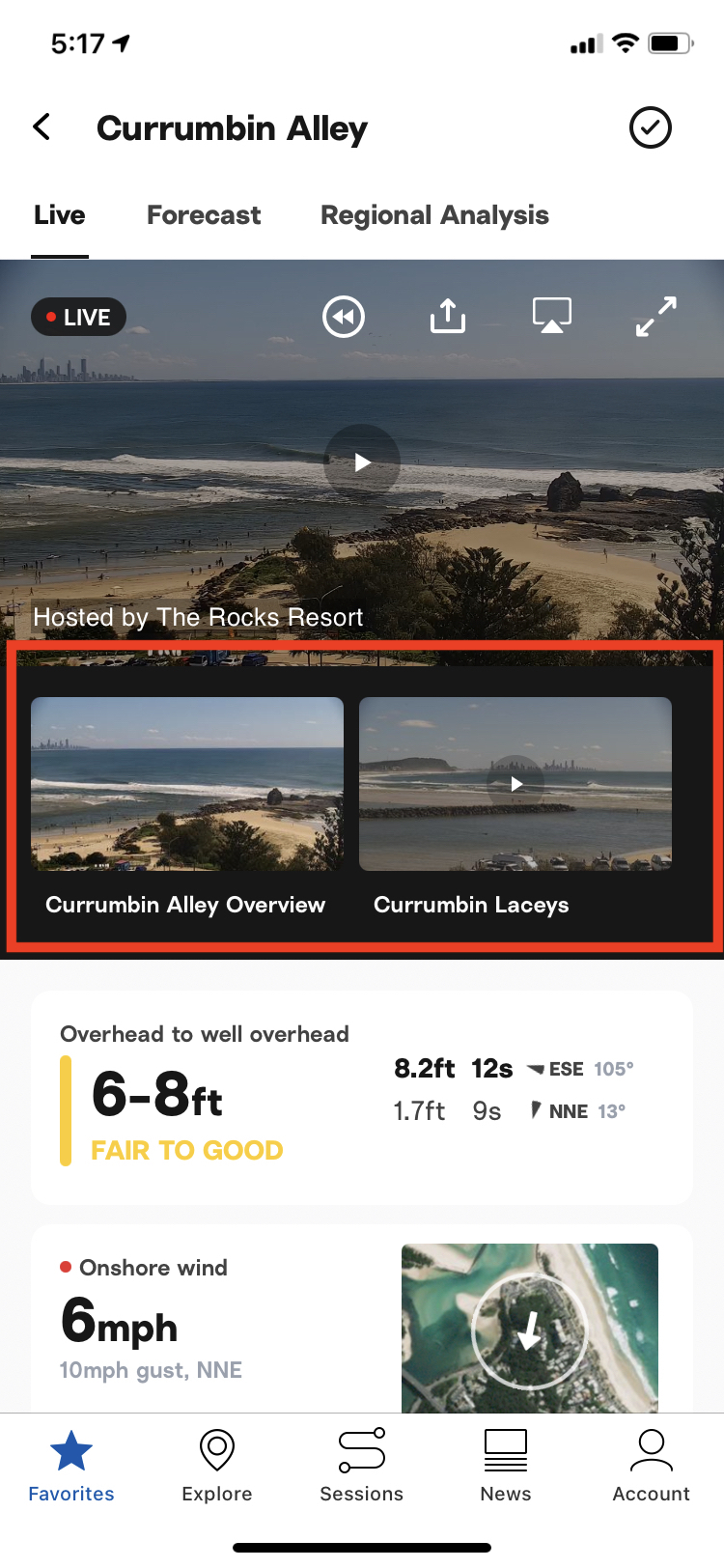 In full screen (landscape orientation), users can also navigate to nearby spots and their favorites but sliding up the drawer at the base of the cam player, and selecting one of the other angles.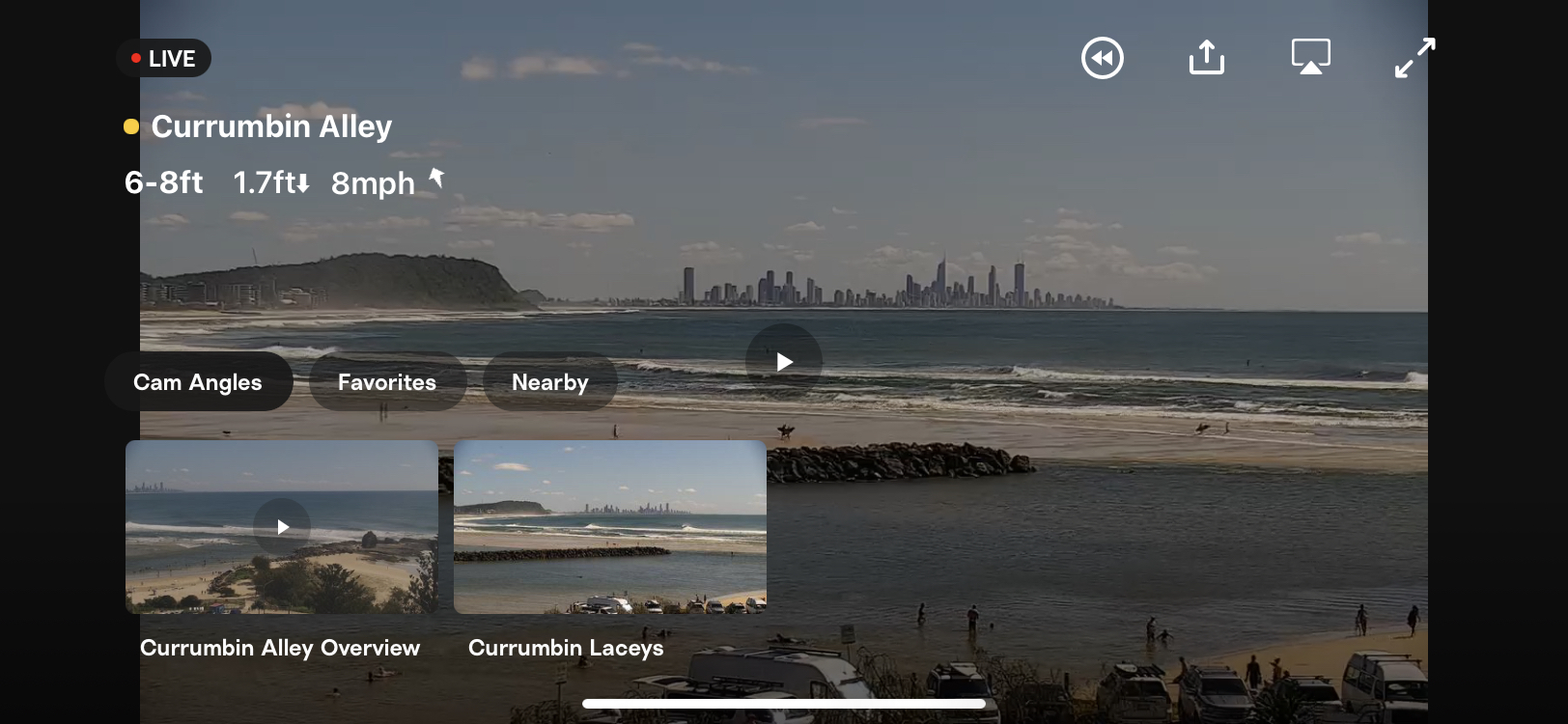 Camera rewind is available by tapping the rewind icon. You can then select footage in ten minute sections from the previous five days.