The Live tab helps you figure out whether you're going to surf right now or in the next hours.
What you'll find under the Live tab:
Cams

Current Conditions

24hrs of minute-by-minute forecast data (surf, swell, wind, weather & tide)

Surfline Forecaster's twice-daily written reports

Live Wind

Buoys
Cams
Not all spots we forecast have cams, but if we do, you'll find them under the Live tab. Thumbnails for any other cam angles sit in front of a black background directly below the cam player.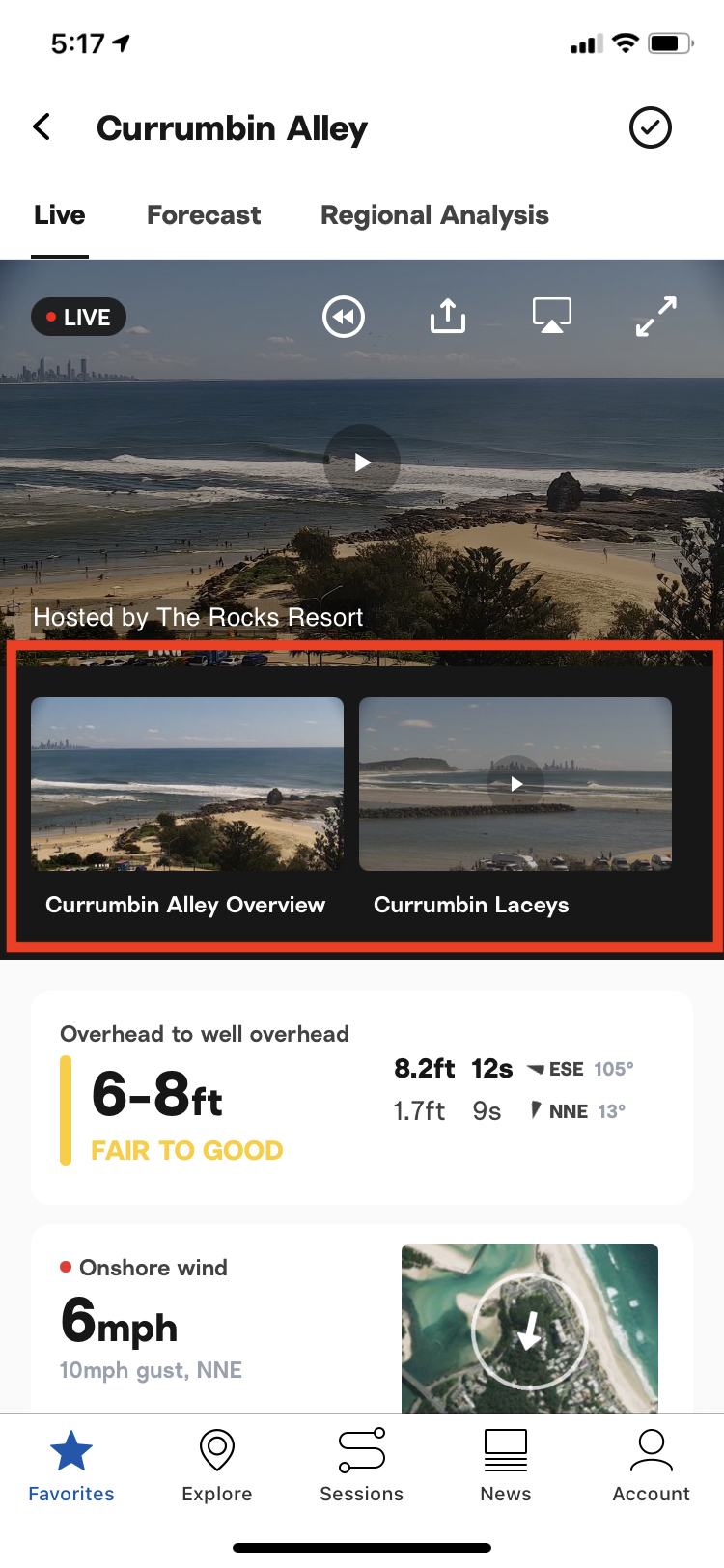 Tip: rotate your phone on the Live tab and the cam will go fullscreen. Slide your finger up from the bottom of the fullscreen cam player to browse cam angles, nearby spots and saved Favorites!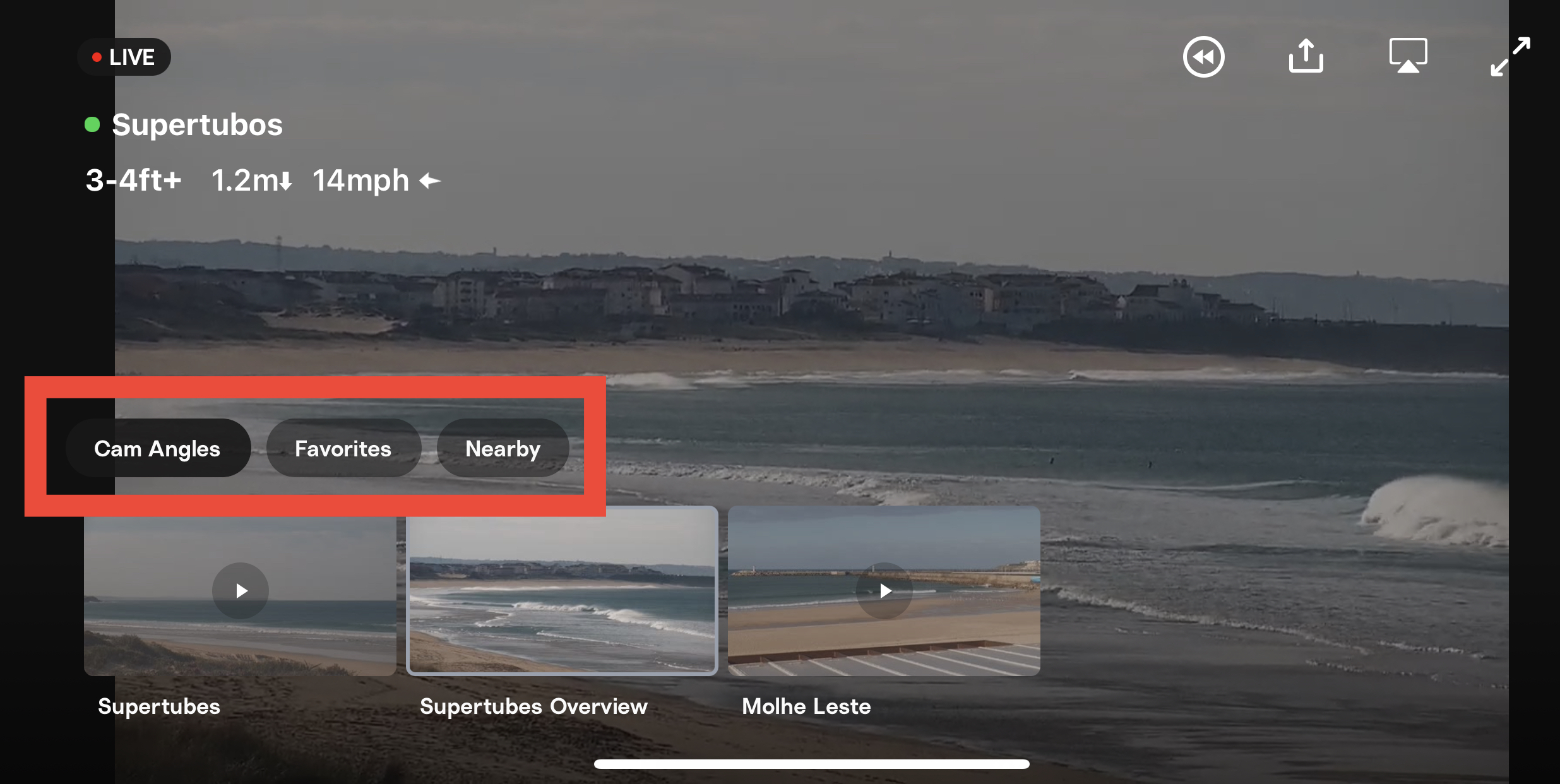 Current Conditions
Current Conditions boxes are directly beneath the camera player.
They help you quickly see readouts for surf, swell, wind, tide and weather right now. A red dot next to the wind readout indicates a live station is providing real observations (vs modelled wind)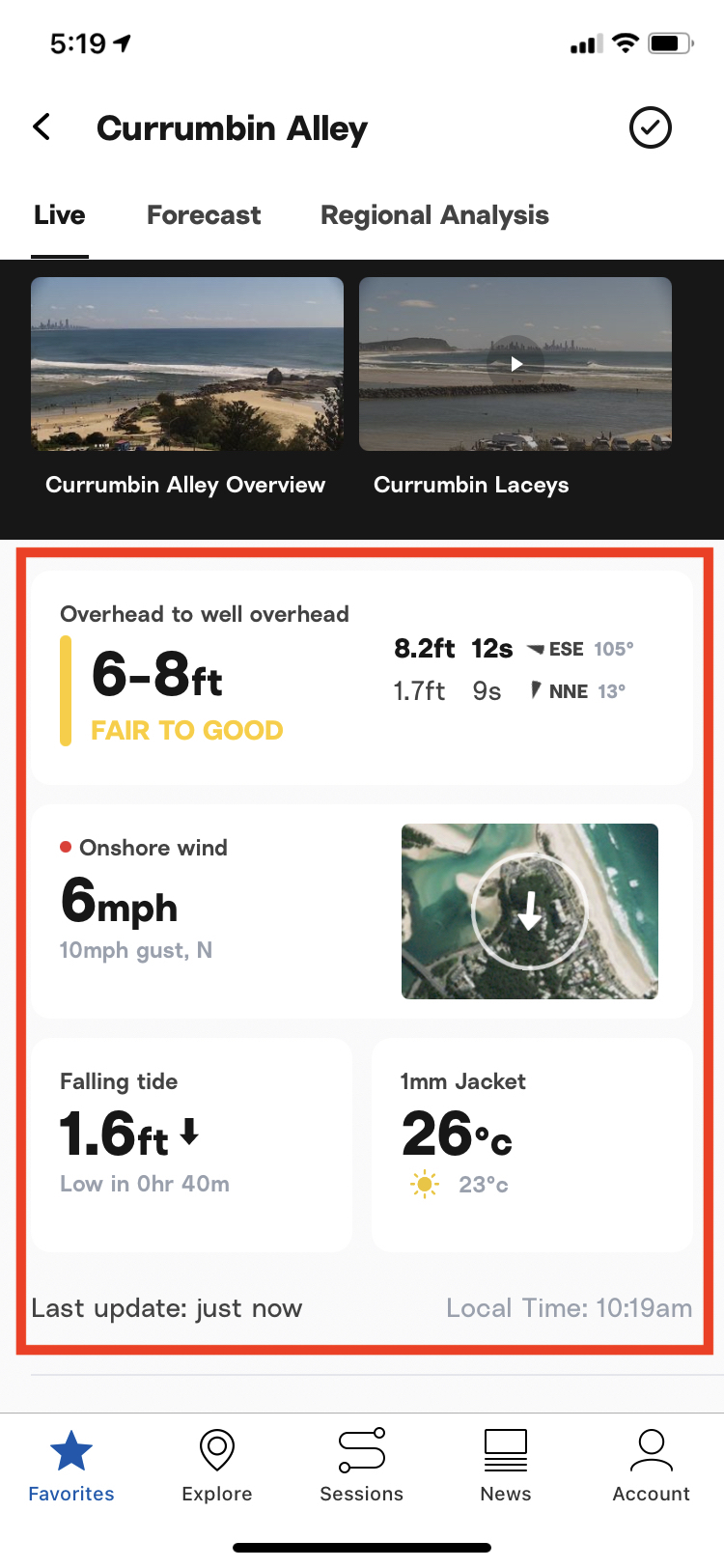 If the spot is covered by a human forecaster, their AM/PM report will be visible below the current conditions boxes.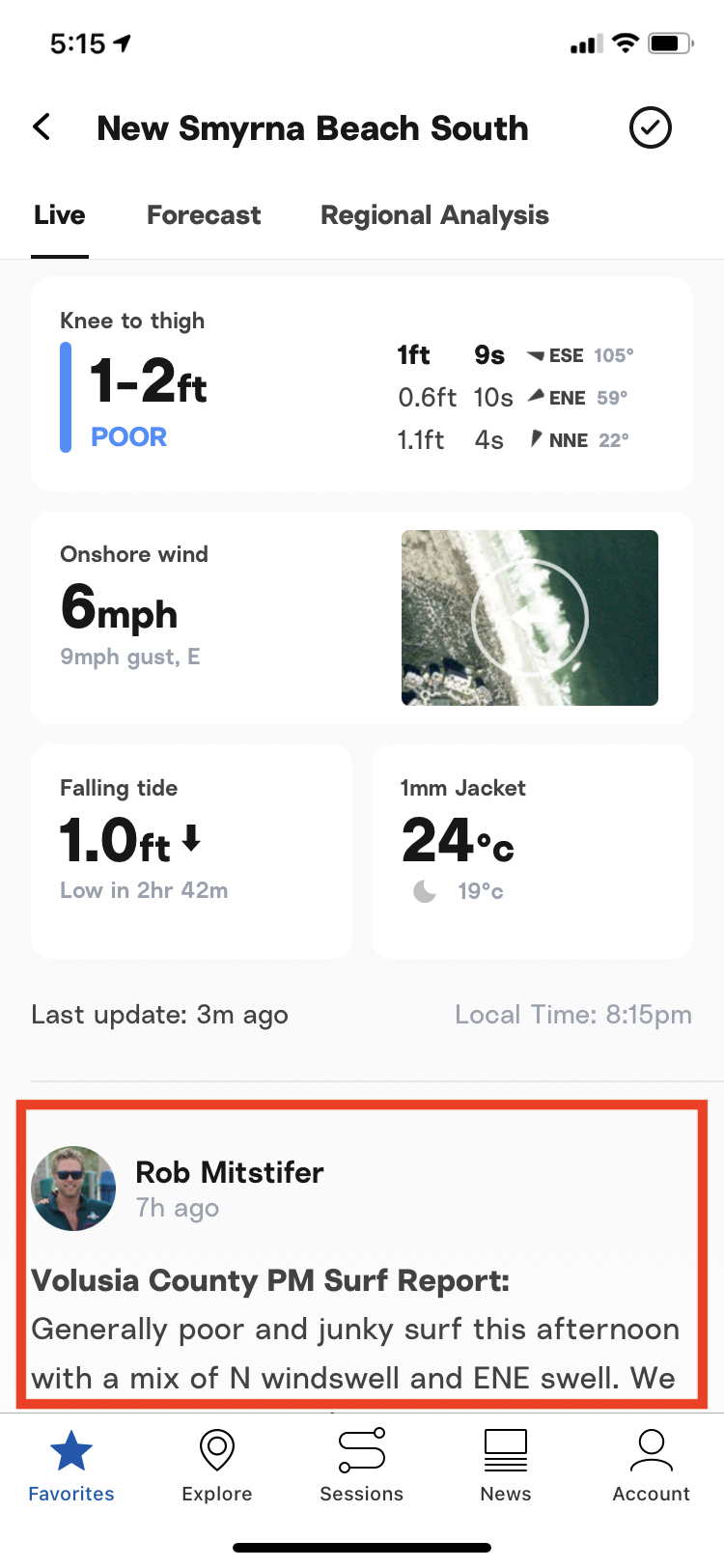 A morning report will show within 15-30 minutes of sunrise, followed by an afternoon update, issued between 12 pm and 2 pm, outside of major holidays.
Demo
In the below video, I use my thumb to "scrub" minute-by-minute conditions ratings & surf height, wind and tide. I then head to the bottom of the Live tab to see a buoy report and finally hit the small arrow to open up the swell analysis graph – "scrubbing" using my thumb, and swiping across the screen to the next day's swell graph.