The Live tab includes cameras and the conditions for the current time, as well as Surfline Forecaster's twice daily written reports. Surf heights, condition ratings, wind forecast and tide all update hourly to show you our best indication of the conditions now. In some locations, we provide more granular, "live" wind readings, indicated by a red dot next to the wind speed.
Cameras
If a location has more than one camera, the additional camera angles will appear underneath the current view. In full screen (landscape orientation), users can also navigate to Nearby spots and their Favorites by sliding up the drawer at the base of the cam player, and selecting one of the other angles.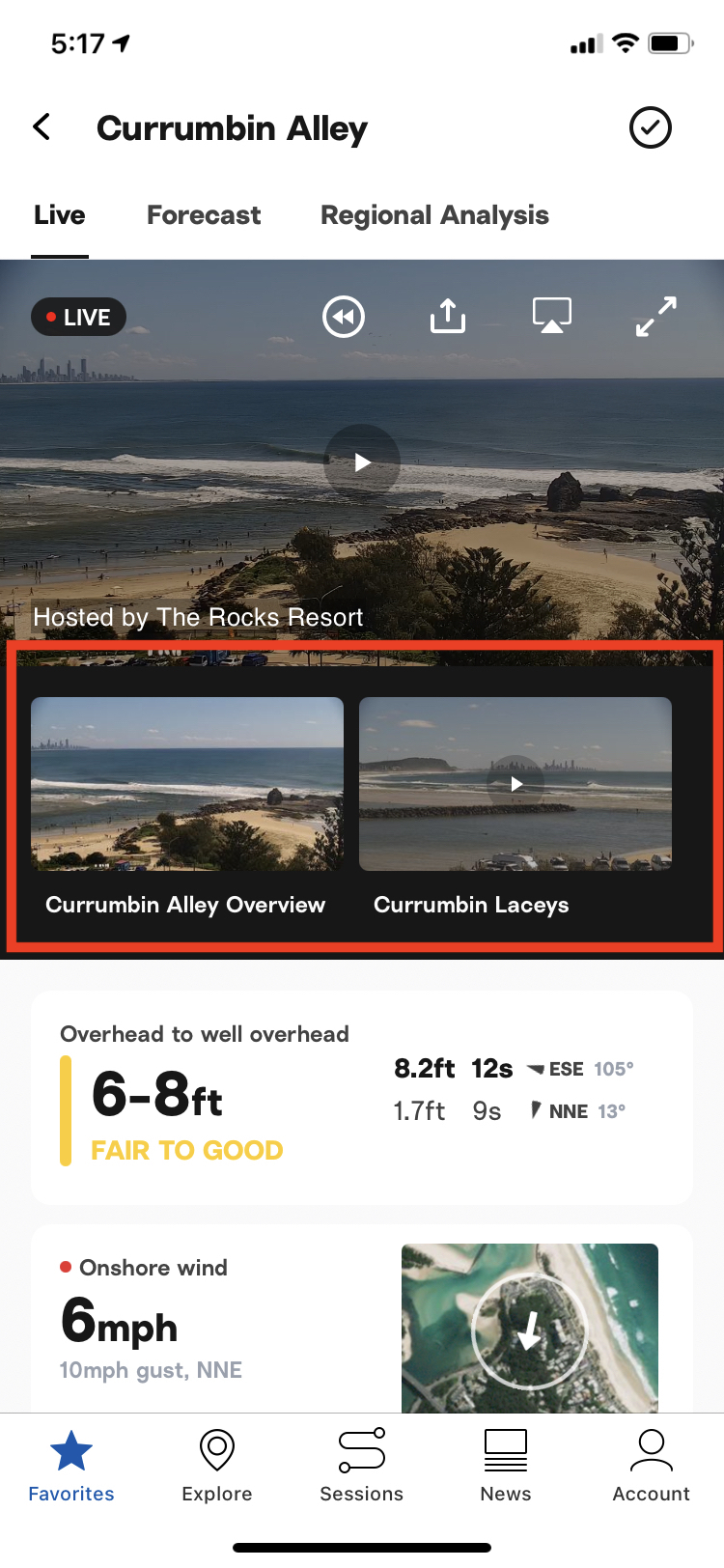 Current conditions
Current conditions are directly beneath the camera player, and these show either the reported condition at report time, or forecast for the current hour throughout the day. A red dot on wind indicates this spot has live wind data. You can analyze the live wind data on the Forecast Tab.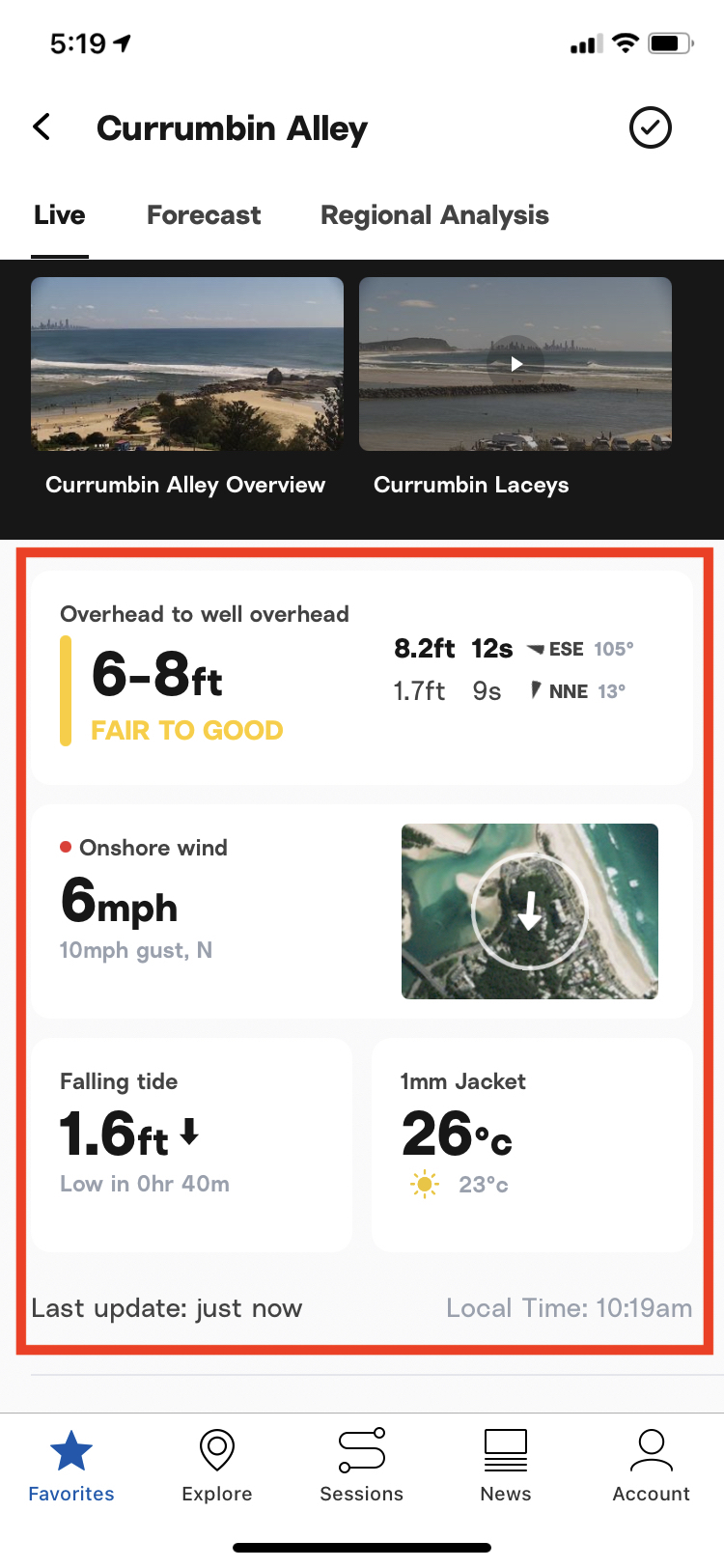 If a human forecaster is covering the region this spot is in, their report will be visible below the current conditions data. A morning report will show within 15-30 minutes of sunrise, followed by an afternoon update, issued between 12pm and 2pm (outside of major holidays).