What is the Live tab?
Today's surf data. It helps us integrate our real-time sensors such as cams, human forecasters, live wind stations or buoys (where available).
If a spot has no real-time sensors - what you're seeing on the Live tab is identical to what you'll find under Today on the Forecast tab.
What is on the Live tab?
From top to bottom:
Cams*

Current Conditions (including Live Wind* and water temperature)

Surfline Forecaster's twice-daily written reports*

24hrs of minute-by-minute forecast data (surf, swell, wind, weather, tide and labs)

Buoys*
*subject to availability
Cams
Not all spots we forecast have cams, but if we do, you'll find them under the Live tab. Any other cam angles can be found directly below the cam player.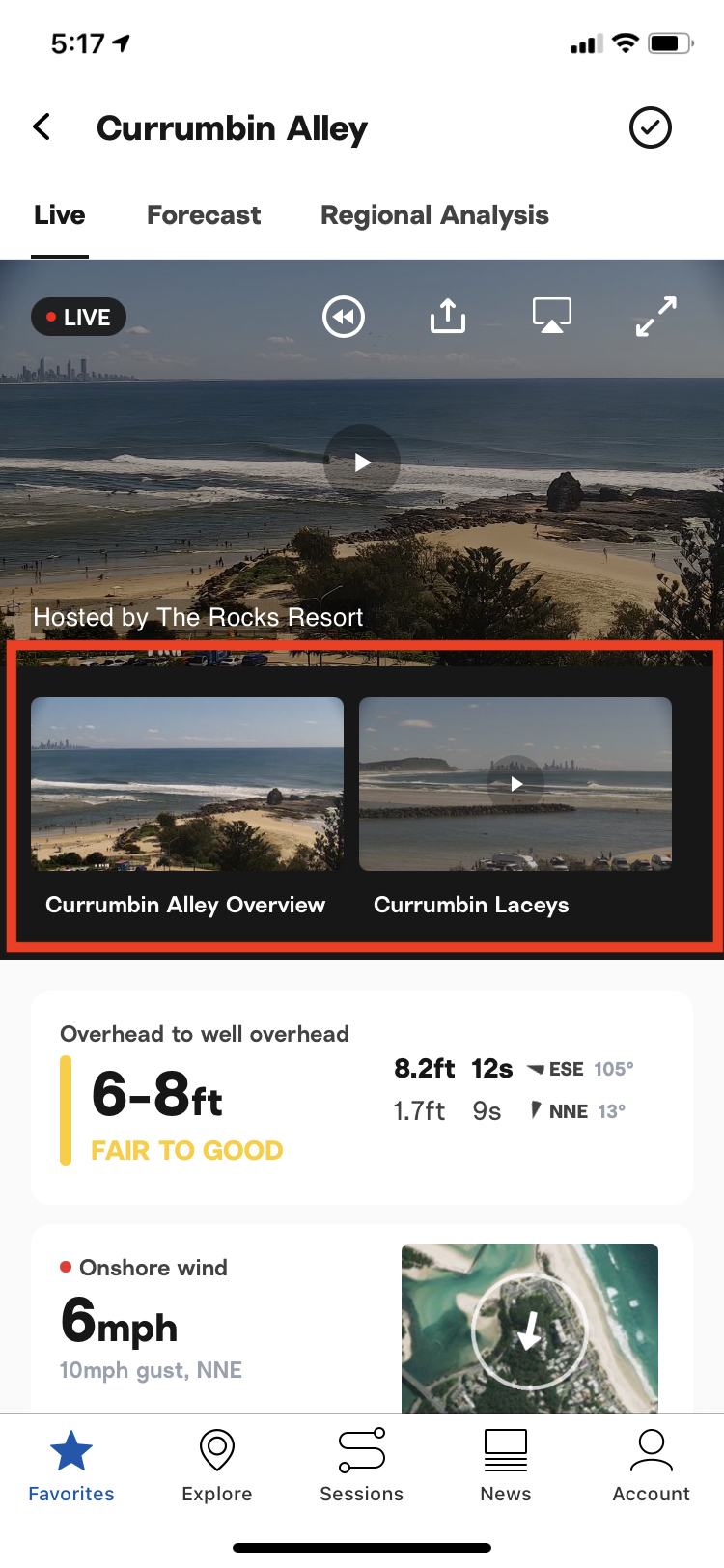 Rotate your phone on the Live tab and the cam will go fullscreen. Slide your finger up from the bottom of the fullscreen cam player to browse cam angles, nearby spots and saved Favorites!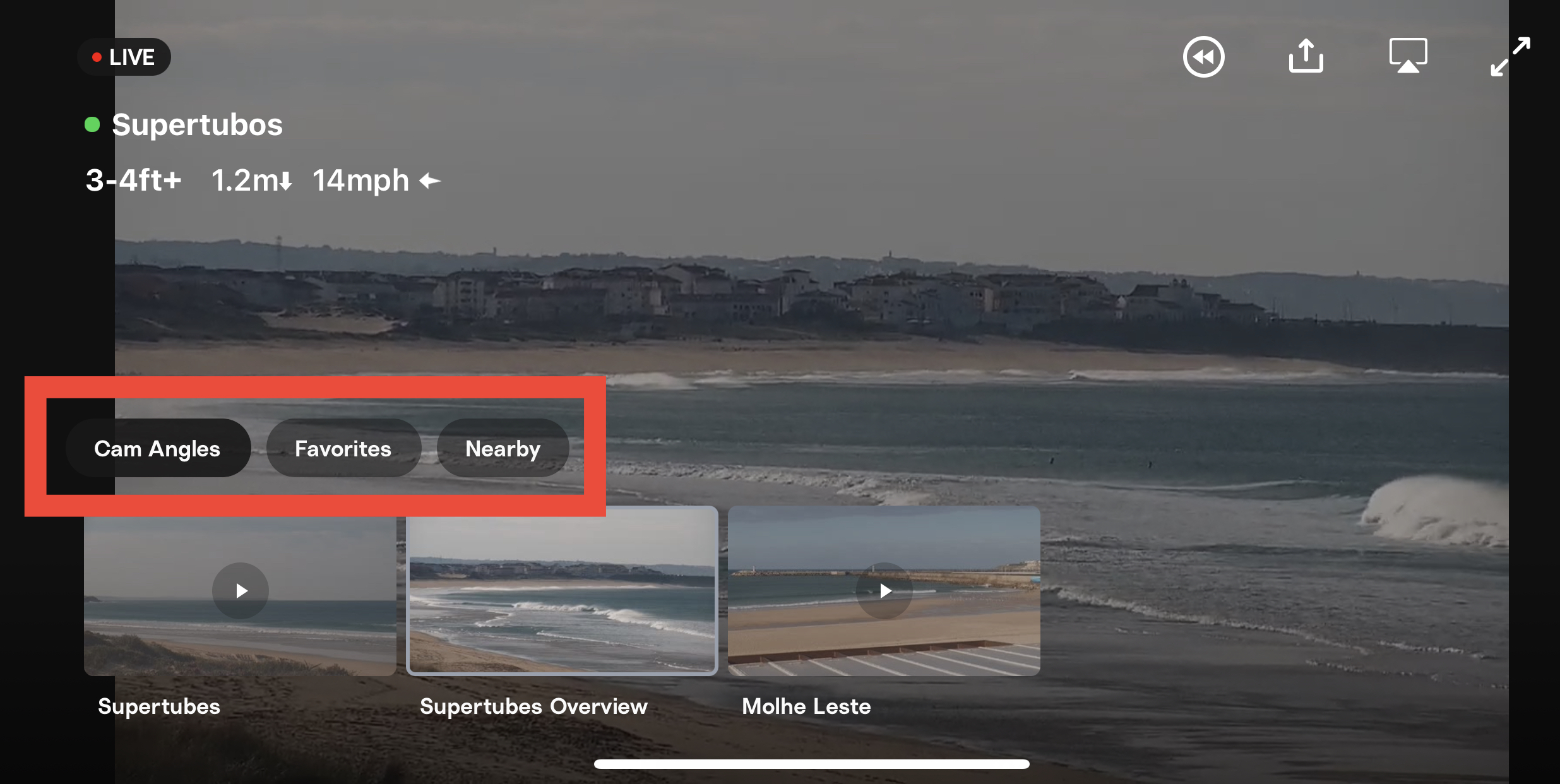 Current Conditions
Current Conditions boxes are directly beneath the camera player.
They help you quickly see readouts for surf, swell, wind, tide and weather right now. A red dot next to the wind readout indicates a live station is providing real observations (vs modelled wind)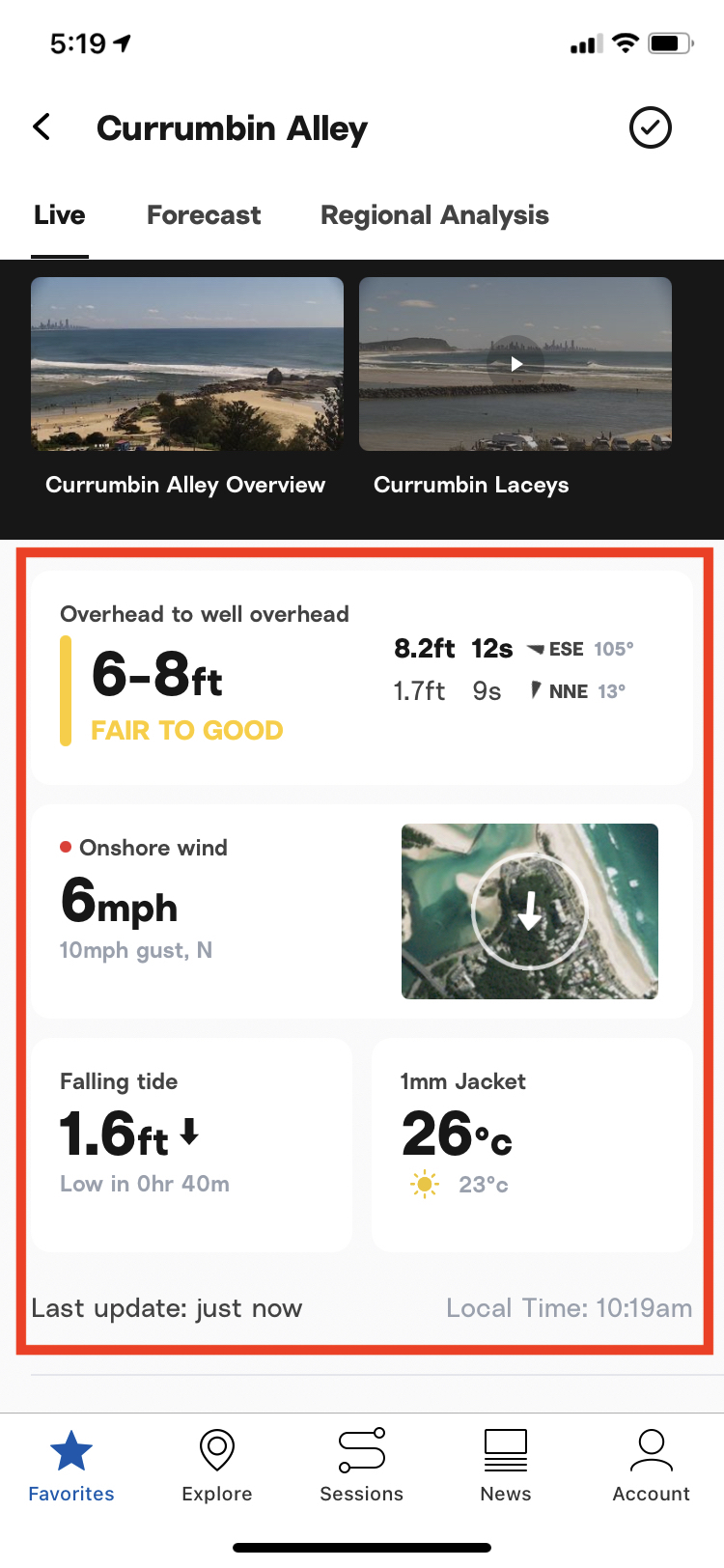 If the spot is covered by a human forecaster, their AM/PM report will be visible below the current conditions boxes.