Rewind on Website
1) Navigate to any spot forecast page that has a camera.
2) In the bottom righthand corner of the camera player, click the button that says Cam Rewind.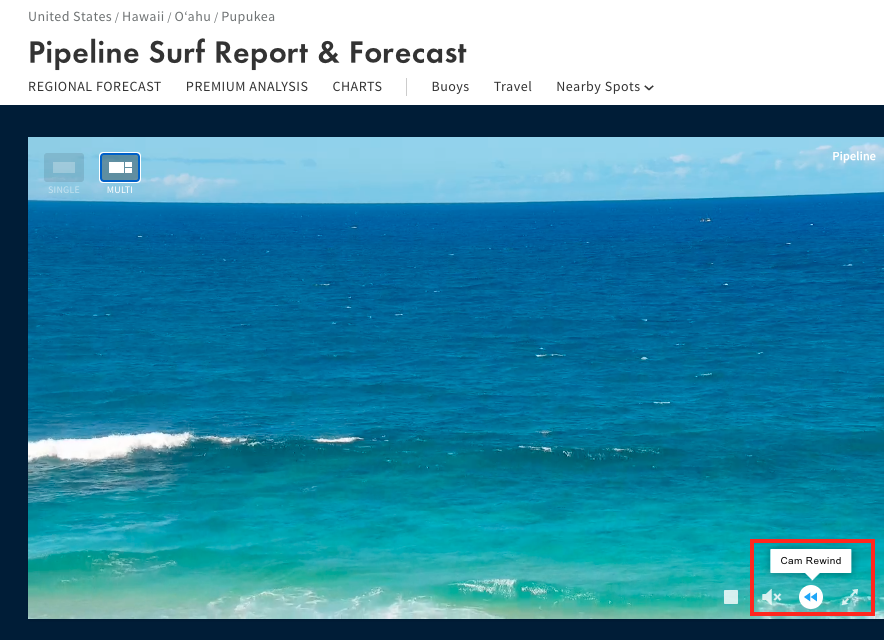 3) Choose the date and specific time of day of the footage you would like to view. Each segment of footage is broken up in increments of 10 minutes.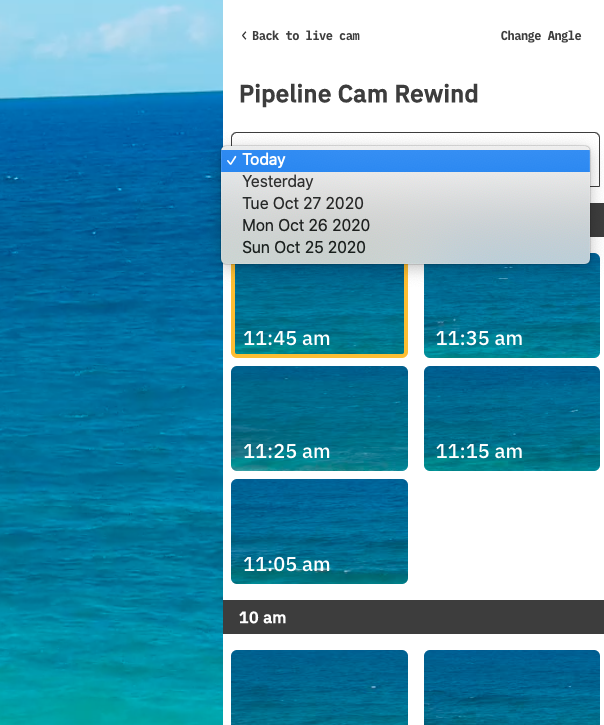 4) Download or share the recording.

Rewind in the Surfline App
Select any location with a camera
On the screen, tap the rewind button.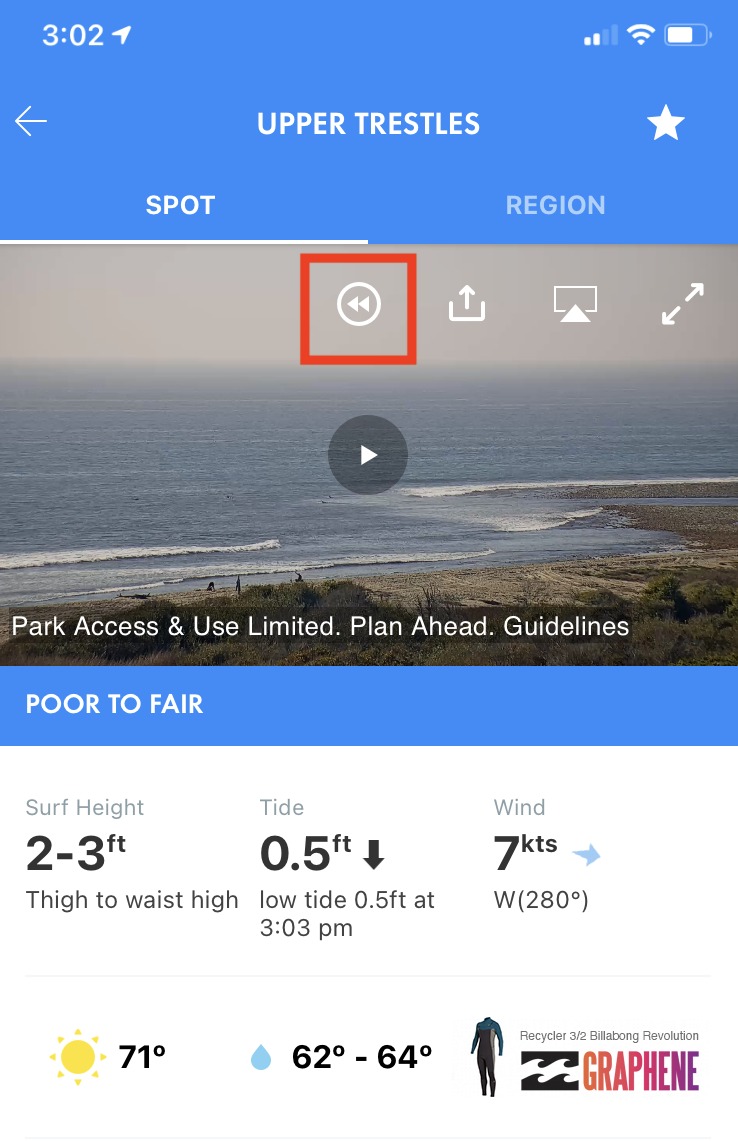 This will then bring up the cam rewind page where the date and time can be selected or you can scroll through the videos.