This FAQ will show you how to add, reorder and delete Favorites saved to you Surfline account.
Adding new spots
Search for specific spots, and hit the SPOTS WITH CAMS if you're only interested in seeing the surf.
Click as many spots as you like to add a new Favorite.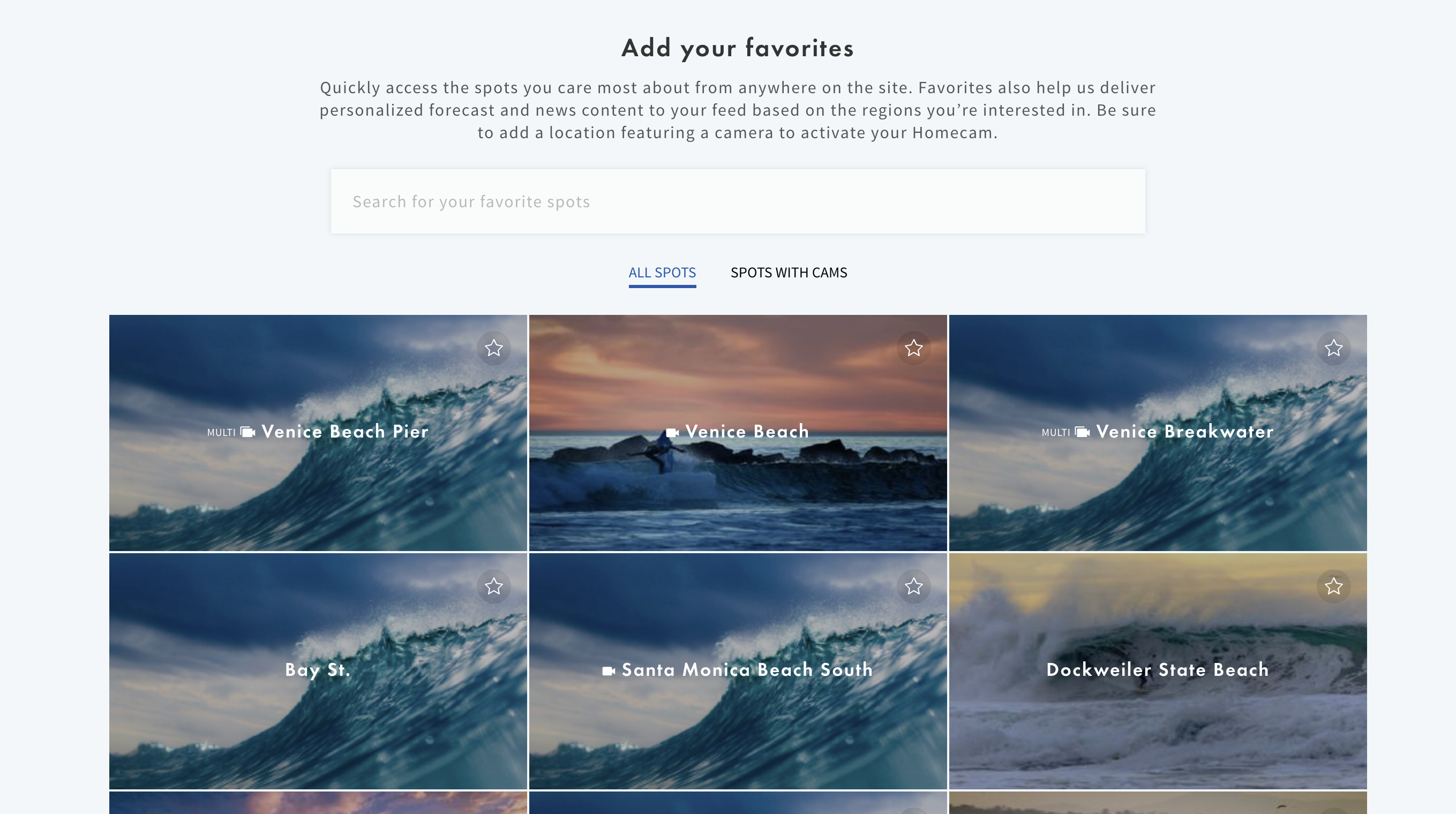 Delete/reorder your Favorites list
The above link can be accessed from the user icon dropdown menu and clicking Favorites.

Click & hold the 3 horizontal lines to the right of the spot to drag it up/down the list
Hit REMOVE to delete the spot from your Favorites
Your changes are instantaneously saved (a green confirmation banner shows)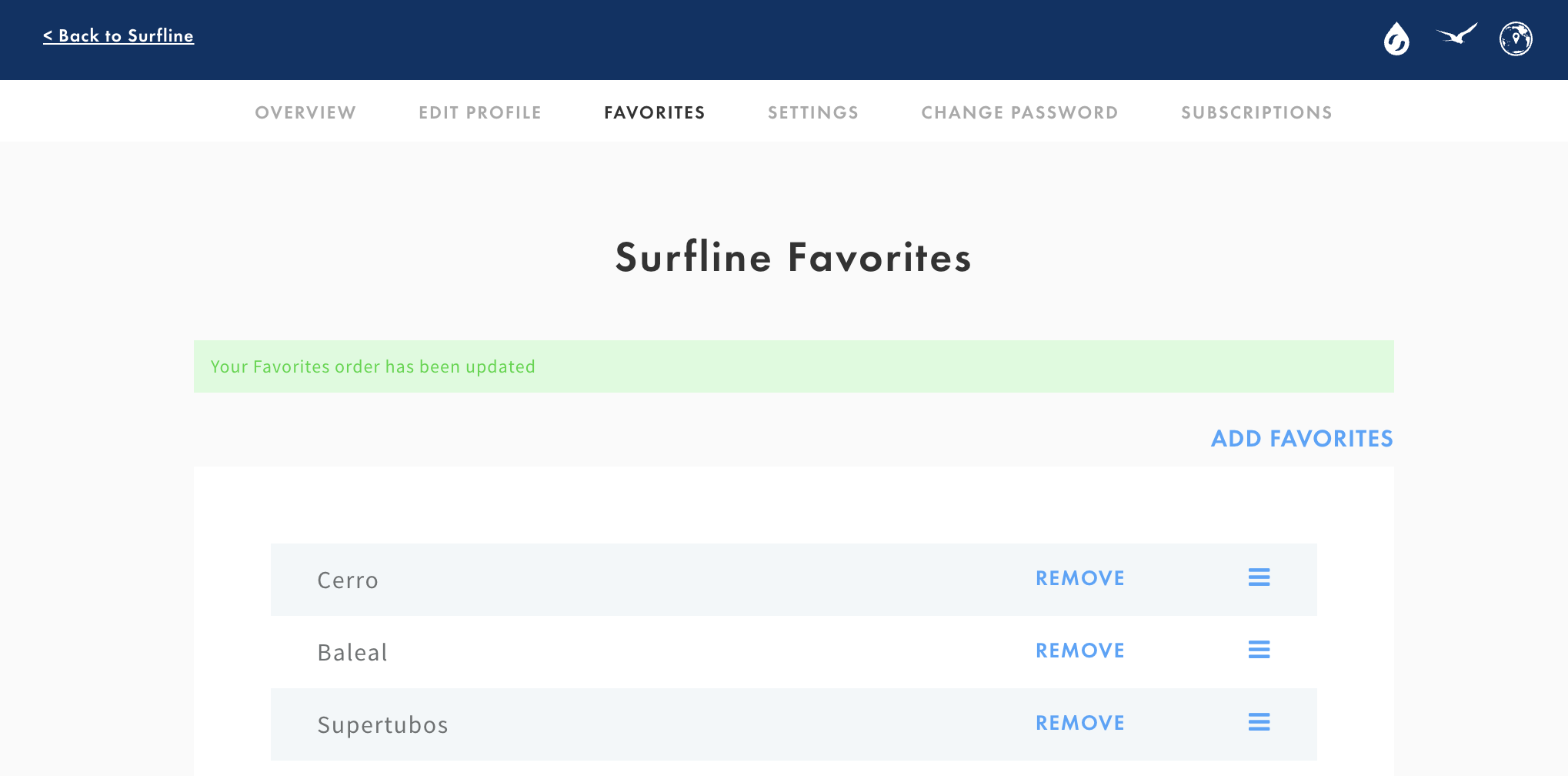 Tip: bring your most frequently used spots to the top of the list for quicker access.