You will have the ability to Name, Edit, Favorite and Delete your favorite sessions:
1. Tap on "Edit" in the upper right corner of your screen, name your event, then "Update Session."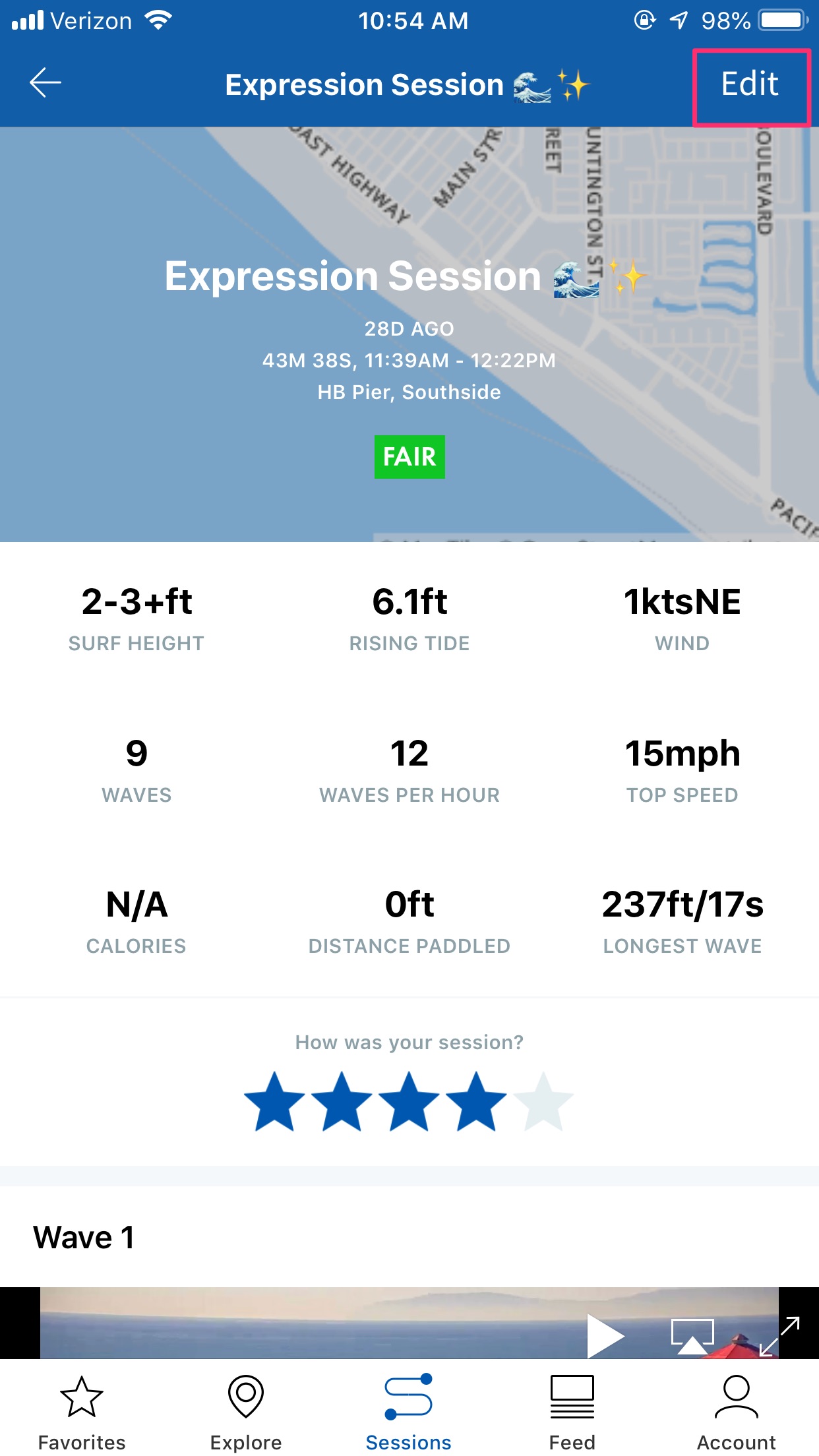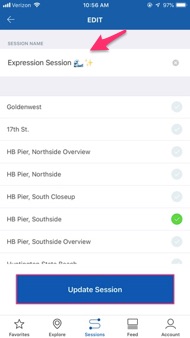 2. Customize the overall rating of a session from 1-5 stars in the section indicated below.
3. View your clip from a different Camera Angle from our multiple cam feature by swiping left on the clip. You can enlarge the clip to full screen by tapping on the arrows in the upper right corner of the clip.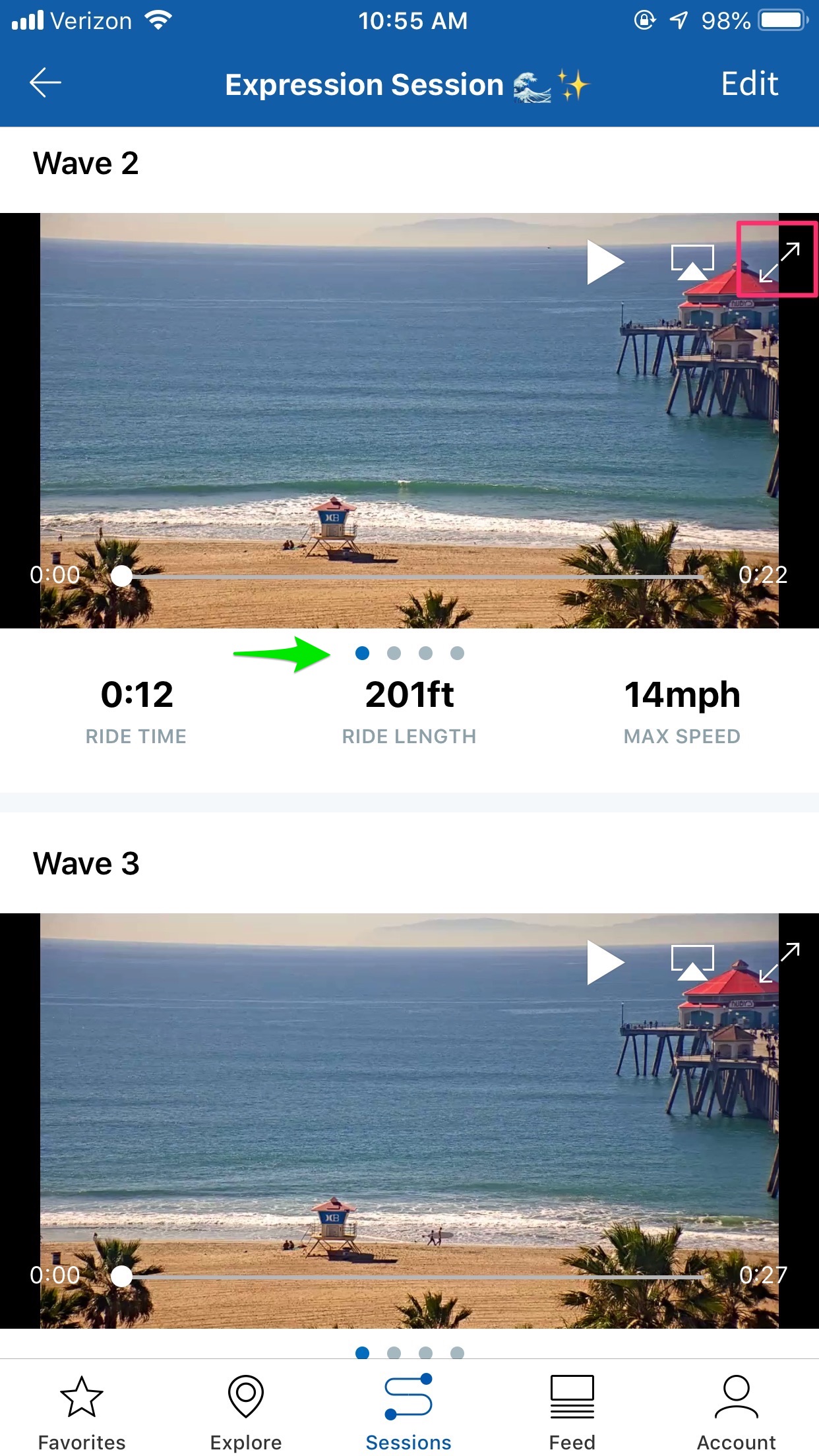 4. If you were surfing close to another cam spot, the cam might register your session at a different location. This is an easy fix that requires you to simply "Edit" your event and choose the correct Spot.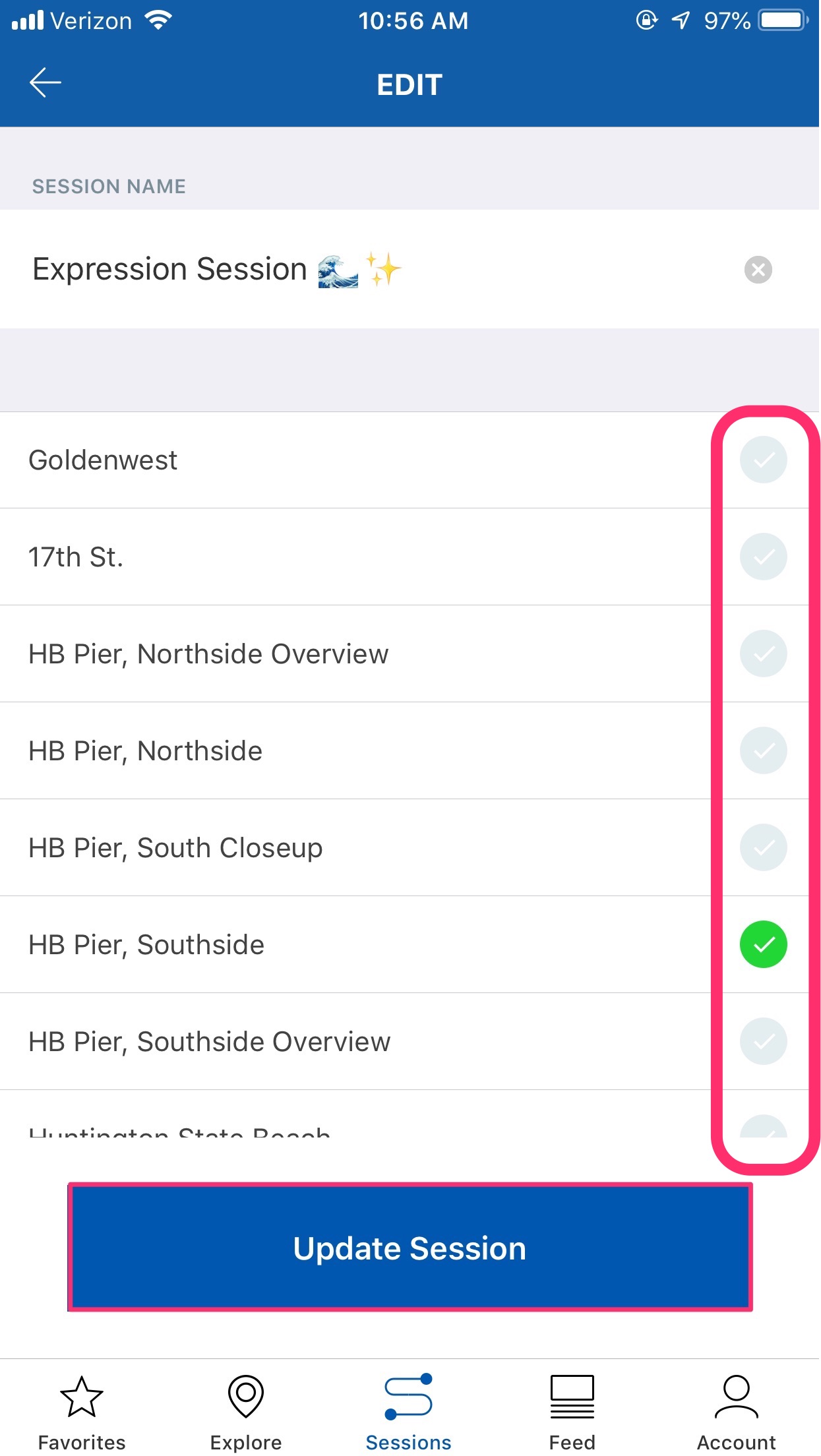 5. Your clips will be chronologically ordered starting from the first wave you caught once you begin your session. The clips will be placed into two separate categories, "attempted" and "caught" waves.