Have you purchased your Premium membership through the app?
Is Surfline Premium sitting in your Apple ID or Google Play subscriptions list?
How to check from iPhone/iPad
Open the Settings app.
Tap your name.
Tap Subscriptions.

How to check in Google Play Store (on an Android device):
Open the Google Play app
At the top right, tap the profile icon.
Tap Payments & Subscriptions and then Subscriptions.
Surfline Premium is in my subscriptions list but my account isn't Premium
We created a button to manually link an app store purchase with your preferred Surfline account.
On your phone, in the Surfline app, please go to your Account. Your Account can be accessed by tapping on the person icon in the lower right hand corner of the screen.
​​
Scroll to the bottom of the screen and tap Restore iTunes/Google Play Subscription:
iOS/Apple
​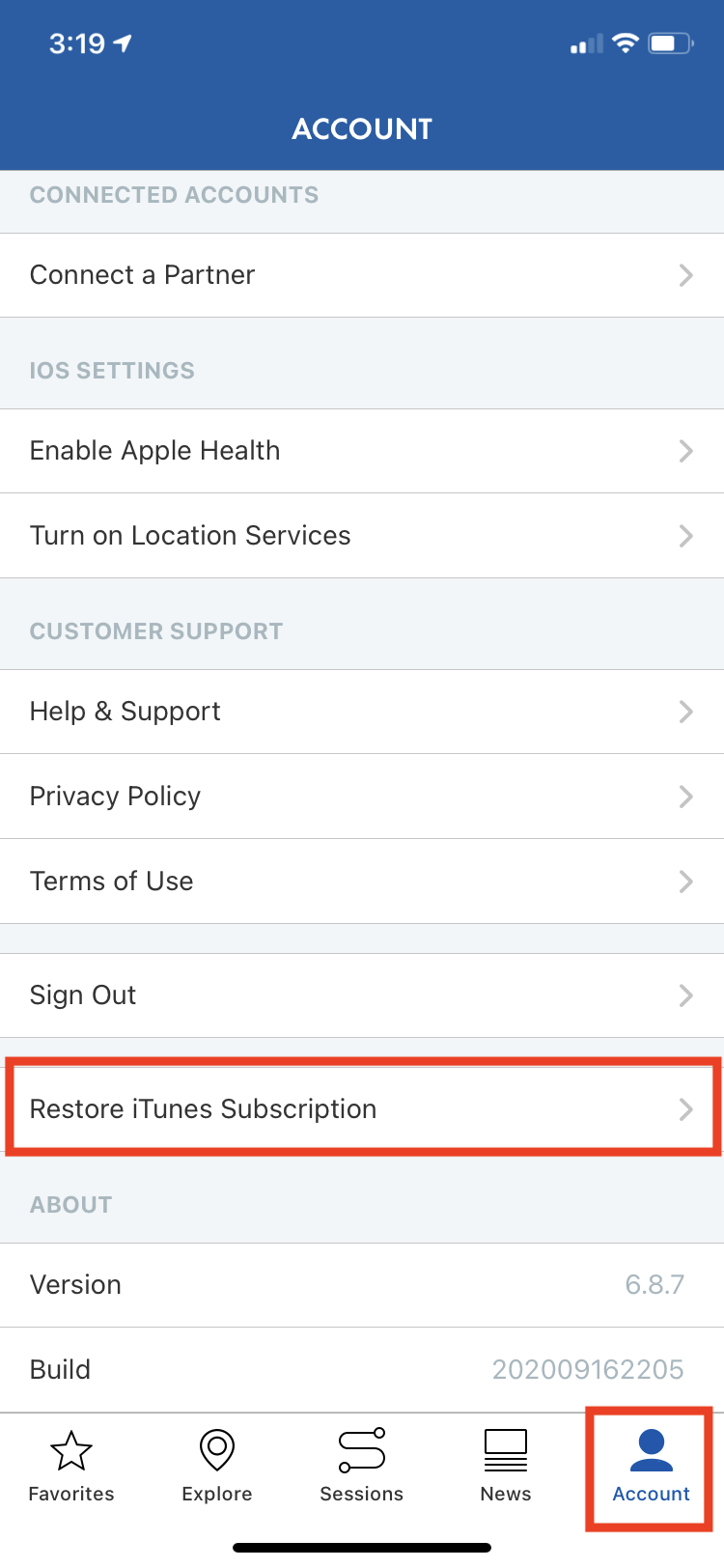 Google Play/Android