Important notes
Check if off/on in your account settings: https://www.surfline.com/account/subscription
Cancelling is the same as disabling the auto-renewal
All subscriptions are set to automatically renew unless cancelled
You must cancel the subscription prior to the renewal date to avoid being charged
What is auto-renewal?
After the billed period, you will automatically be charged for another year/month.
If you cancel your subscription (disable auto-renewal) your subscription will expire instead of renewing at the end of the billed period.
If you do not wish to continue with your subscription, you must cancel the auto-renewal before the upcoming renewal date.
If you were accidentally charged, please contact support@surfline.com to request a refund.
How to disable auto-renewal?
When canceling a subscription you are disabling the auto-renewal. A customer cannot cancel a paid subscription with immediate effect.
Instructions to disable auto-renewal: How do I cancel my Surfline Premium membership?
I'd prefer to manually renew.
Cancel the subscription as soon as you subscribe. You'll still have Premium for as long as you've paid for it (1 year or month).
When you've made the decision to renew, follow the below steps to re-enable auto-renewal.
1. Head to your Account settings by hitting the User icon (to the right of the search bar) and then Account.

2. Hit SUBSCRIPTION and then the STAY PREMIUM button.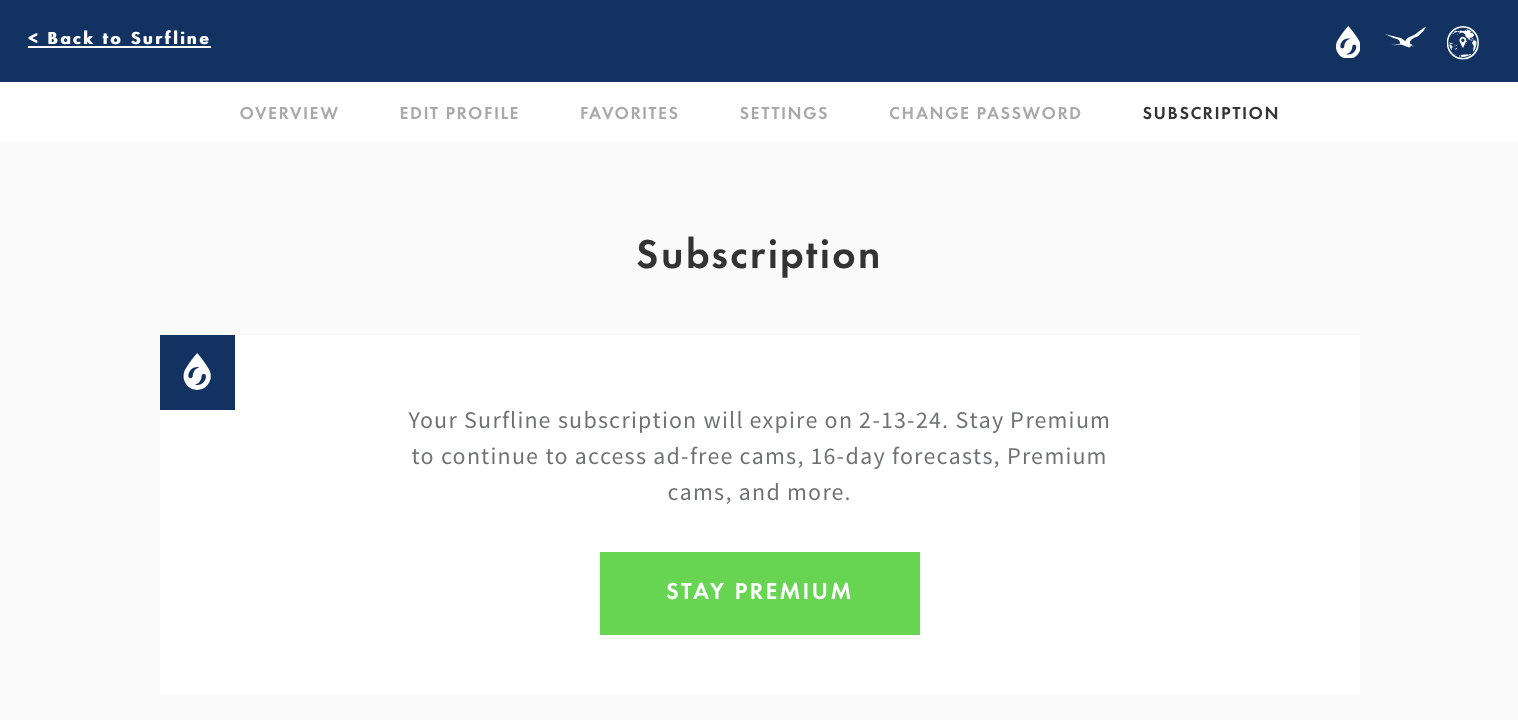 Premium expired
If you disabled the auto-renewal, when you reach the end of the billed period (noted in the SUBSCRIPTION tab above), you just need to join Premium again! See the instructions in the article below.