To view the complete list of surf spots with cameras:
1) Click on the "Cams & Reports" tab of the Surfline toolbar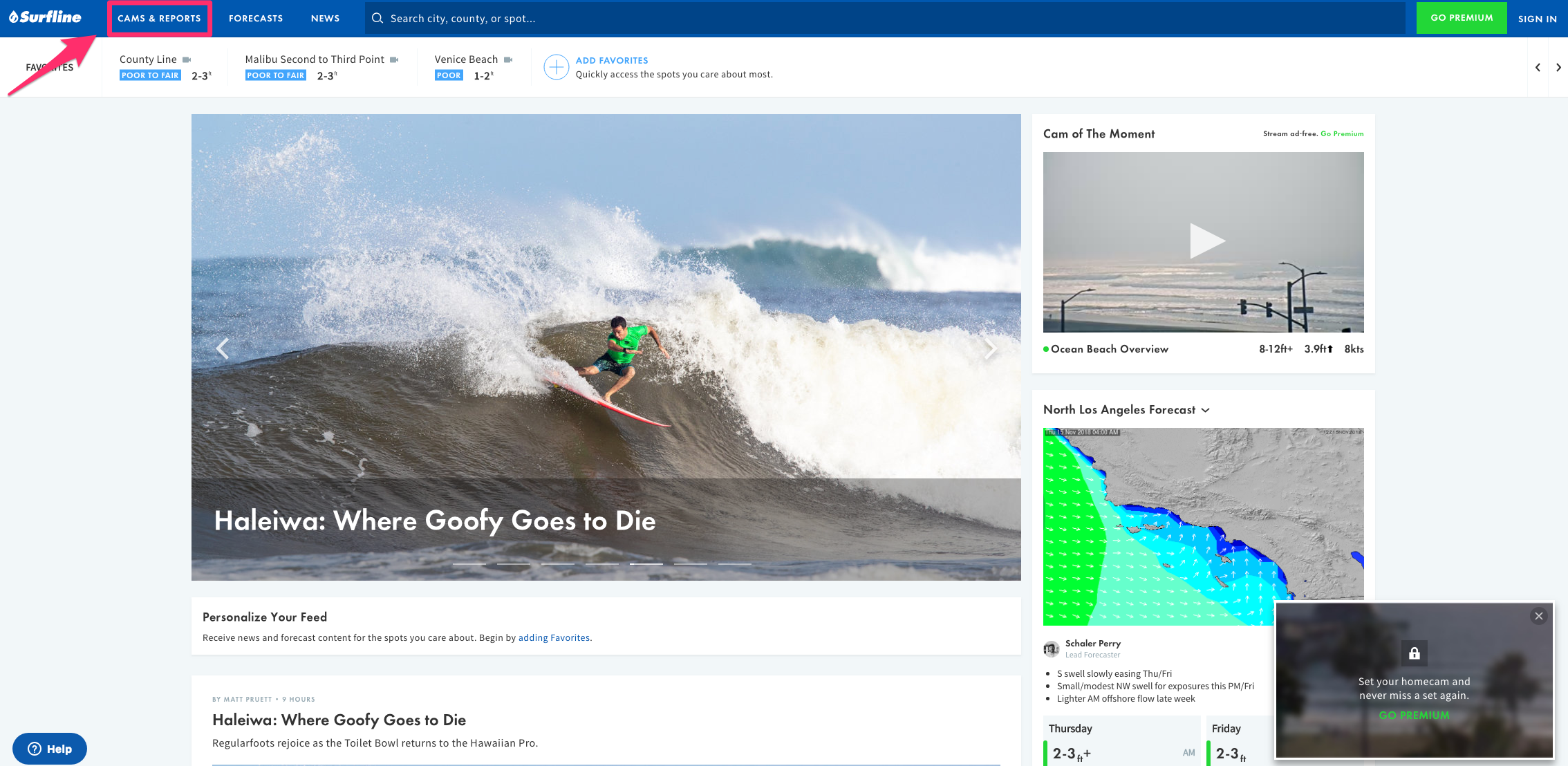 2) There you can select your area, and region. Once you've selected your region, a list of all the surf spots in that region with cameras will appear with a camera icon.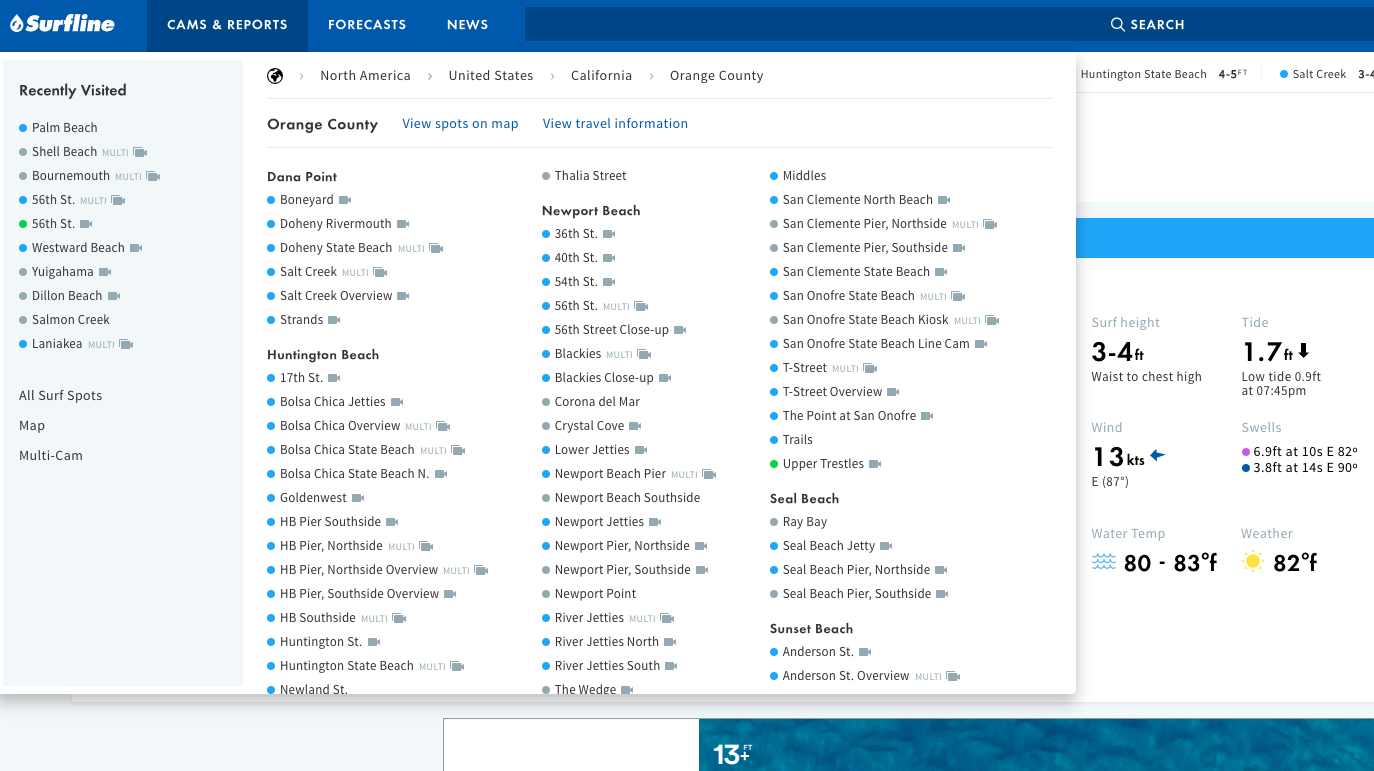 Want to add one of these cams to your favorites list? Click here to learn how!