If your membership was purchased through the Surfline app, please head to your iTunes/Apple ID or Google Play account to cancel or manage your Premium membership.
While logged in to your Surfline account that holds a Monthly Premium subscription, hit the User icon (to the right of the searchbar) and then Account.

Hit the SUBSCRIPTION tab.

The green GO YEARLY button is the link to migrate your subscription type. Note the monthly rate is big/bold text and the billing info is below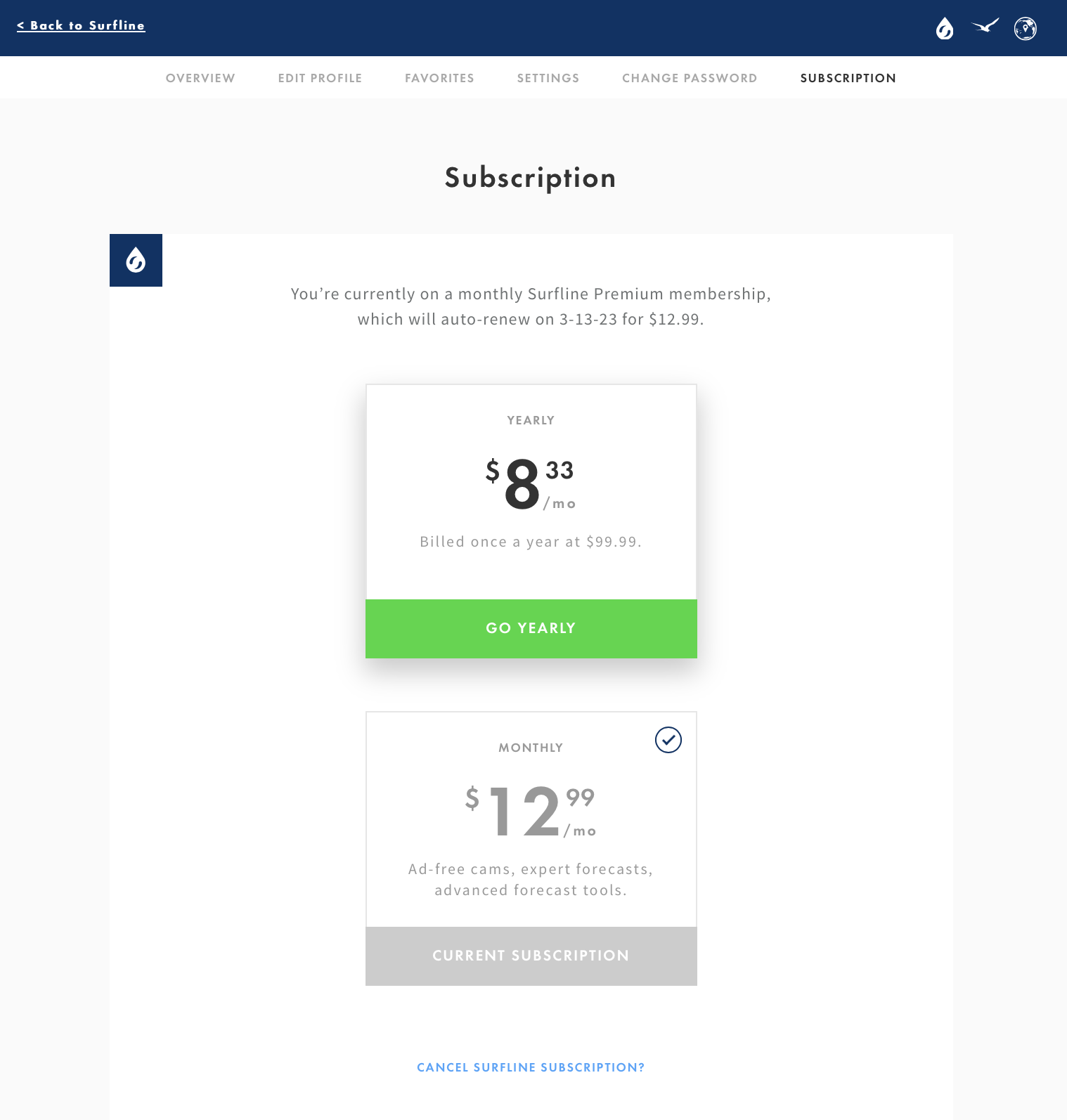 Note: if you want to cancel the Premium subscription on your account, hit CANCEL SURFLINE SUBSCRIPTION?
Once you hit GO YEARLY, you'll arrive at a confirmation page with a billing summary (screenshot below).
Once you click "Upgrade to Yearly", you will change from monthly to annual billing — effective immediately.
The remaining balance on your Monthly sub contribute to the annual charge of $99.99.
Your annual subscription will automatically renew every year until canceled.