There are a couple ways to access Surfline's buoys and advanced charts.
1) The Map Page
You can now access buoys and advanced charts for regions around the world from Surfline map page.
First, navigate to the map page by opening the "Cams & Reports" dropdown in the nav and selecting map in the list on the lefthand side: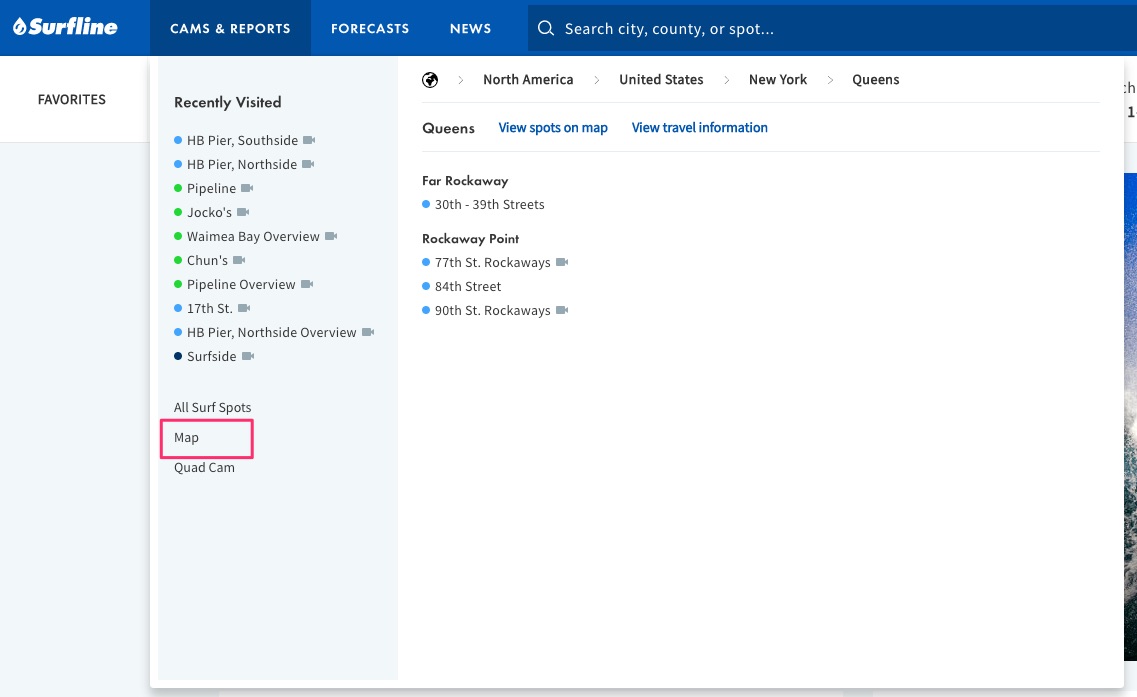 Once on the map, click either the buoys or charts icons in the lower-lefthand corner of the map. These links will bring you to the buoys or the charts page for the region that you're viewing on the map.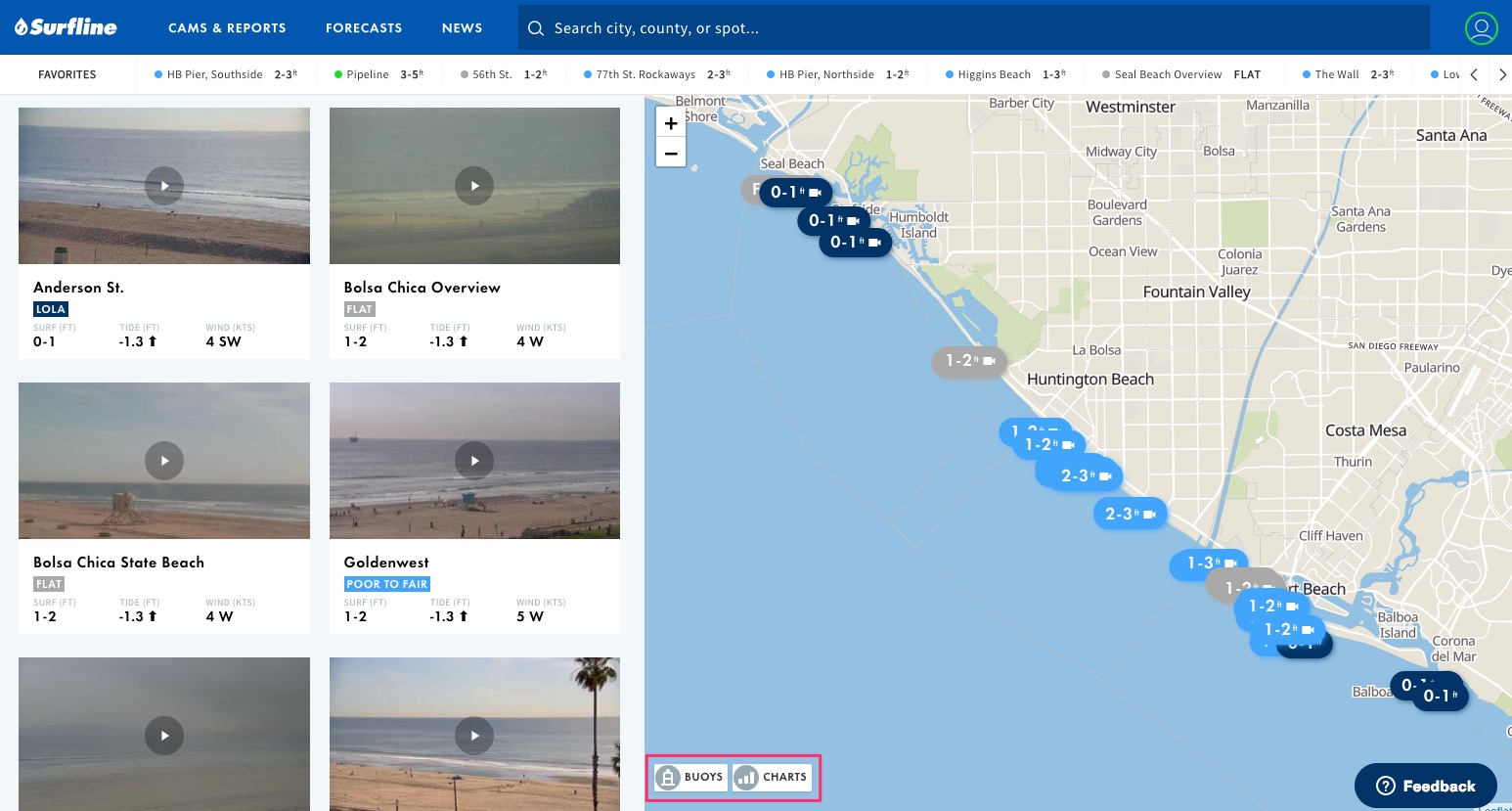 2) The Spot Page
Once on a spot page, you can access the relevant buoy or chart data for that given spot in a few different places. First, by clicking either the Buoys or Charts links in the sub-navigation: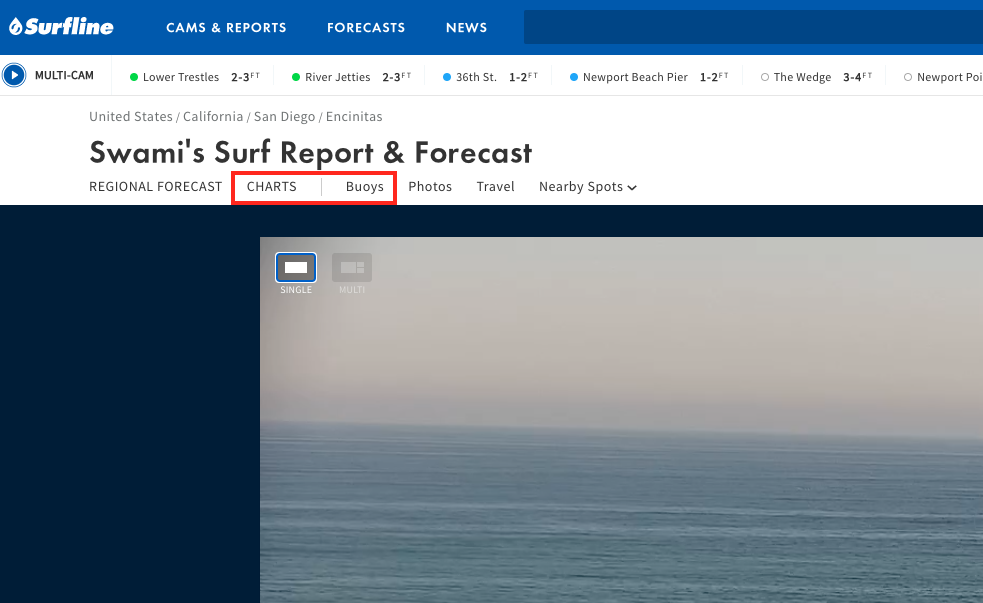 Next, if you scroll further down the page, you'll see a "Nearby Buoys" module. Click to expand this module and you'll see data for the three nearest buoys to that spot: