Buoys
App
In the app, just scroll to the bottom of the Live tab to see nearby buoy summaries.
Website
From any spot page on the website, hit Buoys

You'll be taken to a page in which buoys visible on the map will be listed on the left-hand side of the page. The map will be centered around the spot you clicked through from.
No buoys? Zoom out using the +/- buttons until you see something show up.

Once buoys are visible on the map, buoy summary boxes will populate on the left-hand side of the page.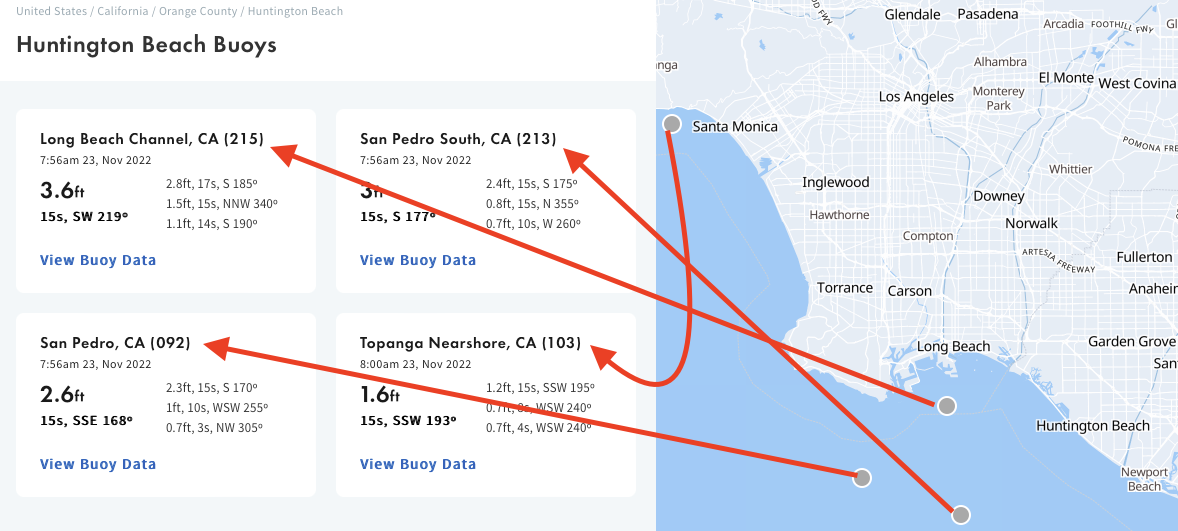 Buoy Summary view.
The title and subheading use the following format...
Name of buoy, state (Buoy ID Number)

Date/time of last report received from buoy
Below this, significant wave height/period/direction is written in large/bold text. Individually sorted swells are listed on the right-hand side.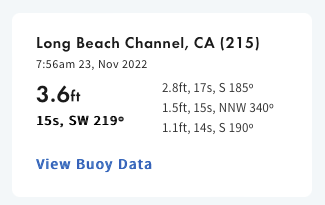 The View Buoy Data button will take you to the full buoy report page.
"View Buoy Data" report page.
Hitting View Buoy Data will bring you to the full buoy report page.
No Data? The buoy may not be reporting, or may not have the necessary sensors to fill all the data fields. Write to support@surfline.com with any questions.
Latest Buoy Data gives you the last 3 days of reports in table format. This table is expandable to see each & every update.
Below the historic readings, nearby buoy summaries are found at the bottom of the page, with a link to get back to the map view on the right-hand side of the page.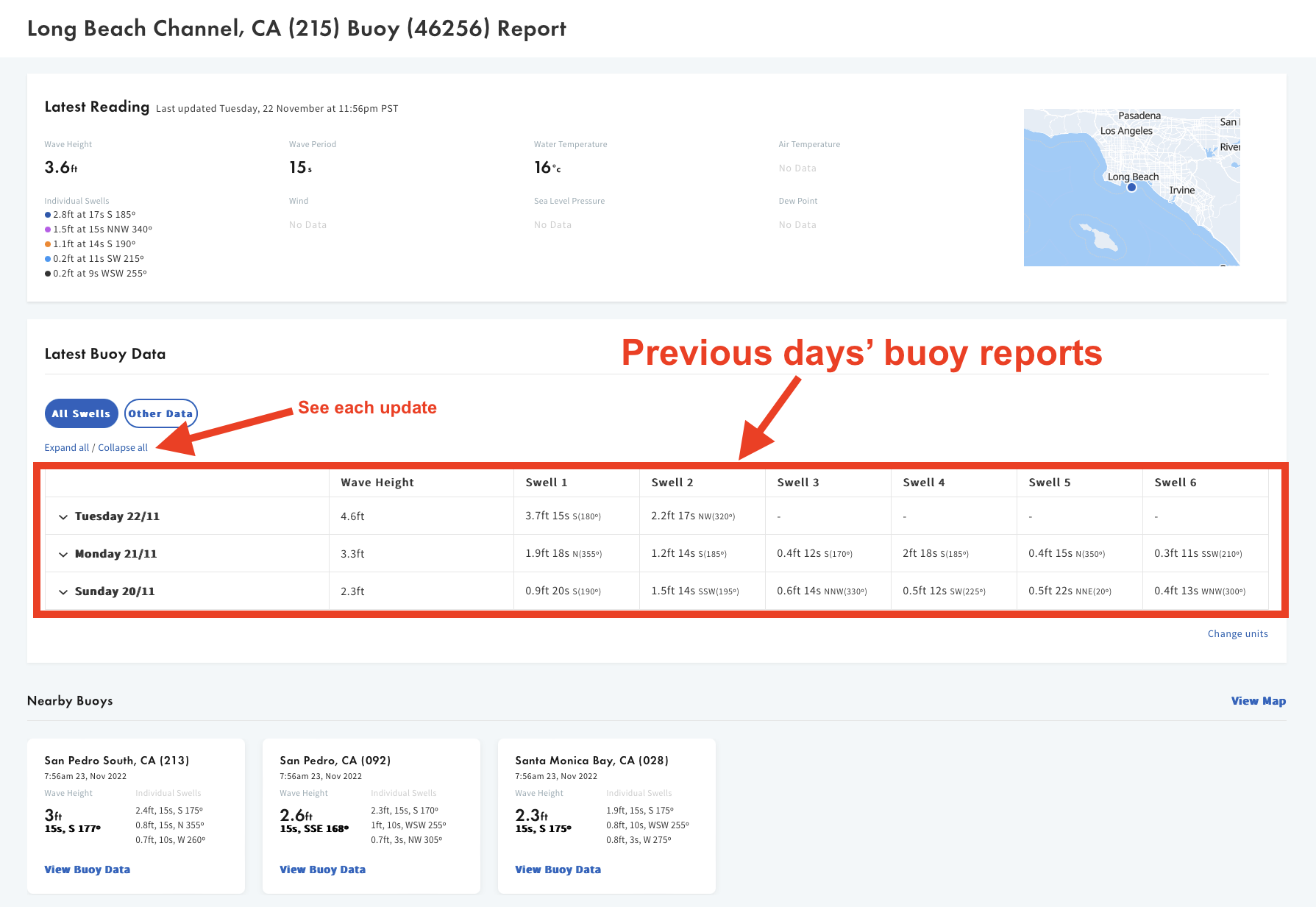 Charts
Again, from any spot page, hit CHARTS below the title.

With that single click, you are now on the single chart platform we offer.
You no longer need to navigate through regional menus and charting options. The new charts combine the highest resolution data we have available into the same product.
To see a different region, just click & drag to navigate the map.
To see higher-resolution data, just zoom in to the closer zoom layers.
When you open the charts, they will already start moving through time, minute by minute.
You can pause, fast-forward & rewind using the timeline/slider/scrubber at the bottom of the chart.

Chart options.
You can toggle between the chart options available in the top right corner of the chart screen.
Chart options: wave height, wave period, wind, sea temperature.
Interpret the data using the color of the chart and the key/legend on the left-hand side of the screen.