Unit preferences are saved to your account.
Log in to your account from any device for a personalized experience.
This FAQ will show you how to set unit preferences on the website, and in the app.
Preferences you can set:
Changing unit preferences on the website
Direct link: https://www.surfline.com/account/edit-settings
Hit the user icon in the top right corner, then Account.

Click on Settings at the top of the page. From there you can change your units and your preference will then appear when you view your surf report or forecast.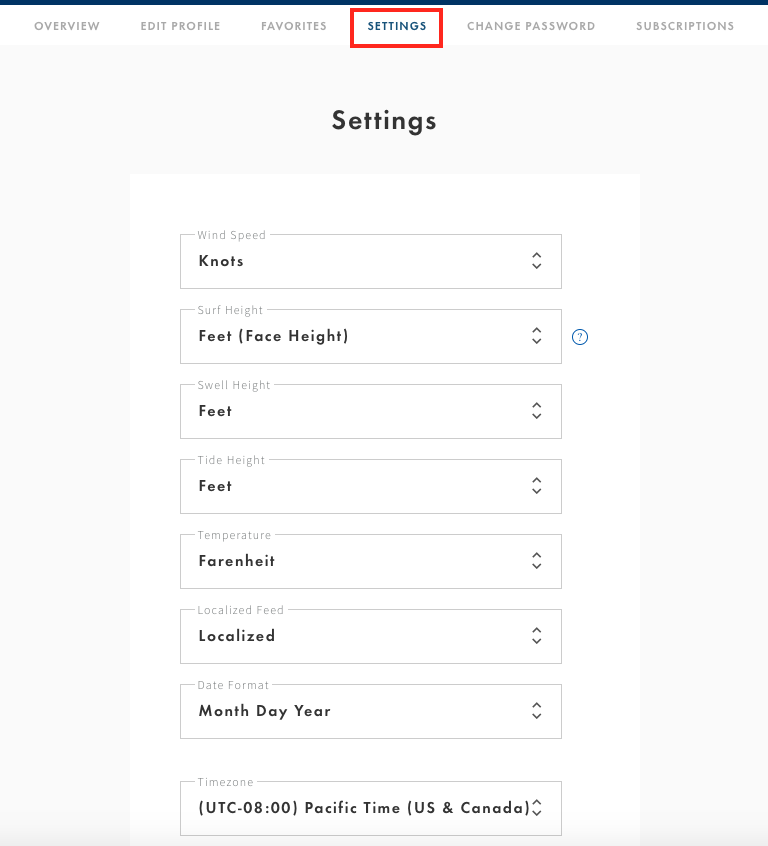 Changing unit preferences in our app
Open the Account tab (bottom right of screen) and scroll down until you see the Units section. From there you will be able to change your preferences. Your changes will reflect on the website.