Enabling location services allows Surfline to:
Recommend spots to add as Favorites based on your current location
Use your location to position the Map when you tap the Current Location button
Record your Sessions
To make sure your Location Services are enabled in the app, head to Account and then Turn on Location Services. Follow the prompts from Apple.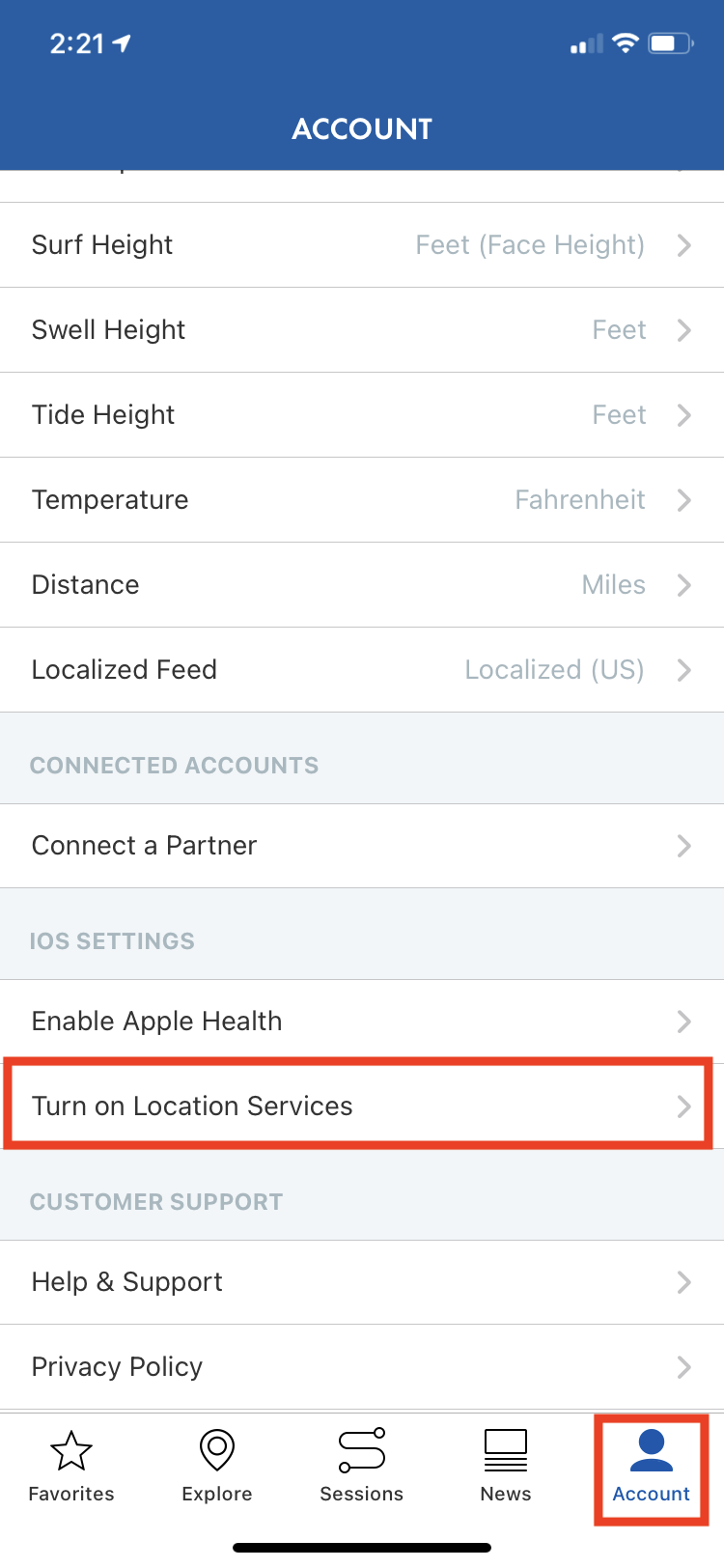 Your location services are now enabled for Surfline.