Adding Favorites
1) Click the green plus button to start adding Favorites.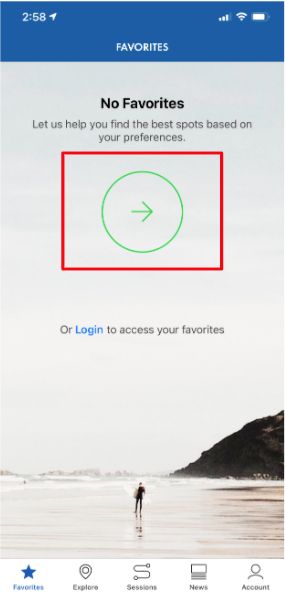 2) To add more, go to your Favorites page and click the white plus button in the upper righthand corner.
iPhone: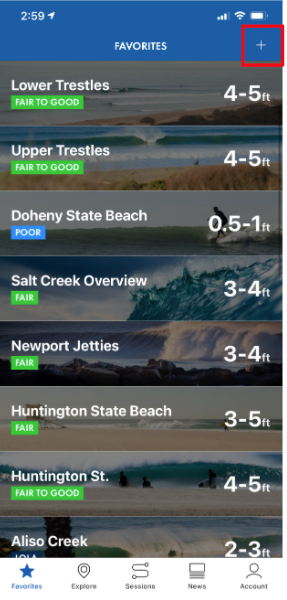 Android: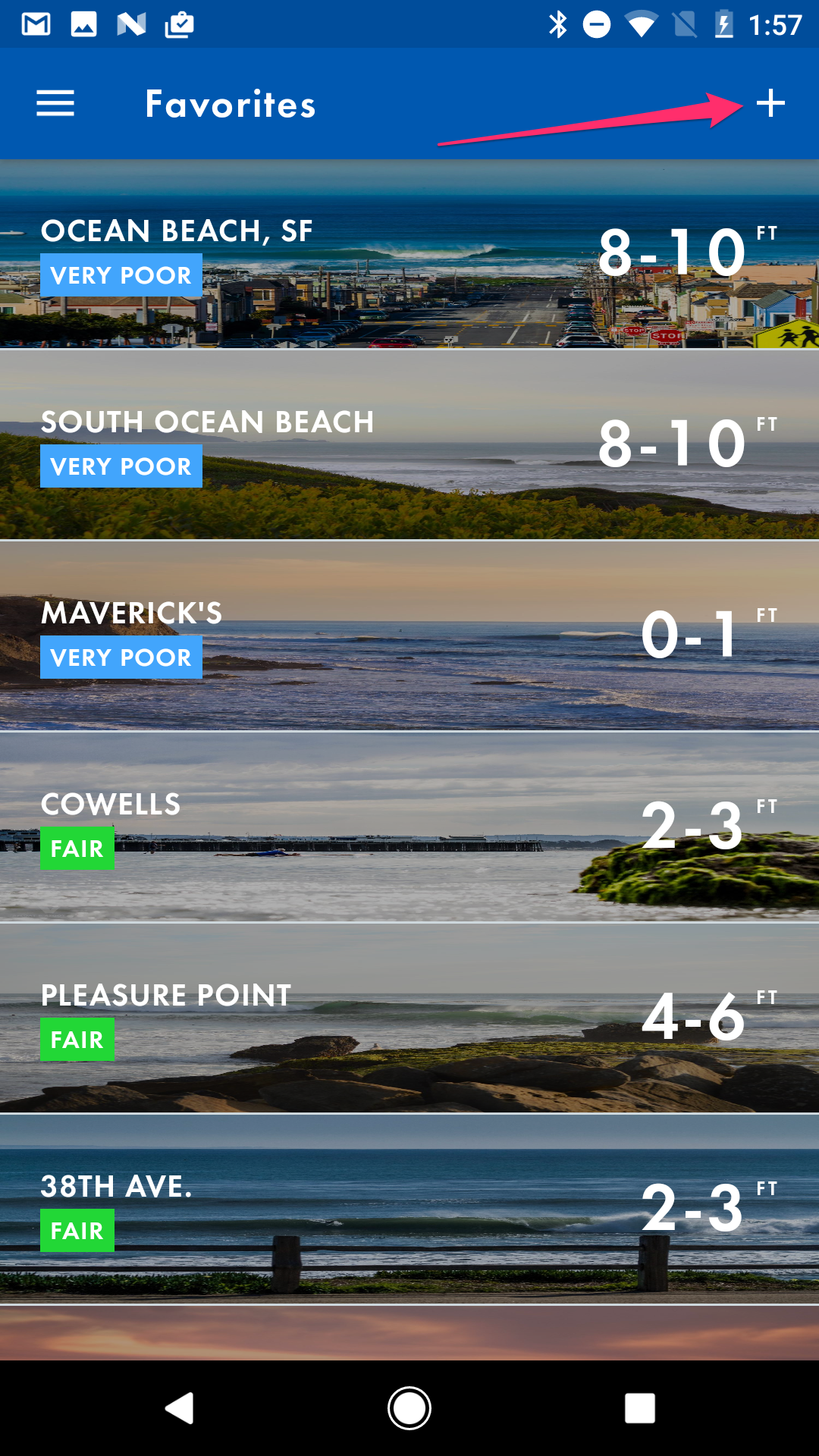 3) You can find surf spots by clicking the location button to see nearby locations, typing the name of a surf spot into the Search box, or clicking on a region to search surf spots in that area.
iPhone: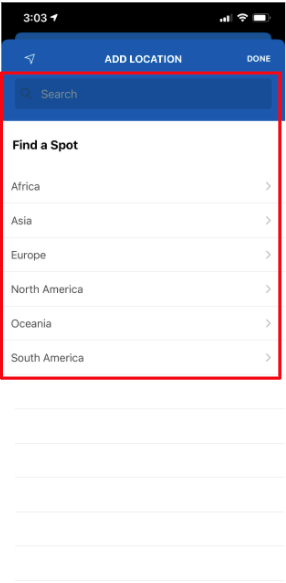 Android: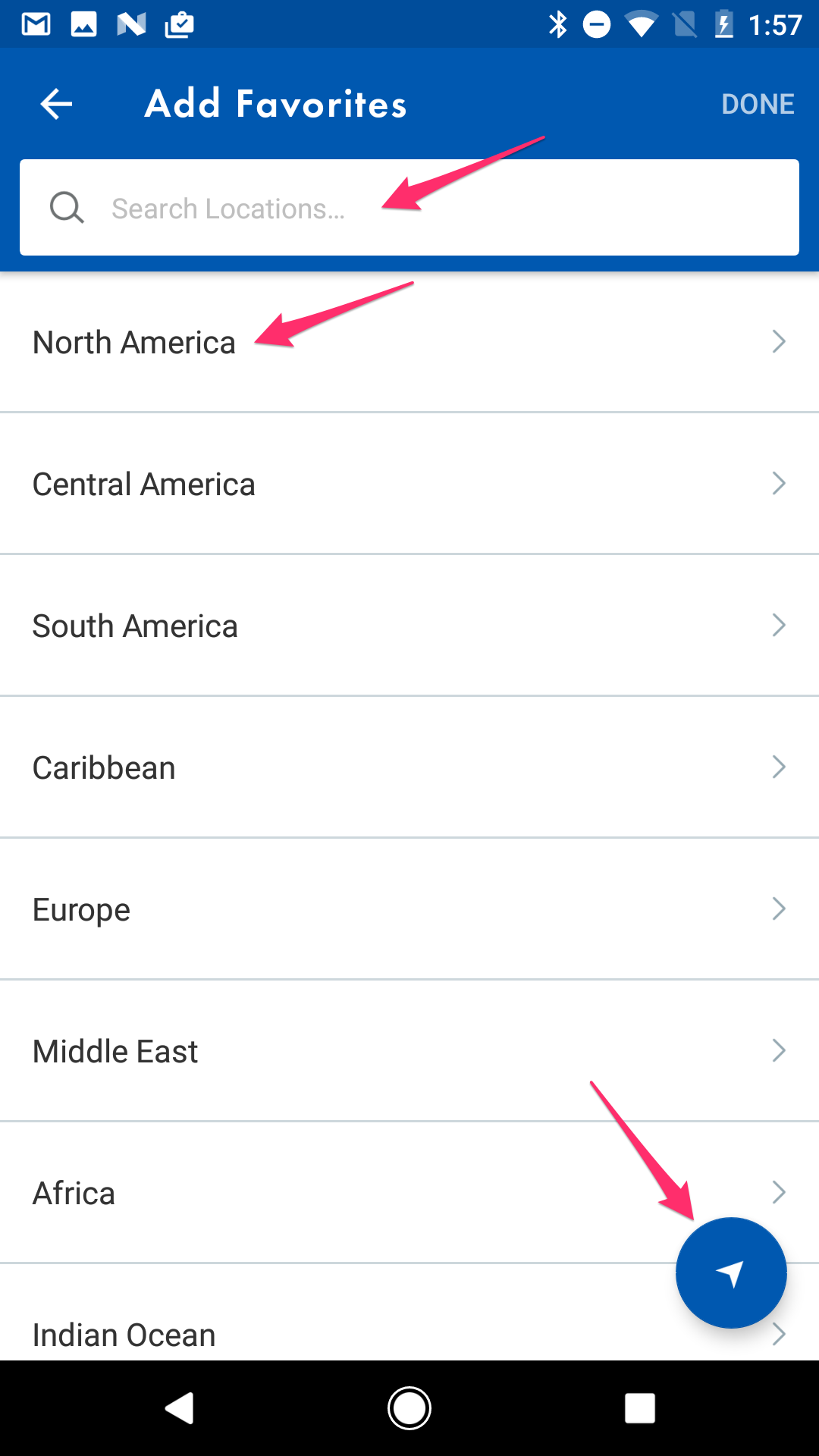 4) Select the surf spots you want to add. Click Done to save to your Favorites.
iPhone: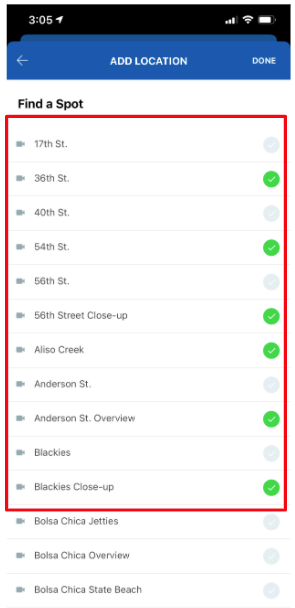 Android: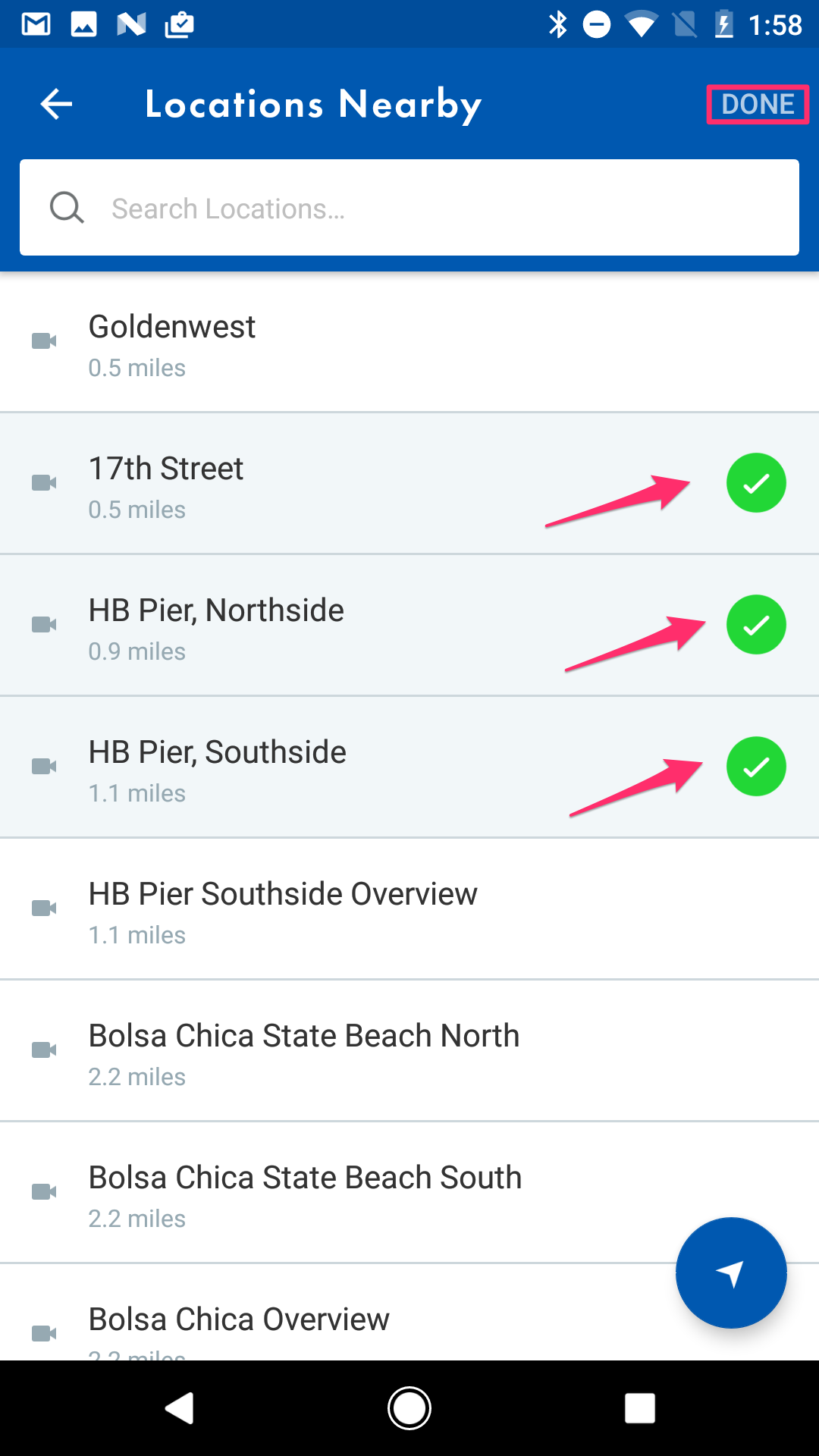 Deleting Favorites
iPhone: Swipe to the left so that a red X appears on the right side of the spot. Tap the red X to delete that Favorite.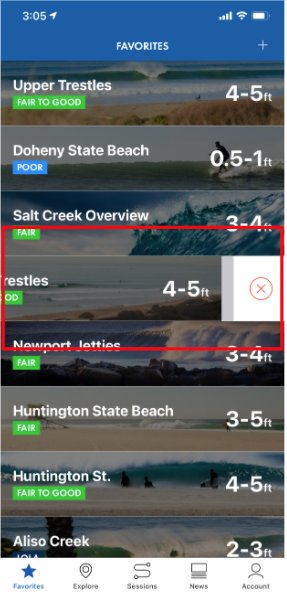 Android: Swipe to the left to delete the Favorite.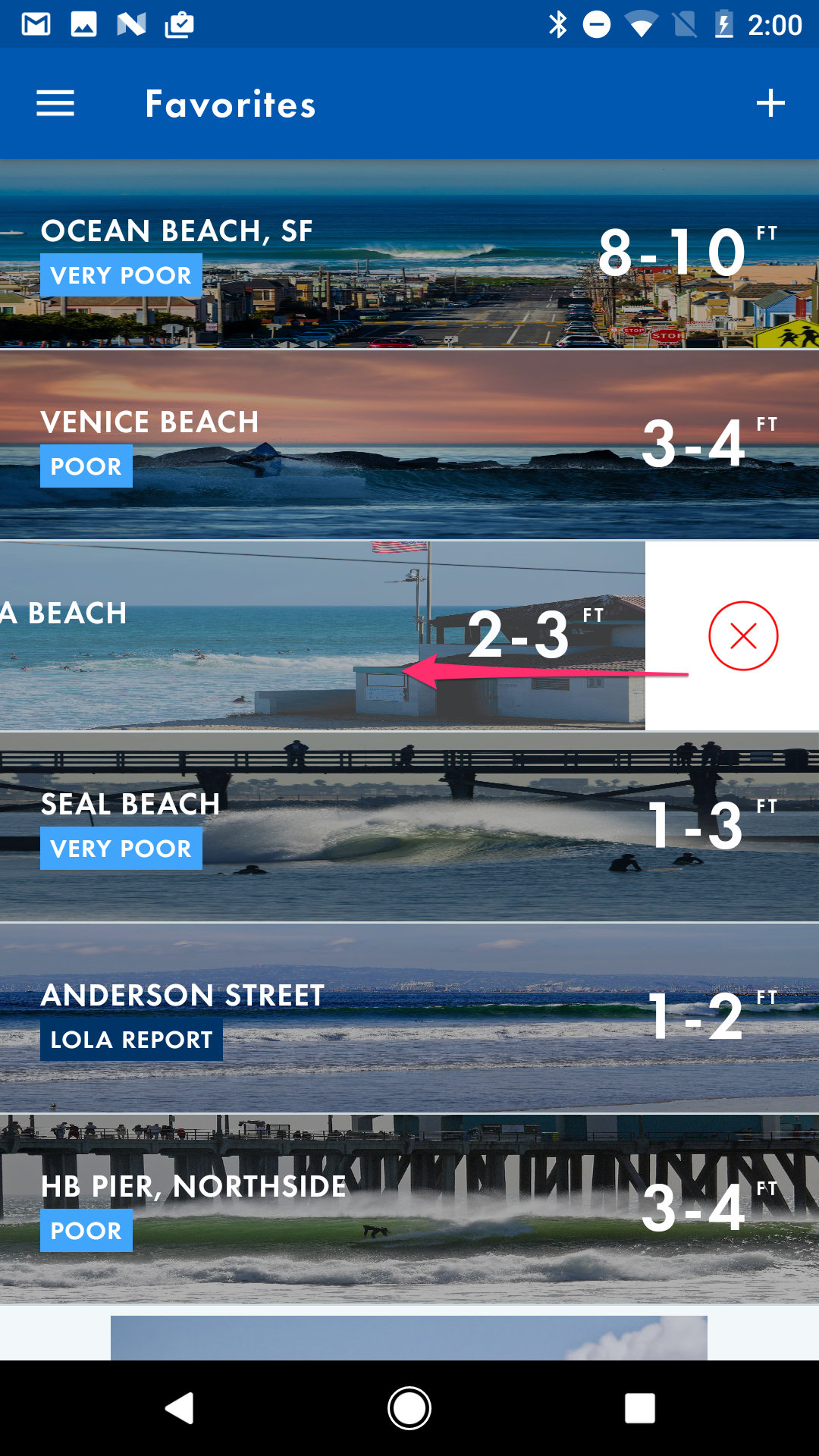 Reordering Favorites
Tap on a Favorite, hold it with your finger, then drag it up or down in your Favorites list.
iPhone: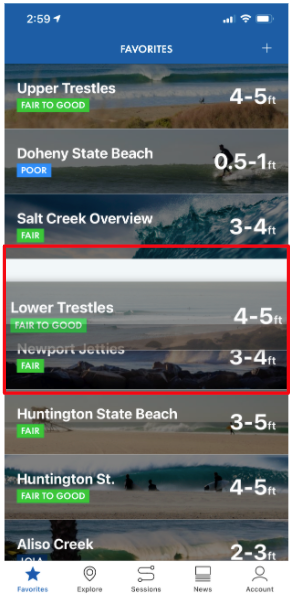 Android: